Best of 2007 by Jon Benjamin
the eighth in a series where we asked comedians to tell us what was good this year....
Sam Seder, David Cross and Jon Benjamin (CRED)

Jon Benjamin is another one of my favorite funny people in NYC. A fellow mass-hole by birth, Jon has carved his niche in the comedy world through his extensive voicework, absurd videos, unforgettable live collaborations, and unique approach to stand-up. Jon is part of Tinkle, a stand up show co-hosted by David Cross and Todd Barry as well as Midnight Pajama Jam with Jon Glaser. His voicework includes Dr. Katz, Home Movies, The Venture Brothers, Aqua Teen Hunger Force, Family Guy, Lucy Daughter of the Devil, Freak Show, Assy McGee, Wet Hot American Summer, and more. He's also guested and cameoed on a zillion TV shows and movies. Jon took a moment to tell us what he was into in 2007. - Klaus
My top ten music-related things of 2007 by Jon Benjamin
Let's Stay Friends, Les Savy Fav
Theme to Pocket Tanks, the downloadable game - this would have made my 2006 list, if I had made one
"Smell Yo Dick" by Riskay - isn't there an easier way to expose your man for cheating? dicks frequently emit a bad smell which can be mistaken for pussy
That song with Raz on
Tim and Eric's Awesome Show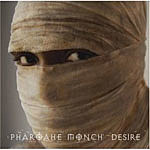 Pharoahe Monch, Desire - I met him briefly at an arts empowerment program for high school kids and he seemed to have the same distaste that I had for Matthew Lillard's (Scooby Doo) saccarin rah rah speech he made to the kids about believing in themselves or maybe he didn't. It might have just been me.