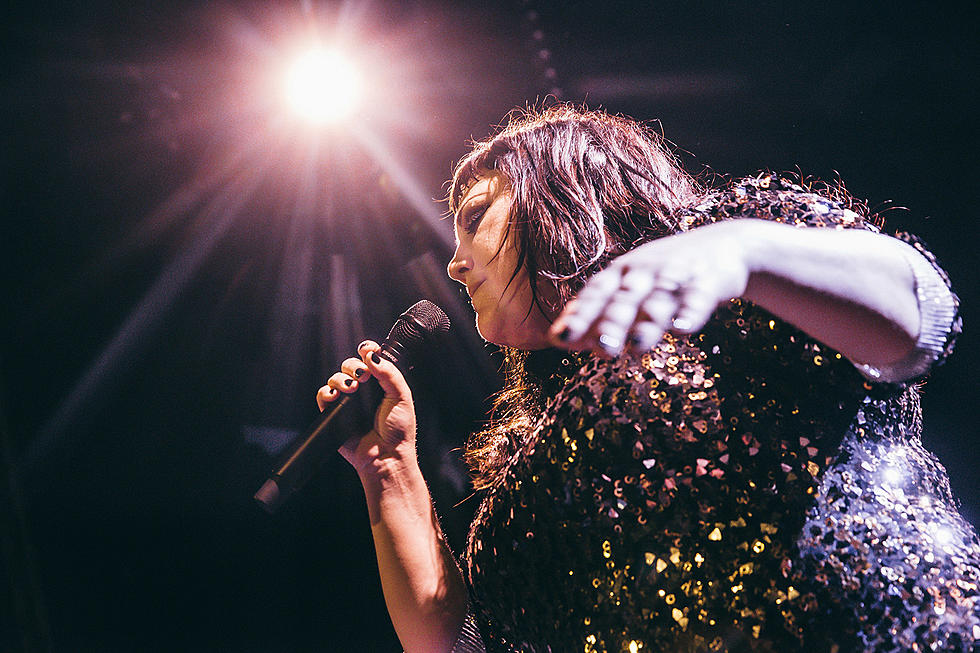 Beth Ditto played Bowery Ballroom with US Girls (pics); Rough Trade cancelled
photo by P Squared
UPDATE: Beth Ditto's Rough Trade show is now cancelled since, as per her Facebook, she's sick and spent last night in the ER. Read the full statement below. Feel better, Beth!
Real talk.....Beth is sick and she's not going to be able to do the show at Rough Trade tonight. She spent last night in the ER and is stabilized but in no shape to pour out her heart like she does every night on stage. Huge apologies and love to everyone who had planned to come, we will be back as soon as possible. Thank you for your understanding ❤️❤️❤️❤️❤️
Former Gossip frontwoman Beth Ditto released her first solo album, Fake Sugar, via Virgin Records in June. She's been on tour with U.S. Girls in support of that album, most recently stopping in NYC for two nights: Bowery Ballroom last night (7/13) and Rough Trade tonight (7/14). Pictures from the Bowery show are in the gallery above.
Beth was in fine form, telling jokes and stories, and engaging with the adoring audience. She played songs off the new Fake Sugar as well as Gossip songs like "Heavy Cross" and "Coal to Diamonds," and ended the show with a cover of pop classic "Dream a Little Dream of Me." She also spent a little time in the crowd, coming offstage during the first encore and walking around the entire room singing.