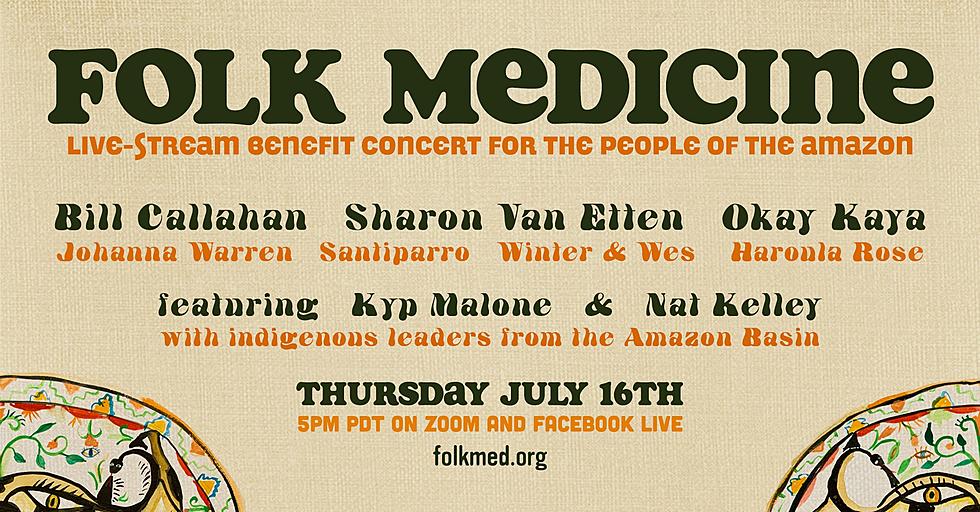 Bill Callahan, Sharon Van Etten & more playing virtual benefit for people of the Amazon
Amazon basin fundraising initiative Folk Medicine held a livestream back in June where they raised $32k that will go towards pandemic relief for the people of the Amazon. Now they've announced a second livestreamed benefit concert, happening on Thursday, July 16 at 8 PM ET on Facebook and Zoom. Their fundraising goal is $150k, and they write:
The situation throughout the Amazon Basin is dire as indigenous peoples, already facing centuries of systemic oppression, suffer from illness, lack of food, medical supplies and income due to the COVID-19 pandemic. Medical infrastructure has completely collapsed in many regions and jungle communities are left largely to fend for themselves. Without access to direct aid, people are already dying at alarming rates. We must act now.

Our initial goal of 150 thousand dollars will support indigenous Amazonians who need money for food, medications, oxygen, and economic relief now and in the coming months. Folk Medicine is currently distributing aid to 35 existing campaigns!
Thursday's lineup includes Bill Callahan, Sharon Van Etten, Okay Kaya, Johanna Warren, a guest appearance from Kyp Malone, and more; see it in full on the poster below. Tickets to watch on Zoom are on sale now, and you can also make a donation.