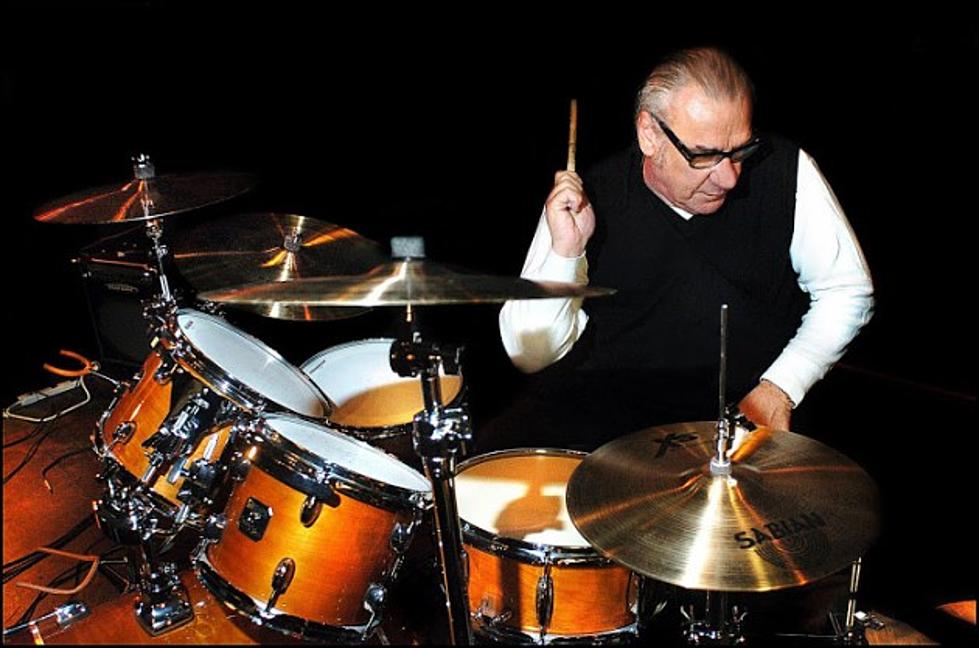 Bill Ward announces new band, Day of Errors
photo by Christopher Wagner
Drummer Bill Ward is still not in the current lineup of Black Sabbath, but he has now announced that he'll play in a different band. They're called Day of Errors. Bill's announcement reads:
In the desire to have my drumming spirit continue to live, I'm pleased to say that I've helped to create a new three-piece band called "Day of Errors," accompanied by two guest musicians playing keyboards and percussion.

We play loud, hard, with overtures of gut-kicking heavy, heavy parts.

Day of Errors lineup is:

Joe Amodea – Guitar/Vocals
Nick Diltz – Bass/Lead Vocals
Bill Ward – Drums/Vocals

Guest Musicians:

Walter Earl – Percussion
Aron Ward – Kybd

More information will follow.
That's also the info we have so far (and yes, by the way, keyboardist Aron Ward is Bill's son) but stay tuned for more.