Bjork working w/ Haxan Cloak & Arca on new album, playing Governors Ball same weekend MoMA thing ends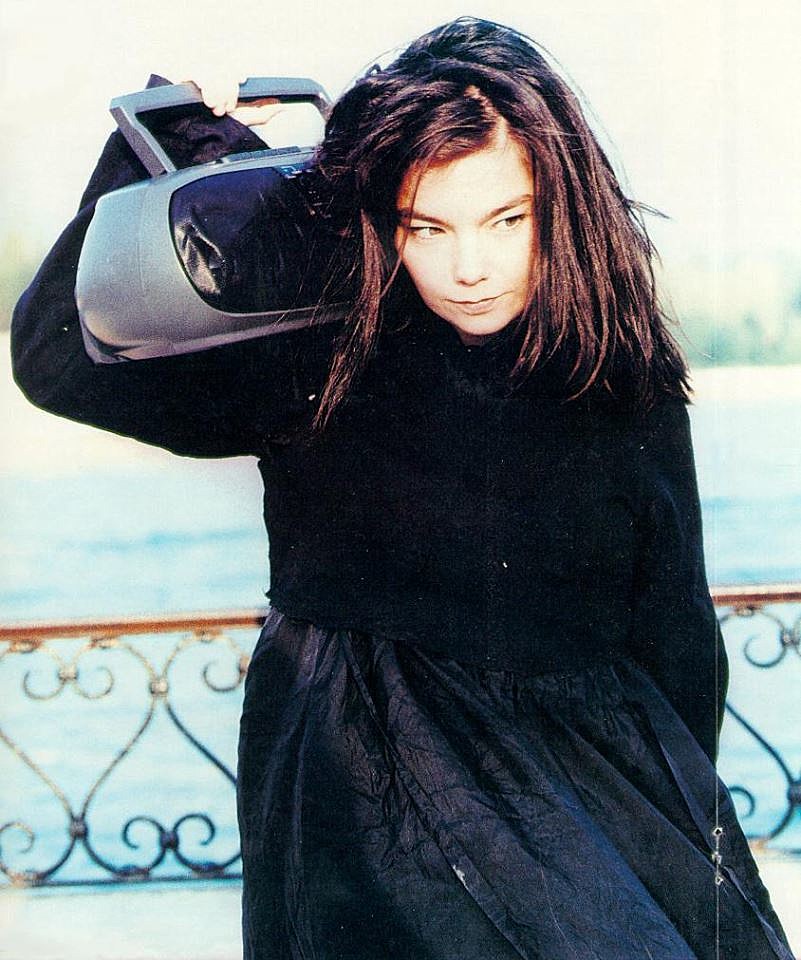 Unless she adds another show (which seems unlikely due to the way radius clauses work), the next time Bjork plays NYC she'll be joined by an amazing list of openers that include SBTRKT, Sharon Van Etten, Flying Lotus, Little Dragon, Hot Chip and Future Islands. Or at least that's one way to look at Governors Ball this year. The Bjork-included lineup was announced earlier today.
I'm already wondering what Bjork will pull out for that show.The 2011-2014 era of 'Biophilia' is over, not counting any theaters that are still showing the movie she made from it. And a new album has already been promised for 2015.
It seems likely that Governors Ball will in fact be getting a taste of that new album which electronic artists and producers Arca (Kanye West, FKA Twigs) and Haxan Cloak have both been revealed as collaborators for (Haxan Cloak is also producing the new HEALTH record). In fact, the timing is perfect. We don't know what day Bjork plays Governors Ball, but the fest runs from June 5-7. June 7th is also the day that the Bjork retrospective at MoMA ends (it opens March 7th). The retrospective chronicles her career from Debut to Biophilia. What better way to get us caught up before the next chapter which can begin right then? I'm getting excited for a very Bjork 2015.
Stay tuned for more details on Bjork's new album, and hopefully many more tour dates to be announced too.