Black Anvil, Bloodiest, Mutilation Rites and Grudges played Saint Vitus (pics/video/streams)
Black Anvil @ Saint Vitus (by BBG)

With Turbonegro/Andrew WK at Santos and Judas Priest at Izod Center, Friday night in the NYC area was heavy on metal/punk outings. A third choice that night was at Saint Vitus, where Black Anvil headlined a show with Bloodiest, Mutilation Rites & Grudges. Here are some pictures from that one.
The Brooklyn show was a true one-off for Bloodiest, who came in to NYC to specifically play the Saint Vitus date, and one of two over the weekend for Grudges, who also opened a show at Acheron the next night with Coke Bust, Masakari and Sick Fix. Check Grudges's demo below.
In related news, Black Anvil have announced that they will hit ABC No Rio on December 3rd with Inhuman and Tombs. The show is one of the last at the ABC No Rio space before renovation.
More pictures and video from Saint Vitus, as well as some song streams, are below.

--

--

Grudges by BBG

Mutilation Rites by BBG

Mutilation Rites by Stephanie Crumley

Mutilation Rites at Saint Vitus

Bloodiest by BBG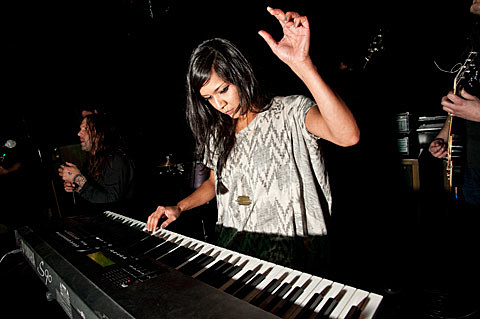 Bloodiest by Stephanie Crumley

Black Anvil by BBG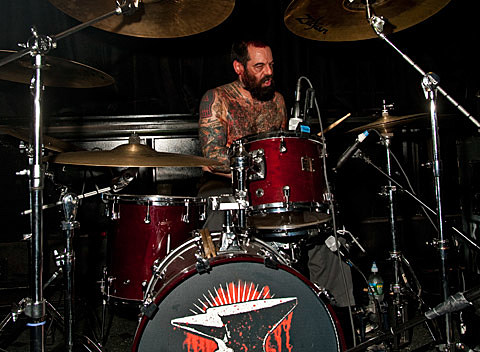 Black Anvil by Stephanie Crumley

Black Anvil at Saint Vitus