Black Moon & Smif N Wessun @ Knitting Factory -pics, setlist
photos by Tim Griffin, Words By Black Bubblegum
Buckshot and The General Steele

After a small hiccup (we're glad you're better Buckshot), BCC affiliates Black Moon and Smif N Wessun took the stage at The Knitting Factory on November 9th to perform their classic mid-school records and backpacker staples, Enta Da Stage and Da Shinin (respectively). The two groups shared the stage at points as their alter-ego Black Smif N Wessun, splitting time at the outset with Smif N Wessun taking the stage first. Backed by Da Beatminerz on the mix (c'mon kick it!) as well as a live band, Dru Ha, Havoc (of Mobb Deep), and even Travis from Gym Class Heroes (huh, wha?) came and dropped a verse. Miss Info thinks that Travis may have signed a solo deal with Duck Down Records... I guess that remains to be seen.
Smif N Wessun flubbed their lines once on a track but did some push-ups to make up for it. More pictures, including one of the full setlist, below...

Evil Dee, Mr Walt, and the band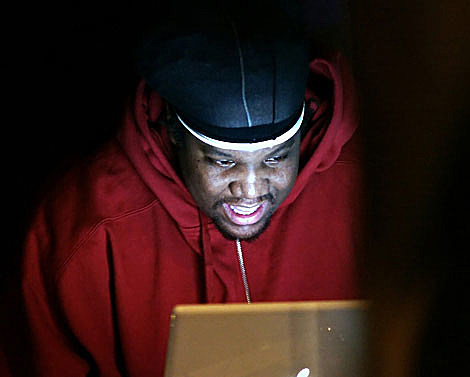 Steele of Smif N Wessun with Evil Dee on the ones n twos

Tek of Smif N Wessun

Buckshot of Black Moon

Drop and give me twenty!

Tek in the crowd

Black Moon / Smif N Wessun with Travis McCoy & Havoc @ The Knitting Factory