Blondie played 2 nights @ Highline Ballroom (pics), continue on tour (NJ this weekend)
Dominick Mastrangelo
photos by Dominick Mastrangelo
"OMG. Is there anything cooler for a mother/daughter trip to New York to incorporate going to see one of the finest examples of an older woman strutting her stuff? I took my daughter to the Highline Ballroom, a small intimate venue packed full of mostly men - but she's still got a diverse following - it wasn't all fat old blokes in tight t-shirts like Pink Floyd fans or ageing women like Tom Jones - it's a real mixture.
SHE IS SO COOL. Initially I was a little worried. She came out in sunglasses and quite a lot of clothes and didn't move very much and her hair is a little, well, a little too Blonde, which I guess in her case is entirely acceptable.
She just got better as her set progressed. Started moving around the stage with that attitude she does so well, stripped down to something more sexy and her voice was good and it was just a great evening and she's f*cking 66!!!!
Honestly. You couldn't find a better role model for the older woman. She is an inspiration. I'm going to walk about New York in my pants today. ROCK ON!!! [Family Affairs & Other Matters]
Deborah Harry and Blondie strutted their way onto the stage onf Highline Ballroom on 9/12 & 9/13. Pictures in this post are from the second night with opener Lissy Trullie.
Maybe you bought some merch from the punk legends at their table, or maybe instead you headed to the Marc Jacobs store on Bleecker Street as part of their pop-up Blondie store, a benefit for Riverkeeper and promotion for their new album out now Panic of Girls, which dropped that same day (Beirut cover included).
Blondie play Music Box at the Borgata in Atlantic City, NJ tonight (9/16) and a show in Clark, NJ on Saturday. Westbury, NY happens Sunday. All tour dates and pictures from Highline Ballroom are below.


Lissy Trullie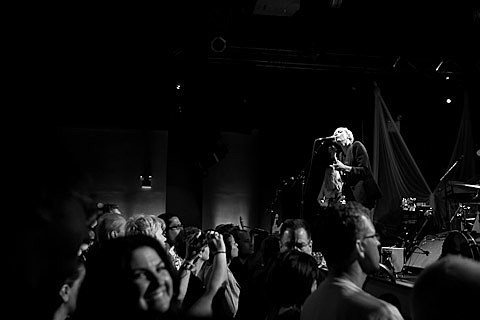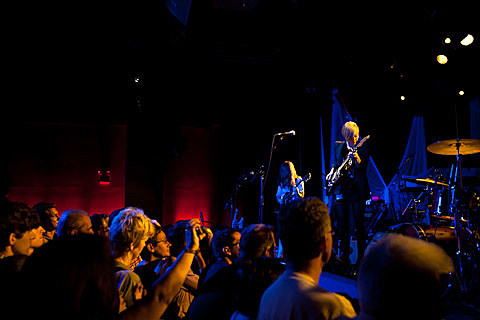 Blondie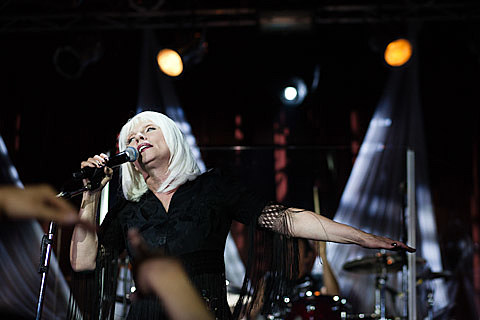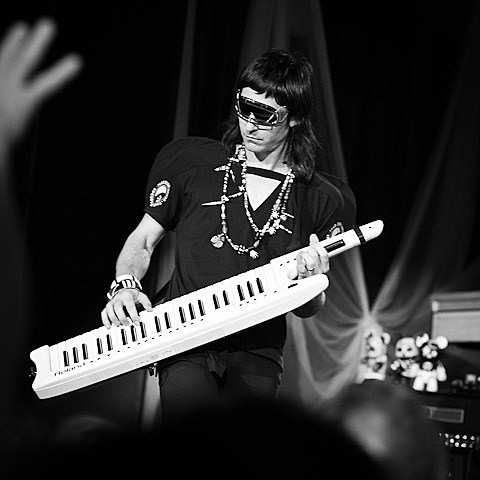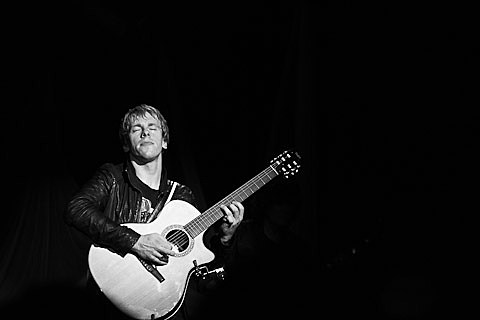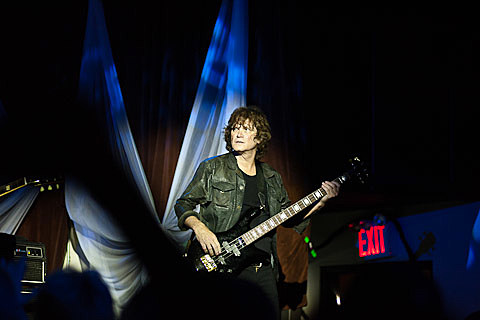 BLONDIE - 2011 TOUR DATES
September 16, 2011 Music Box at the Borgata Atlantic City, NJ
September 17, 2011 Oak Ridge Park Clark, NJ
September 18, 2011 Theatre at Westbury Westbury, NY
September 20, 2011 The Fillmore Silver Spring Silver Spring, MD
September 21, 2011 Durham Performing Arts Center Durham, NC
September 23, 2011 Verizon Wireless Amphitheatre Alpharetta, GA
September 24, 2011 Ruth Eckerd Hall Clearwater, FL
September 26, 2011 Hard Rock Live at Seminole Hard Rock Hotel & Casino Hollywood, FL
September 28, 2011 Mahalia Jackson Theatre New Orleans, LA
September 29, 2011 Austin City Limits Live at Moody Theater Austin, TX
October 1, 2011 Granada Theater Dallas, TX
October 2, 2011 Inn of the Mountain Gods Resort & Casino Mescalero, NM
October 4, 2011 The Foundry Phoenix, AZ
October 5, 2011 Club Nokia Los Angeles, CA
October 7, 2011 The Mountain Winery Saratoga, CA
October 8, 2011 The Beach at Mandalay Bay Resort & Casino Las Vegas, NV