Blur played 'The Magic Whip' and more at first NYC show in over 10 years (pics, video, setlist, review)
photos by PSquared; words by Bill Pearis
Blur @ MHOW 5/1/2015

Blur played Music Hall of Williamsburg on Friday (5/1), a free surprise show sponsored by Converse Rubber Tracks which marked a number of firsts: it was Blur's first live show since the release of their new album The Magic Whip, their first NYC show since 2003 and their first in even longer with guitarist Graham Coxon back in tow. (It was also the first time this writer had seen them since The Supper Club in 1997.) Along with frontman Damon Albarn, drummer Dave Rowntree and bassist Alex James, Blur were augmented by a chorus, extra percussionist and keyboardist. Pictures, video and setlist from the show are in this post.
Damon Albarn was in a very good mood the whole time, sporting a mischievous grin for most of it, and spent a lot of time trying to crack up guitarist Graham Coxon when not continuously dousing the audience with water. Like in London in March, Blur played almost all of The Magic Whip, in order, and it all sounded pretty great. You do notice live the fast song / slow song / repeat nature of the record but that was alright. Especially good: the very Blur-esque opener "Lonesome Street," thoughtful "There Are to Many Of Us," the '70s funk lite of "Ghost Ship" and sing-a-long "Ong Ong" (which they played on The Tonight Show.) The best part for me was watching Graham Coxon, still an amazingly inventive guitarist, play. At one point he either pushed up his glasses or scratched his face with his knee while still playing guitar. It seems impossible now that they existed those years without him. The only Magic Whip song they didn't play was Gorilaz-esque "Ice Cream Man," and when an audience member shouted for it, Damon said "If you'll have us back, we promise to play it next time."
Blur came back for a three song encore, doing "Beetlebum," Parklife deep cut "Trouble in the Message Center," and then, because it's America, "Song 2" which basically sent Music Hall into hysterics. Great show. As for the line, it was long but folks were behaved and from what I could tell, it seemed like everyone got in. They made you print out your tickets (no mobile apps) which sent some people in search of an internet cafe, but they weren't checking IDs against tickets and once they opened doors the line moved quick. The only craziness was people trying to get the very nice free show posters after the gig, which was a bit like Black Friday at Toys R Us.
Opener Honduras, who were chosen after being involved in the Converse Rubber Tracks program (which provides bands with recording time at Brooklyn's Rubber Tracks studio), really lucked out with a packed captive audience. They did pretty well with their vaguely Brit-pop-meets-Strokes guitar pop. They actually play MHOW again tonight, opening for Twin Peaks. Pictures from their set, and lots more from Blur, below...

---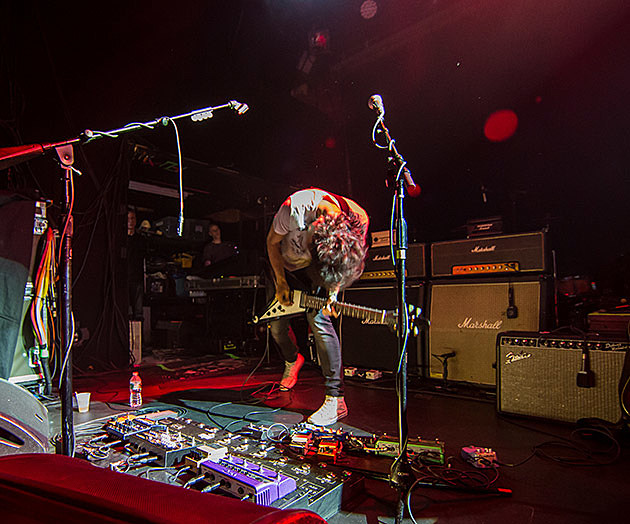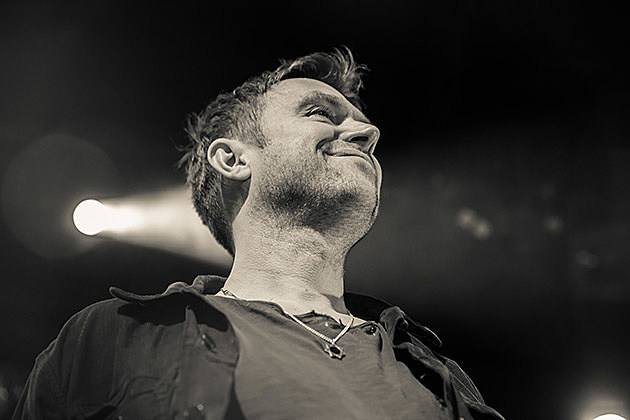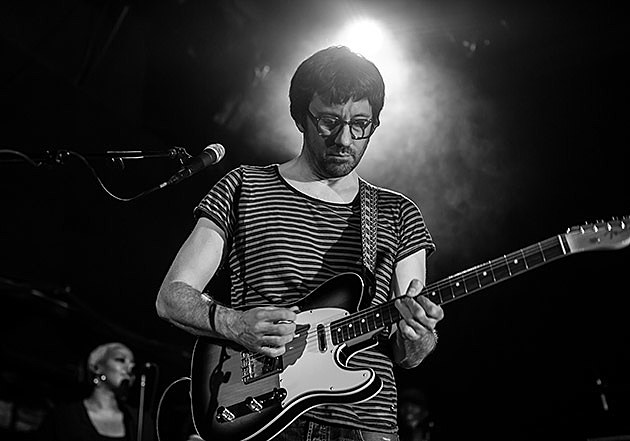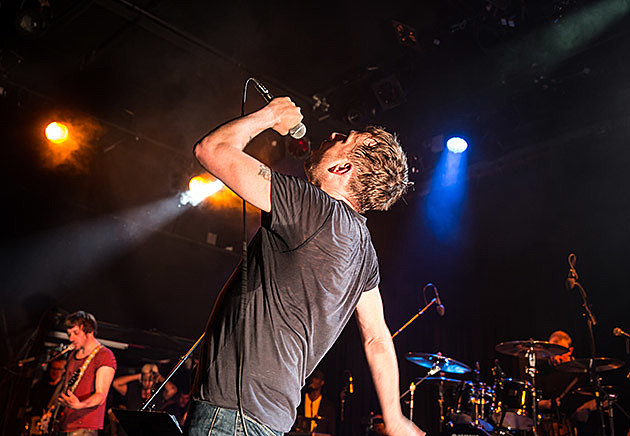 SETLIST: Blur @ Music Hall of Williamsburg 5/1/2015
Lonesome Street
New World Towers
Go Out
Thought I Was a Spaceman
I Broadcast
My Terracotta Heart
There Are Too Many of Us
Ghost Ship
Pyongyang
Ong Ong
Mirrorball
Encore:
Beetlebum
Trouble in the Message Centre
Song 2