Bomb the Music Industry & Laura Stevenson and the Cans played NYU Strawberry Festival (pics), playing NYC this weekend (but not together)
photos by Andrew St. Clair
NYU's annual Strawbery Festival happened on May 4 in Washington Square Park and featured people dressed as strawberries, the world's longest strawberry shortcake and performances by Laura Stevenson & the Cans and Bomb the Music Industry (who at one point counted Laura Stevenson as a member). Pictures from the event are in this post.
Bomb the Music Industry play Europa TONIGHT (5/23) with Good Luck, Spoonboy and Swearin', and tickets are still available.
Meanwhile, BtMI's Jeff Rosenstock's other band, The Arrogant Sons of Bitches, have two shows coming up this week, both of which Laura Stevenson and the Cans will open: Saturday (5/26) at Webster Hall's Grand Ballroom (tickets still available) and Sunday (5/27) at Warsaw (sold out).
After that, Laura Stevenson and the Cans will continue to tour, culminating in a Brooklyn show on June 10 at Death by Audio with Iron Chic, Swearin, and Low Culture.
More pics from Strawberry Fest and a list of all dates below...

--
Laura Stevenson and the Cans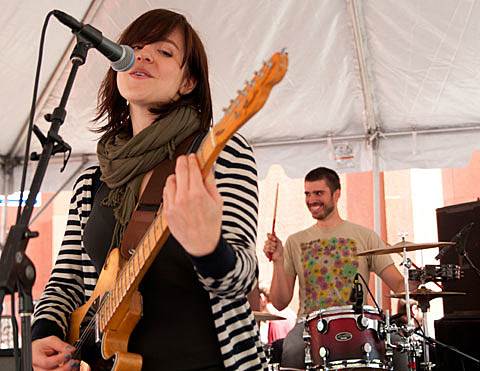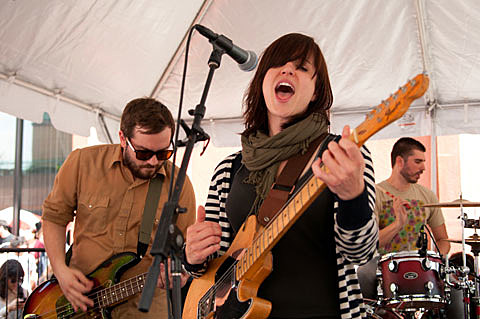 Bomb the Music Industry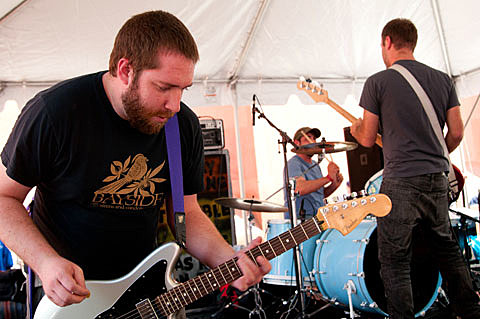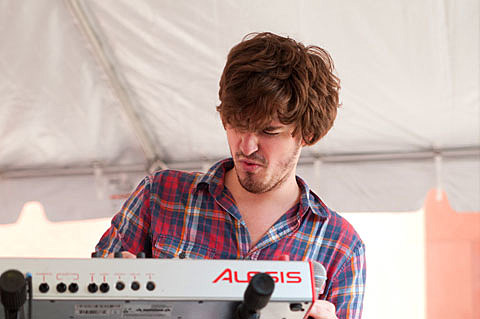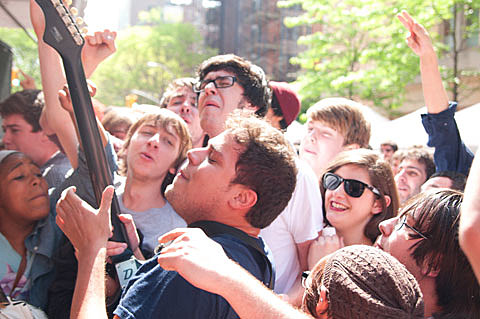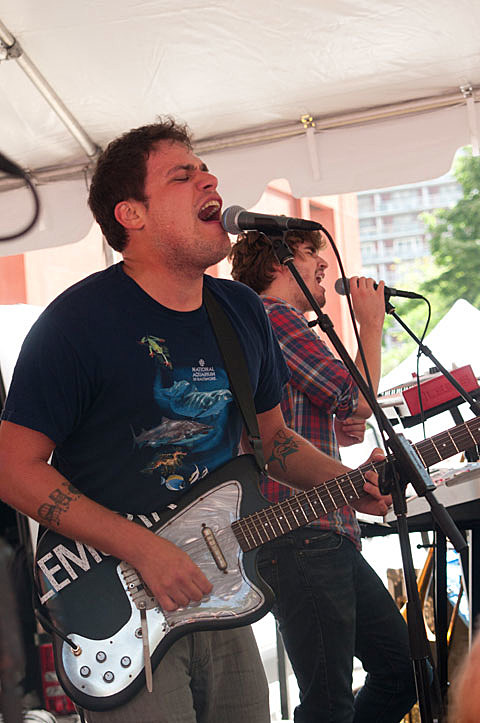 Laura Stevenson and the Cans -- 2012 Tour Dates
May 26 Webster Hall New York, NY w/ The Arrogant Sons of Bitches
May 27 Warsaw Brooklyn, NY w/ The Arrogant Sons of Bitches
May 28 222 Ormsby Pittsburgh, PA
May 29 Double Happiness Columbus, OH
May 30 Chestnut House Louisville, KY
Jun 01 Maxine's Hot Springs, AR
Jun 02 La Grange Dallas, TX
Jun 03 Emo's East Austin, TX
Jun 06 Coffee and Playhouse Decatur, AL
Jun 07 Farm 255 (FREE SHOW!) Athens, GA
Jun 09 Strange Matter Richmond, VA
Jun 10 Death By Audio Brooklyn, NY