Bonnaroo 2011 Day 3 in pics (Bootsy Collins, Black Keys, Eminem, Scissor Sisters & more) +++ Bonnaroo 2012 on sale!
Scissor Sisters

Bootsy

Eminem

BONNAROO 2012 PRE-SALE BEGINS FRIDAY, JUNE 17TH, 2011 AT 12:00 PM EASTERN.

Thanks to all who joined us for the tenth Bonnaroo Music & Arts Festival! We had so much fun that we want to give you the opportunity to buy tickets to the 2012 festival!

Starting Friday, June 17 at 12:00 PM Eastern we will offer a limited number of specially priced general admission tickets for $209.50 plus service fees.

These pre-sale tickets will be available in a limited quantity through Friday, July 1, 2011 at 11:59 PM Eastern or while supplies last.

There is a limit of (10) general admission tickets per order.

Ticket fees are $23.35 per ticket, which includes a $6.00 facility fee, $3.00 contribution to Coffee County, $1.00 charity donation, and service fees.
Bonnaroo 2011 happened last weekend. Pictures of Karen Elson from Day One are HERE, with the rest of Day One HERE. Pictures of Decemberists from Day Two HERE, with the rest of Day Two HERE. Pictures of Gogol Bordello from Day Three HERE. Robyn from Day Four HERE. The rest of Day 4 coming soon. The rest of Day Three below...

--
Allison Krauss (by Graeme)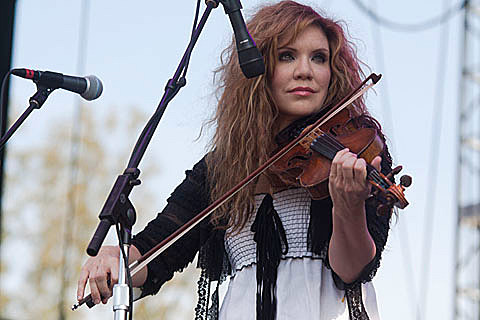 Bruce Hornsby (by Graeme)
Amber Rose watches... (by Graeme)
Kareem Abdul Jabbar (by Graeme)
The Black Keys (by Graeme)
Aziz Ansari (by Graeme) discussing 30 Minutes or Less
Dr John & The Funky Meters (by Graeme)
Scissor Sisters (by Graeme)