Bonnaroo Day 4 in pics (Bon Iver, The Shins, Kurt Vile, Black Lips, Antlers, Kenny Rogers, Lionel Richie & more)
photos by Dana (distortion) Yavin
Bon Iver/The Shins

Oddly enough, 73-year-old Kenny Rogers--a last-minute Bonnaroo addition several decades past from his peak hit-making days--was among the day's breakout acts. Playing for one of his youngest audiences in recent member, Rogers offered a set of hits that included "The Gambler," "Islands in the Stream" and other songs most of the crowd had never seen live. Near the end of his show, Rogers also brought out the weekend's biggest surprise guest, cross-generational pop icon Lionel Richie, to sing on his own "Lady" and "All Night Long" (Richie considers Rogers his mentor and joined the veteran country star at SXSW this past March.) Every year The Mayor of Manchester also awards one Bonnaroo artist the keys to the city, and The Gambler received ths year's honor during an unexpected mid-set ceremony...
Bon Iver, who spent his early years in jam and roots-rock bands but functioned as Sunday's What Stage indie rock headliner, made a point to stretch out his songs a bit more than usual. At one point he called the audience "sunburnt," and he asked them to join him in a call-and-response jam. As more than a few artists pointed out throughout the weekend, hippiedom is still fully engrained in Bonnaroo's DNA. -[Jambands]
Pictures from the final day at Bonnaroo 2012 including Phish, The Shins, Black Lips (who play the 4Knots afterparty), We Are Augustines, The Antlers (who recently played Brooklyn), Kenny Rogers, Bon Iver, Kurt Vile & The Violators (who plays tonight and tomorrow) but not The Beach Boys (which we already posted) are below, alongside video of that surprise Lionel Richie appearance.
If you missed it, make sure and catch up on our coverage of Bonnaroo with pictures of day 1 HERE, day 2 HERE, day 3 HERE and our Beach Boys coverage on day 4 HERE.

---
Black Lips
We Are Augustines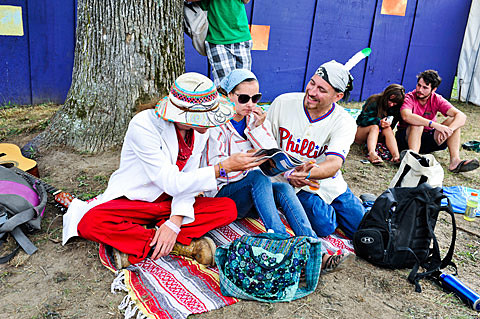 The Antlers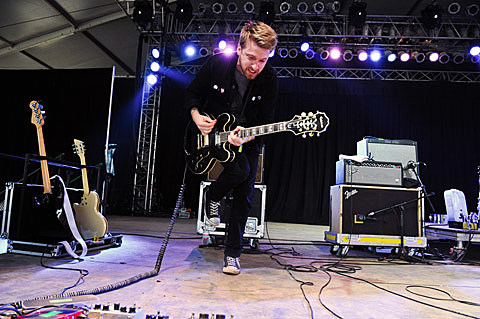 The War On Drugs
Kenny Rogers
Lionel Richie joins Kenny Rogers on stage

Lionel Richie w Kenny Rogers - All Night Long (live) Bonnaroo 6/10/12

Kurt Vile & The Violators
Bon Iver
The Shins
Phish