Bonobo got remixed, touring (dates), playing LPR w/ Mike Slott, Machinedrum & Falty DL (who also plays tonight)
by Andrew Sacher
Bonobo

Bonobo (aka Simon Green) released Black Sands Remixed, a remix album of his 2010 LP, yesterday (2/13) in Europe via Ninja Tune, and will release it next Tuesday (2/21) in North America. The album features remixes by Machinedrum, FaltyDL, Mike Slott, Mark Pritchard, and others. Check out the video for Machinedrum's remix of "Eyesdown" below, along with the album art and tracklist.
Bonobo is about to kick off a run of DJ dates in the US (none in NYC), followed by live dates in Australia this March, before returning to the US at the end of that month to present "A Night of Black: 'Black Sands Remixed' Album Launch" at Le Poisson Rouge on March 29, where Bonobo will DJ along with appearances by album remixers Machinedrum, FaltyDL, and Mike Slott. Tickets are on sale now.
You can catch Mike Slott at LPR even sooner when he opens Four Tet's sold out LPR show on 3/10.
You can also catch FaltyDL, who has a DC show coming up with Four Tet, in NYC TONIGHT (2/15) at Cameo when he DJs along with Loefah, DJ Rashad, DJ Spinn, Dave Q, and J-Kush. The flier for this show is below.
FaltyDl's soundcloud page also lists that he opens for Matthew Dear at Bowery Ballroom (3/2) with Blondes (live) and Helado Negro, but that is NOT TRUE. Regardless, tickets for that show are still available.
Speaking of that Matthew Dear show though, there will be an official after party taking place at Glasslands (3/2) with Dabrye and Jonwayne. Tickets for that afterparty are on sale now.
All dates, video, and flier below...

--
Bonobo - "Eyesdown" (Machinedrum Remix)

Bonobo - Black Sands Remixed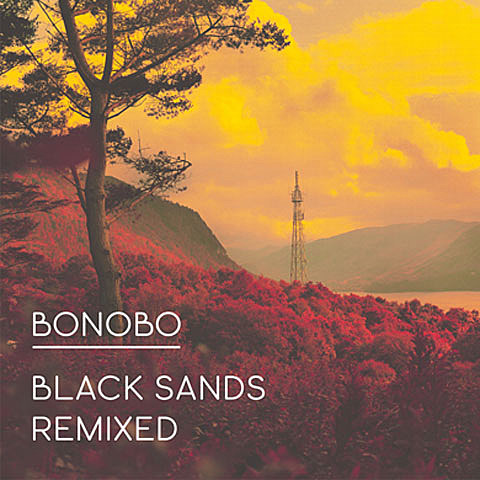 Black Sands Remixed Tracklist:
1. Prelude (Lapalux's Finger on the Tape Remix)
2. The Keeper (Banks Remix)
3. Kiara (Cosmin TRG Remix)
4. Eyesdown (Floating Points Remix)
5. Eyesdown (ARP 101 Remix)
6. Eyesdown (feat. Andreya Triana & DELS)
7. All In Forms (FaltyDL Remix)
8. Ghost Ship
9. Stay The Same (Mark Pritchard Remix)
10. Eyesdown (Machinedrum Remix)
11. All In Forms (Mike Slott Remix)
12. Stay the Same (Blue Daisy 'Not Quite the Same' Remix)
13. Brace Brace
14. Black Sands (Duke Dumont's 'Grains Of Sand' Reconstruction Edit)
--
Bonobo -- 2012 Tour Dates
Thursday, Feb 16th Boston, MA, US Paradise (DJ)
Friday, Feb 17th Salt Lake City, UT, US Urban Lounge (DJ)
Saturday, Feb 18th San Fransisco, CA, US Mezzanine (DJ)
Wednesday, Feb 22nd Aspen, CO, US Belly Up Aspen (DJ)
Thursday, Feb 23rd Denver, CO, US Bluebird Theater (DJ)
Friday, Feb 24th Boulder, CO, US Fox Theatre (DJ)
Saturday, Feb 25th Asheville, NC, US Orange Peel (DJ)
Friday, Mar 2nd Sydney, AU The Metro (Live)^
Sunday, Mar 4th New South Wales, AU Playground Weekender (Live)^
Monday, Mar 5th Melbourne, AU The Corner (Live)^
Thursday, Mar 8th Melbourne, AU The Corner (Live)^
Friday, Mar 9th Perth, AU Capitol (Live)^
Saturday, Mar 10th Adelaide, AU WOMADelaide (Live)^
Saturday, Mar 24th La Guacima Autodromo Alajuela, CR Festival Imperial (Live)
Thursday, Mar 29th New York, NY Le Poisson Rouge (DJ)*
^ - w/ Andreya Triana
* - w/ Machinedrum, FaltyDL, Mike Slott
--
FaltyDL -- 2012 Tour Dates
Wednesday 07 March, 2012 5 Days Off, Melkweg, Amsterdam, Netherlands
Friday 09 March, 2012 Astoria Club, Turin, Italy
Saturday 10 March, 2012 Robert Johnson, Offenbach, Germany
Tuesday 13 March, 2012 Uhall, DC, United States w/ Four Tet
Thursday 29 March, 2012 Le Poisson Rouge, New York, NY*
Thursday 19 April, 2012 ? ?, ???, United Kingdom
Friday 20 April, 2012 Crucifix Lane, London, United Kingdom
Saturday 21 April, 2012 Gretchen, Berlin, Germany
Sunday 22 April, 2012 Golden Pudel, Hamburg, Germany
Friday 27 April, 2012 Mint Club, Leeds, UK
Friday 04 May, 2012 Arches, Glasgow, UK
* - w/ Bonobo, Machinedrum, Mike Slott