bottoms (mems TEETH) releasing an EP on JD Samson's label (stream a track), playing shows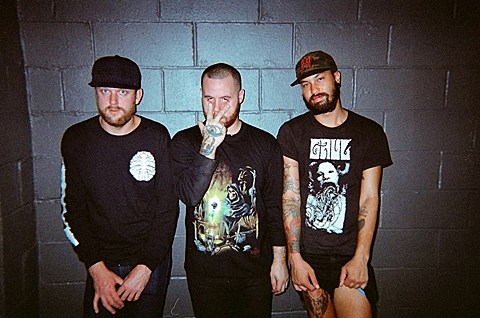 Brooklyn trio bottoms, who are self-described as "two shitty drag queens, a 303 and a drummer," count Simon and Michael of TEETH as their rhythm section, and they're fronted by performance artist Jake Dibeler "whose work touches on historical anxieties surrounding HIV and gay suicide, which he uses as the basis of his lyrics." Their new EP comes out in January via Atlas Chair, the label co-run by JD Samson of Le Tigre and MEN, and fans of JD's electroclash will likely dig the new single "Boring" which premieres in this post.
Bottoms, who maybe you caught at Palisades last month with Dope Body and Rat Fist, have two more hometown shows this week. First they play a last-minute "mini show" tonight (11/3) at Macy Rodman's Bathsalts @ Don Pedro's and then they play Wednesday (11/5) at Union Pool with Kitten Forever, Haribo (Raul de Nieves) and The Soft Batch. The Union Pool show is $8 at the door.
New song stream below...

---