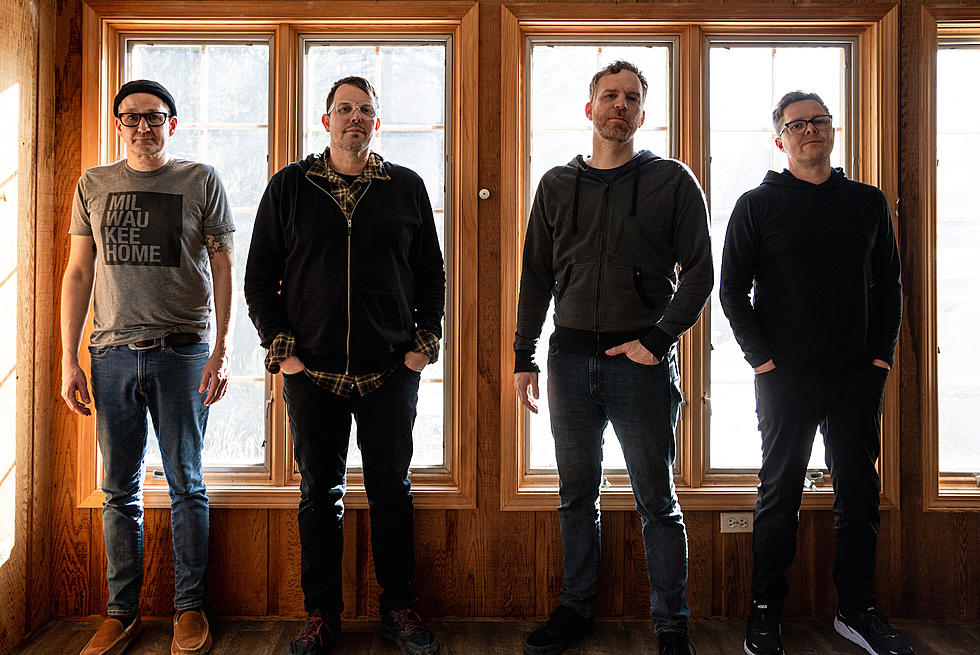 Braid reflect on 25 years of 'Frame & Canvas,' early days, various waves of emo, & more
photo by Craig Shimala
Braid's classic 1998 album Frame & Canvas turns 25 this year, and the band is celebrating with a new reissue, remixed and remastered by the album's original producer J. Robbins of Jawbox, as well as their first shows in seven years. To keep the celebration going, Bob Nanna and Chris Broach joined us on the latest episode of the BrooklynVegan podcast. They discussed their separate musical upbringings, and how they eventually met, formed Braid, and landed on the unique (and now highly influential) sound that the world would come to know and love. They talked about the scene in the Chicago area, how doing splits and comps helped the band catch on outside of their hometown, and how crucial buying 7"s at shows was to finding other bands. Chris told stories of getting into the local scene thanks to classmate Tim Kinsella of Cap'n Jazz walking around his high school with the Achtung Chicago! Zwei! compilation, Bob reflected on being starstruck by J. Robbins while recording Frame & Canvas, they talked about Matt Lunsford of Polyvinyl Records booking the very first Braid show, and much more.
Chris and Bob also got into the story behind Frame & Canvas, the story of how Braid broke up not long after its release, and the way the album's legacy has grown over time. They also discussed the emo explosion of the 2000s, the emo revival of the 2010s, and much more. Listen to the full hour-long chat on Spotify, Apple, Google, or wherever you listen to podcasts.
-
We've also got an exclusive clear, white & blue splatter vinyl variant of the original mix of Frame & Canvas, limited to just 300 copies. Pick yours up while they last.
Braid's upcoming tour hits NJ's Crossroads on July 14 and Brooklyn's Music Hall of Williamsburg on July 15. All dates:
JULY
13 — Lancaster, PA — Tellus 360
14 — Garwood, NJ — Crossroads
15 — Brooklyn, NY — Music Hall of Williamsburg
16 — Boston, MA — The Sinclair
18 — Cleveland, OH — Beachland Ballroom
19 — Detroit, MI — The Loving Touch
21 — San Francisco, CA — Great American Music Hall
22 — Los Angeles, CA — Echoplex
27 — Dallas, TX — Trees
28 — San Antonio, TX — Paper Tiger
29 — Austin, TX — Come and Take It Live
SEPTEMBER
22 — Birmingham, AL — Furnace Fest
--
The BrooklynVegan Show is brought to you in part by DistroKid, a service for musicians that allows you to easily upload your music to all major streaming platforms. You can get 30% off of your first year's membership by signing up at http://distrokid.com/vip/brooklynvegan.