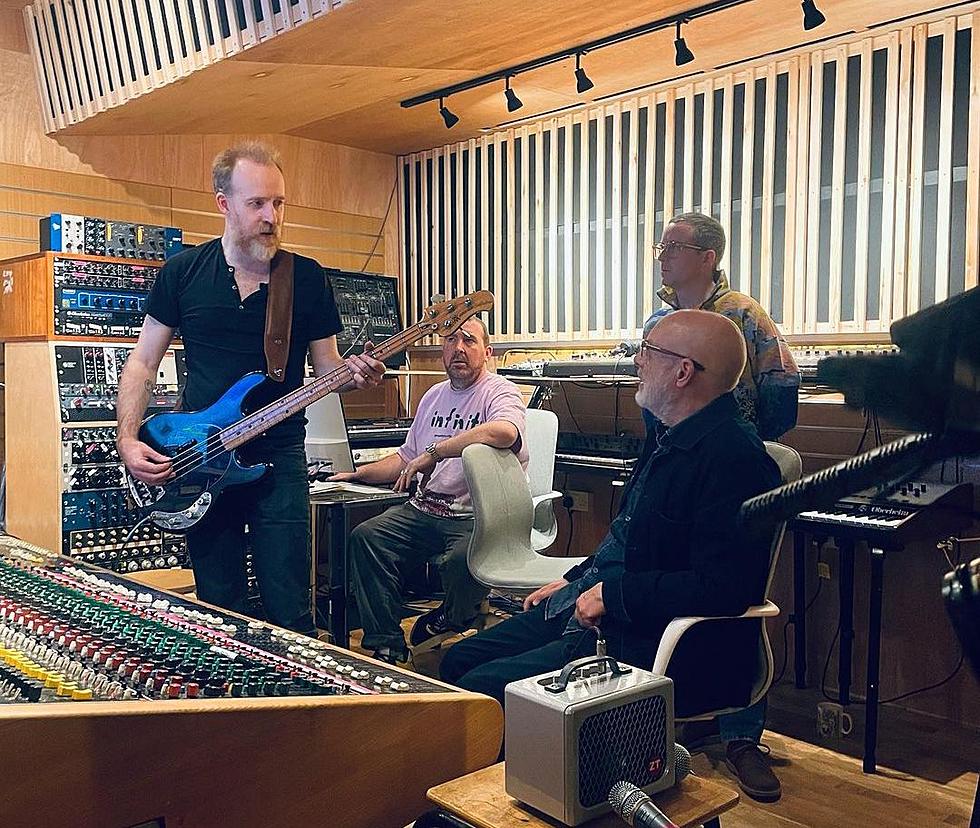 Brian Eno & Hot Chip collab w/ Savages' Fay Milton on "Line in the Sand" (listen)
Brian Eno & Hot Chip in the studio (Via Goddess Instagram)
Brian Eno, Hot Chip and Goddess (aka former Savages drummer Fay Milton) have collaborated on a new single titled "Line in the Sand." It was originally released as an Earth-friendly bioplastic 12" earlier this month, benefitting EarthPercent, and it has now been shared to streaming services. The song should appeal to fans of Eno's early vocal album, Another Green World, in particular, but you can also hear Hot Chip in it as well.
"Line in the Sand" comes in two distinct versions: a folkier, rockier version, and one where synths are at the forefront. Listen to both below.
As for Goddess, Fay described it in December as, "a collaborative project with some of my favourite musicians in the world // I've been working on this project for some time and am really excited to show it to the world in 2023." We're excited, too!
Hot Chip's 2023 tour hits NYC at Knockdown Center on June 2.