Broken Social Scene played Summerstage w/ The Sea & Cake (pics, video, setlist)
Matt Eisman
Drew & Canning at Central Park's Rumsey Playfield

That tour landed at Rumsey Playfield aka Central Park Summerstage in NYC on Saturday night (September 18th). The Sea & Cake opened for and some of its members played with the Canadian Collective which featured the base crew of Kevin Drew, Brendan Canning, Justin Peroff, Charles Spearin, Andrew Whiteman, Lisa Lobsinger, along with horns and others (no Amy, Emily, or Feist)...
Kevin Drew announced at the outset that the band was going to just play for two hours, and he was true to his words. Aside from occasional pauses to introduce songs or various band members (and to send several of them crowd-surfing into the audience), the group went through one song after another. As expected, there was an emphasis on its latest album, Spring's "Forgiveness Rock Record," but BSS played many of its well-known tunes, including "7/4 (Shoreline)," "Fire Eyed Boy," "Superconnected," "Looks Just Like the Sun," and "Lover's Spit."-[Podcastparty]
Full setlist, some videos, and more pictures below...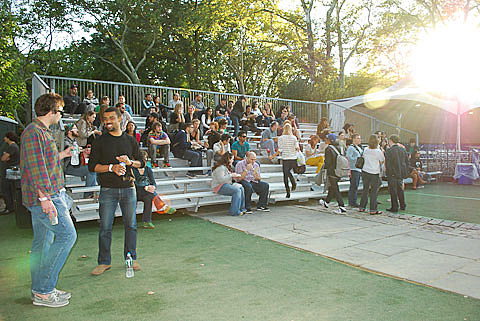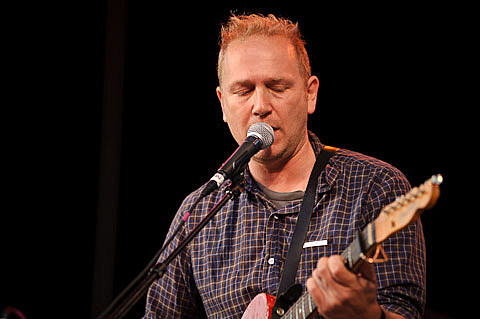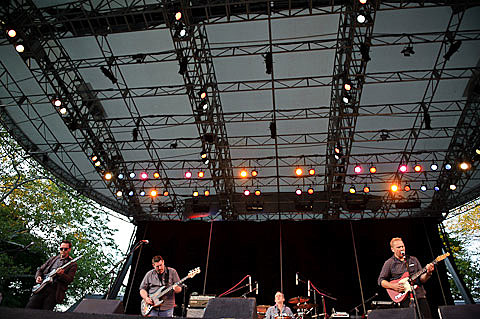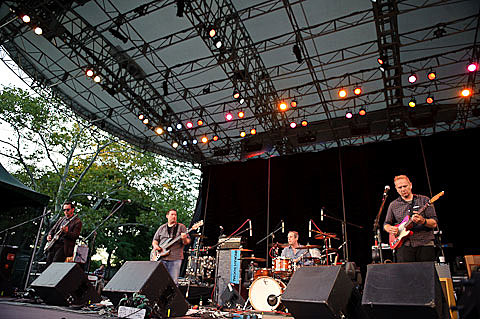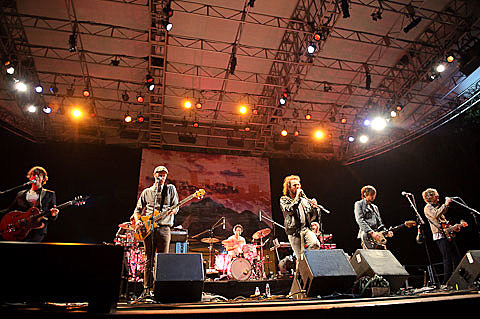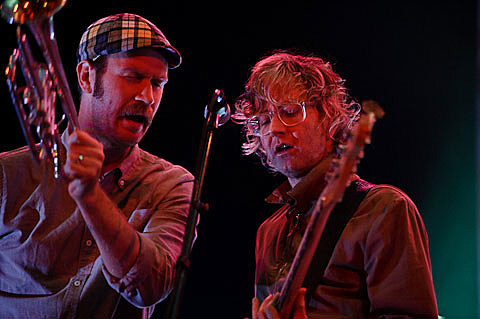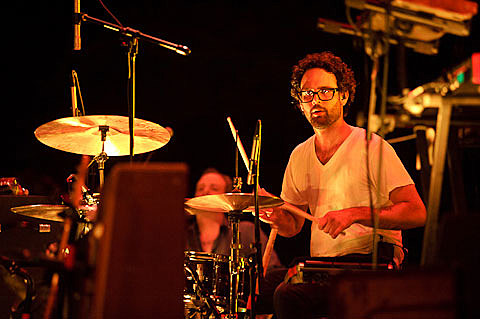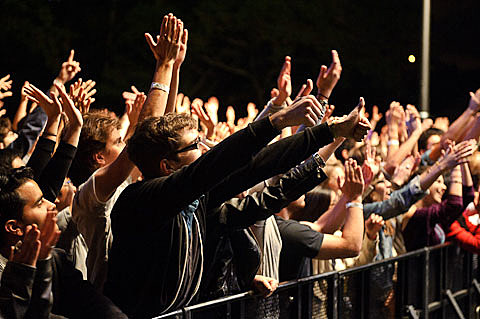 Texico Bitches -Broken Social Scene (live 9/18/10)

Stars & Sons -Broken Social Scene (live 9/18/10)

Anthems For A 17 Year Old Girl -Broken Social Scene (live 9/18/10)

Looks Just Like the Sun-Broken Social Scene (live 9/18/10)

Ibi Dreams Of Pavement (A Better Day)-Broken Social Scene (live 9/18/10 HD)

BROKEN SOCIAL SCENE - Setlist 9/18/10
1. KC Accidental
2. Texico Bitches
3. Shoreline (7/4)
4. Forced to Love
5. Fire Eye'd Boy
6. All to All
7. Stars and Sons
8. World Sick
9. Anthems for a Seventeen Year Old Girl
10. Hotel
11. Art House Director
12. Sweetest Kill
13. Guilty Cubicles
14. Lover's Spit
15. Cause=Time
16. Superconnected
17. Romance to the Grave
18. Ungrateful Little Father
19. Meet Me in the Basement
=============
20. Looks Just Like the Sun
21. Water in Hell
22. Pacific Theme
23. Chase Scene
24. Ibi Dreams of Pavement (A Better Day)