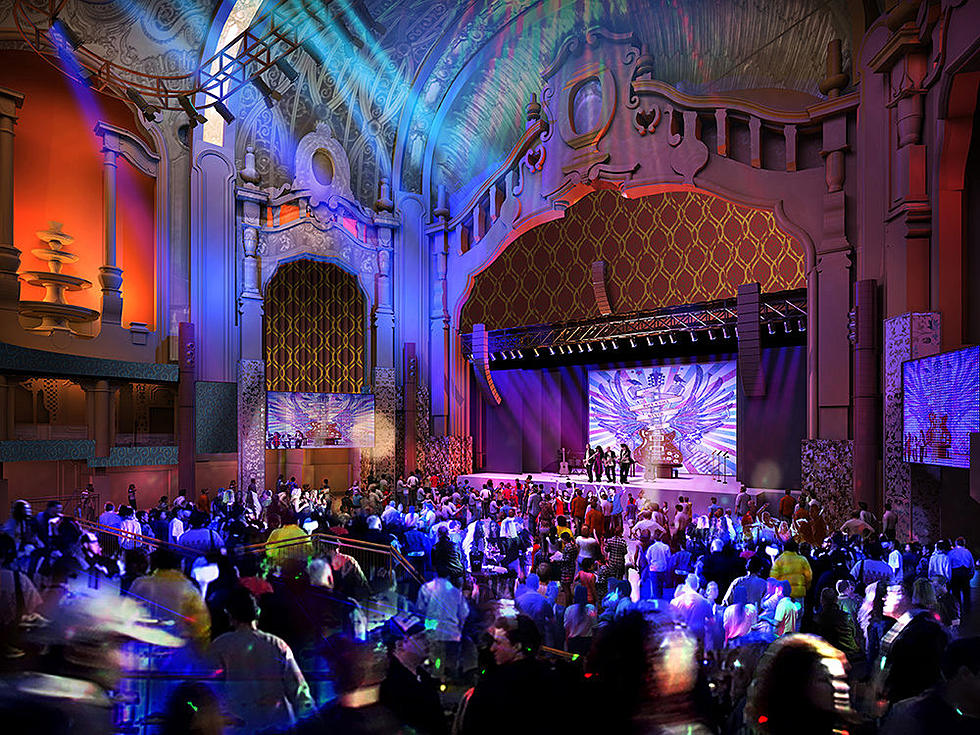 Brooklyn Paramount Theater's renovations underway
image courtesy of H3
More details have emerged on the renovation of Brooklyn Paramount Theater in Fort Greene, Brooklyn, which is underway now, with the venue still slated to open mid-2019 as originally projected. Curbed reports that changes to the theater include moving the entrance to the original location at the corner of Flatbush and Dekalb Avenue, plus reestablishing a loge level balcony and box office. They're also making improvements to the venue's restrooms, lighting and sound system. You can check out artists renderings, via H3, who are handling the redesign, in the gallery above.
When it reopens, the Brooklyn Paramount will be a 3,000-seat venue for music, comedy, and sports events. There will also be a flexible seating arrangement to allow for different kinds of events. The Paramount will be run by BSE Global, who also run the nearby Barclays Center and Long Island University (which will still hold events at the Paramount).
The Brooklyn Paramount opened its doors in 1928 as an ornate movie palace and later was used for live concerts -- Buddy Holly, Chuck Berry, Miles Davis, Dizzy Gillespe, Ella Fitzgerald, and Frank Sinatra all played there -- and got converted to a LIU gymnasium in the early 1960s. The original 1920s Wurlitzer organ -- one of only two of the model ever built -- is still there and in working order.