pics from the Saturday BV show @ Lovejoys (Alcest, Nachtmystium, Atlas Moth, Pallbearer & more)
Gregory R. Cristman
Alcest @ Lovejoys

By the time that Hull hit the stage at around 2:20pm, the deal was sealed; intimate Austin bar/venue Lovejoys was officially one-in-one-out until we closed the doors. The Saturday BrooklynVegan day show during SXSW included the awesome lineup of Alcest (their only Austin show), Nachtmystium (with Will Lindsay and Sanford Parker in tow), The Atlas Moth, Pallbearer, Speedwolf, Hull, Bruce Lamont with Man's Gin (their only show), Mutilation Rites and Vestiges. All of the bands ruled and I can't thank them enough.
Vestiges opened the party at 12:15 to a relatively large crowd of people (considering the inevitable hangovers from the night prior), and proceeded to wake us all with their spacey hybrid of black metal, hardcore, doom, and crust. A truly amazing band that is definitely worth looking out for. Mutilation Rites followed with new bassist Ryan Jones (Wetnurse/Today is The Day) in tow, but seemed no worse for the changeover; the band's punk-y black-metal-thrash ripped as usual.
Bruce Lamont and Man's Gin collaborated next, using everything from guitar, sax, and bass ukelele in their renditions of Man's Gin songs. It was a special one-off collaboration during the festival, and one that I was grateful to be hosting in such a small space. Hats off to Erik, Josh & the Man's Gin crew, as well as Bruce Lamont.
After that relatively low-key set, of course Hull brought it up a few notches with their thundering post-metal stomp, the first of three shows for the band that day. The rattling doom power of Hull live cannot be denied, but neither can the Motorhead-y beer-swilling pummel of Speedwolf who followed directly after. Speedwolf is currently on a US tear, so look for them at a town near you (including NYC).
Pallbearer @ Lovejoys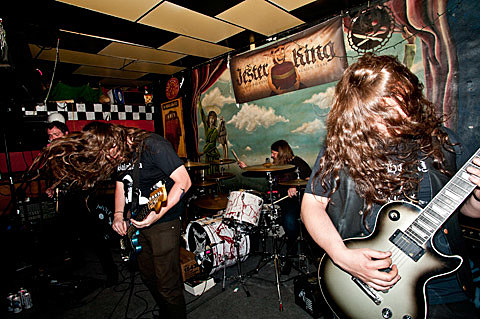 Pallbearer, one of my favorite bands from SXSW this year, are undeniably great and just destroyed after Speedwolf. Their melodic doom riffs and soaring vocals owe a lot to the doom-fathers of yesteryear but still reimagine some of those approaches on their stunner of an LP Sorrow & Extinction. Pick it up if you can, and don't miss them when they come to NYC with Loss!
The Atlas Moth and Nachtmystium, out on tour together, played the following two sets with the latter featuring Sanford Parker on keys and Will Lindsay (Indian, Middian, etc) on bass. The Atlas Moth was also in a different configuration, with Andrew Ragin out with medical issues and replaced with his brother-in-law and former member of Stabbing Westward Marcus Eliopulos. Despite configuration changes, both bands were fantastic.
Alcest, who in no way resembles a metal band other than in pedigree, closed out the night. The French quartet's focus is on shoegaze-influenced beauty and were a perfect way to end the hectic and brutal day at Lovejoys. Alcest are on the road in the US, and will play NYC at Public Assembly next week with another BV-SXSW-show-alumnus, Deafheaven (I'll be DJing).
Yet another successful year at Lovejoys in Austin, and I'd like to send a big thank you to the staff, Jester King for the free suds, all of the bands, and most importantly all of the fans who came for the day. Thank you so much, and I can't wait until next year!
More pictures from the whole day, below...

--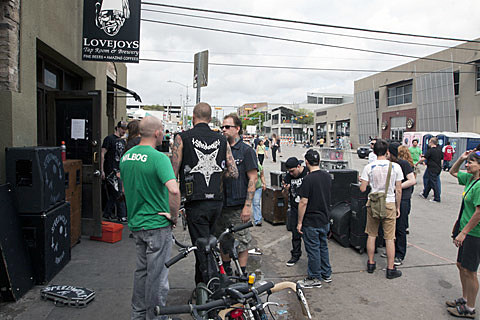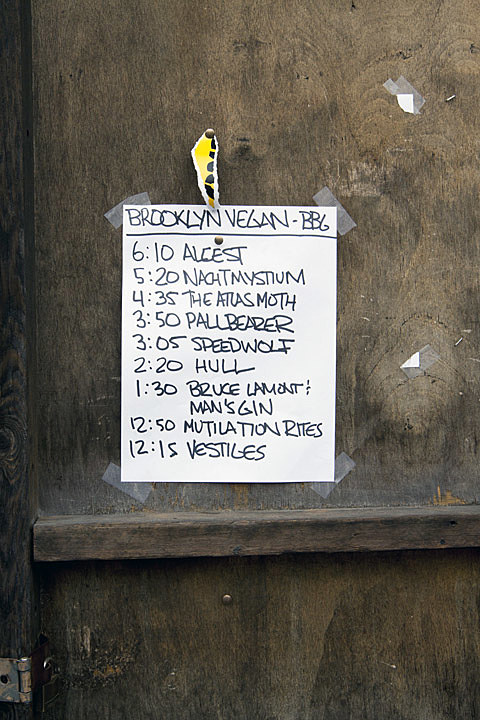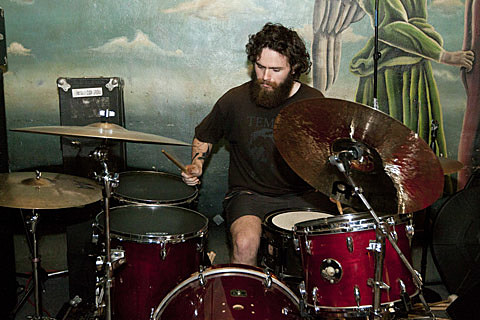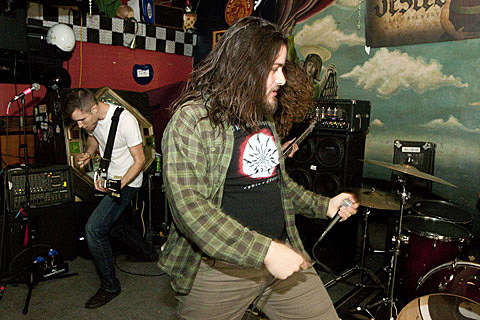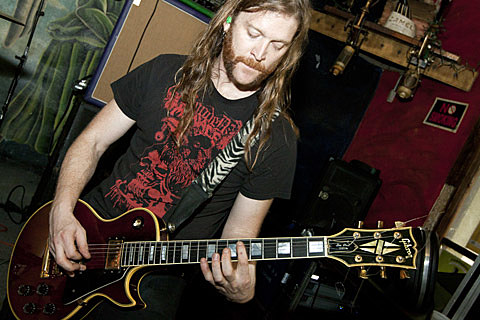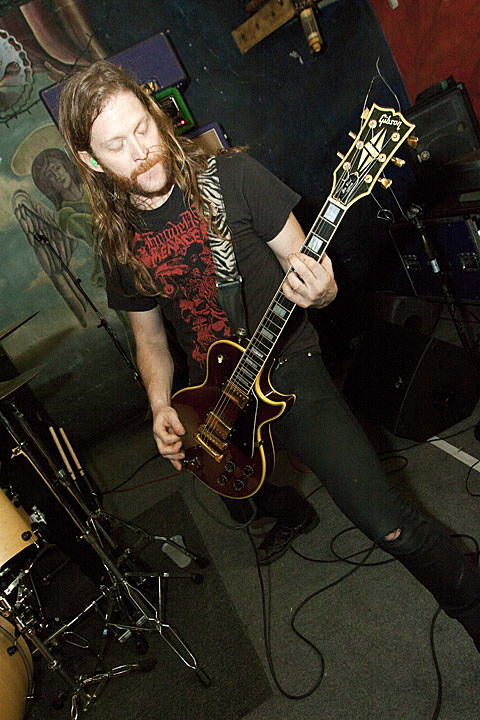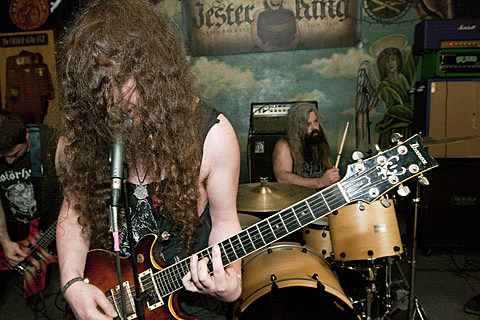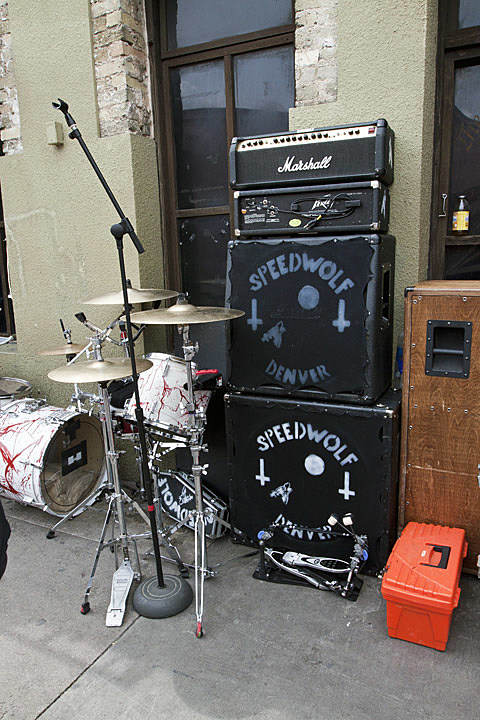 Bruce Lamont with Man's Gin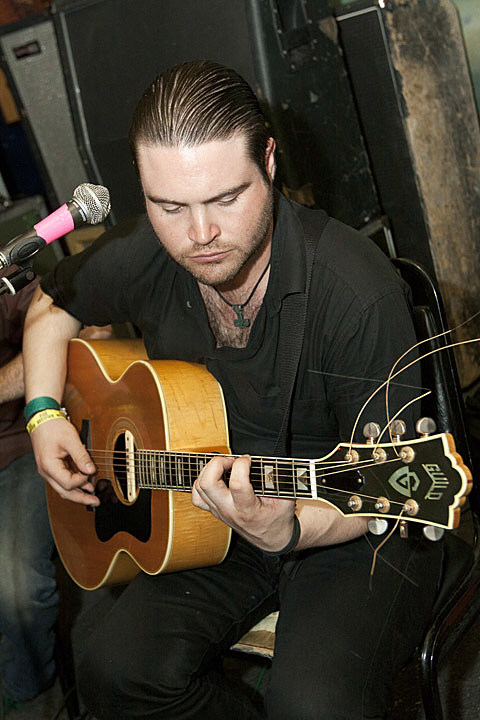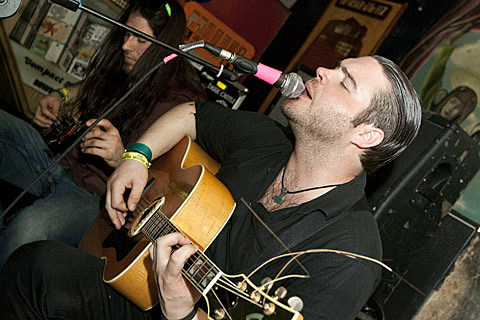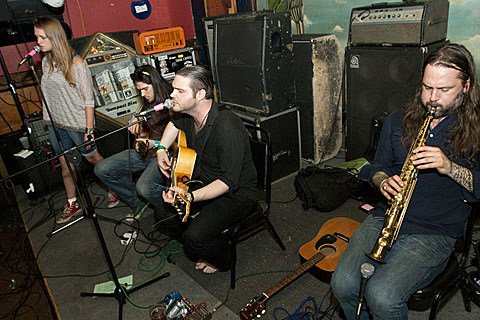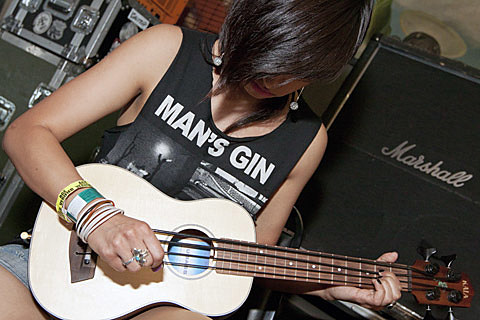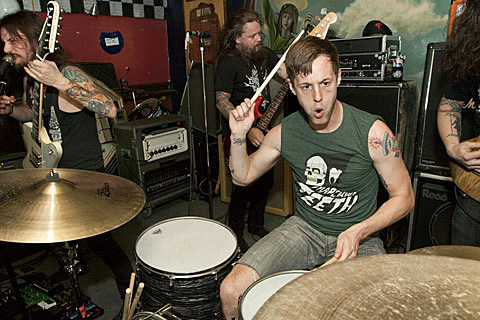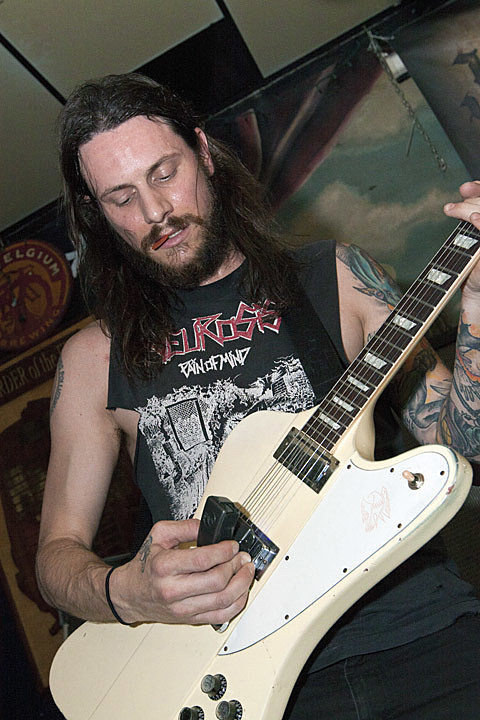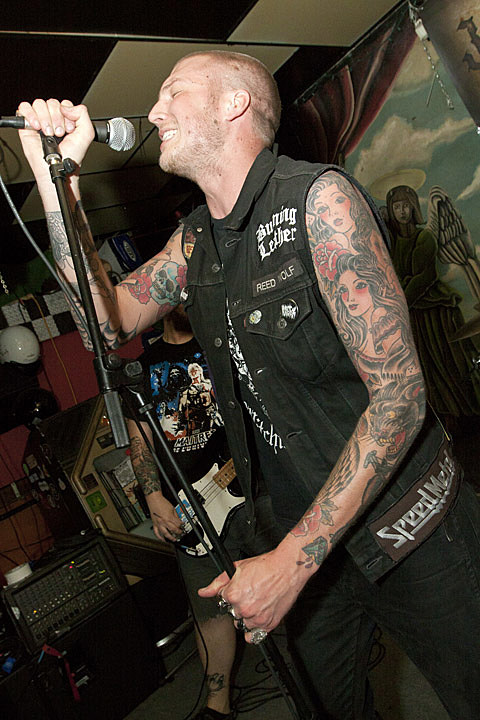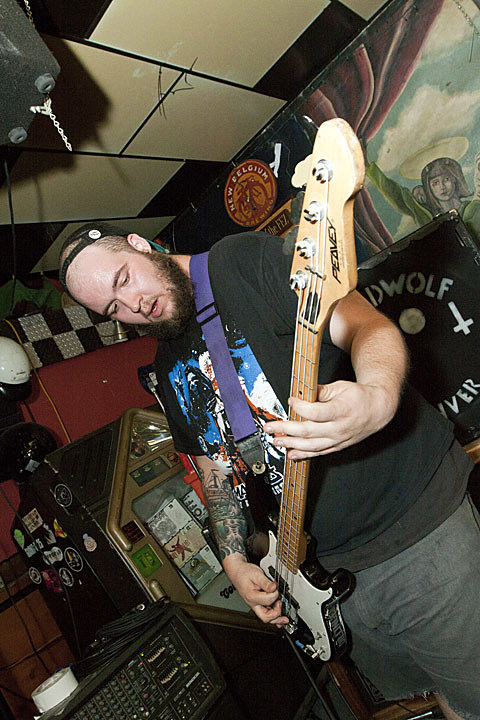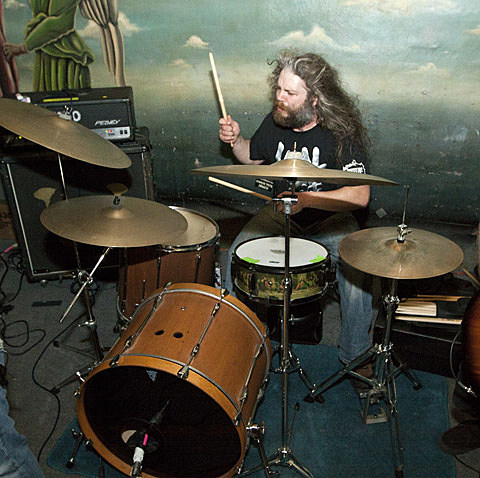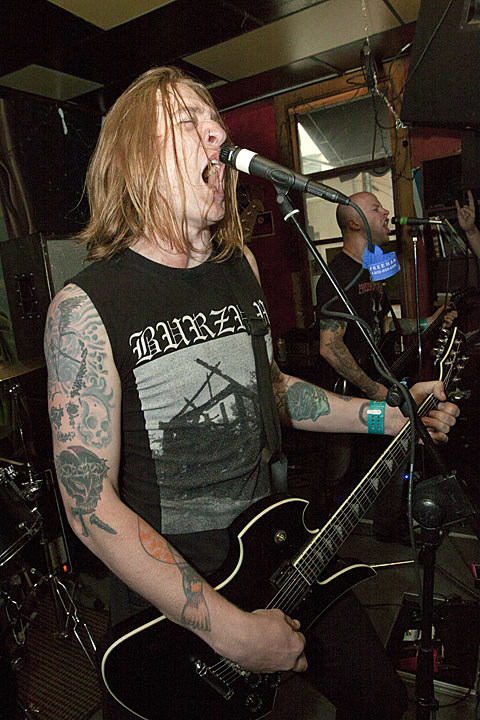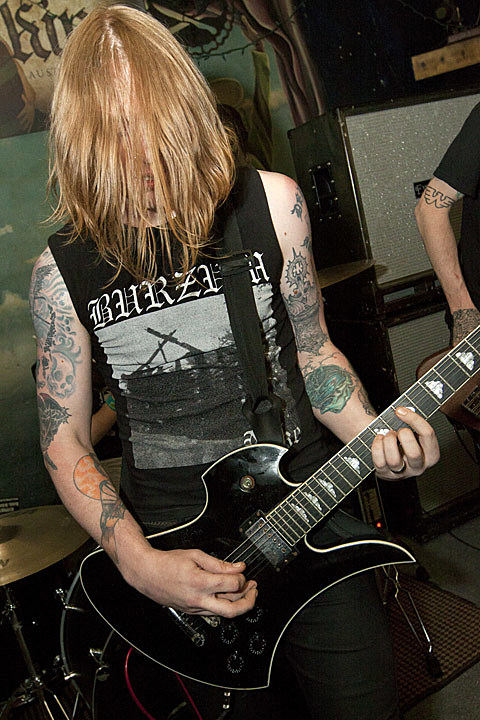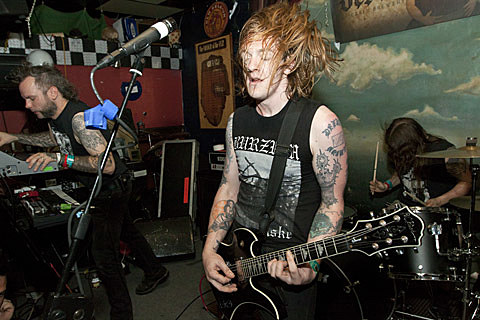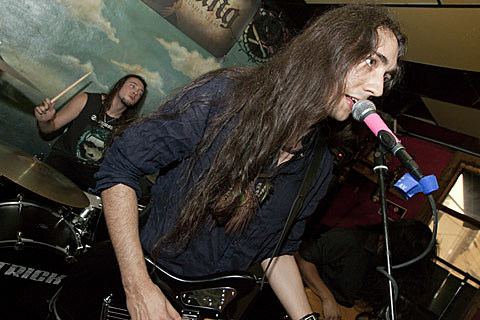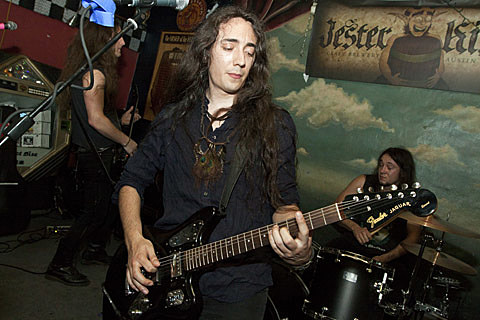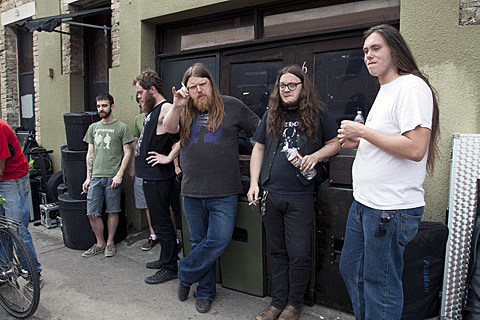 Alcest - Live in Austin TX 03/17/2012 (Full Set)