BrooklynVegan Emo's day party pics (SXSW 2010 – Torche, Withered, Salome, Dark Castle, Landmine Marathon, more)
Timothy S. Griffin
"Emo's Jr. is way too tiny to handle [Torche and] their enormous sludge, enormous hooks, enormous energy, enormous crowd." - Rolling Stone.com
Landmine Marathon (by Tim Griffin)

Trophy for busiest metal band goes to The Atlas Moth, who booked a whopping seven shows in Austin during SxSW. Their trek began with Emo's and a killer set from their new album A Glorified Piece Of New Sky. Jovial singer Steve was all smiles at the show, and the band's epic sound echoed throughout Emo's.
Philadelphia's Javelina followed The Atlas Moth with their positively pummeling sludge filth, keeping momentum going. Bands like Buzzoven, Eyehategod, and others come to mind when listening to this quartet, but their driving sound is decidedly more punk rock in it's gallop but just as "fuck you" in it's 'tude. A big thank you goes out to the band, who also went on to fill in for the broken Nebula at Red 7 on Saturday (3/20). They rule, and can't wait to see them again on Wednesday (3/25) at Cake Shop with Howl, Sea of Bones, and Flourishing.
Though the band spent a good hour circling Emo's, Dark Castle did manage to squeak into the venue and be only a touch late for their designated set time. Again the Florida duo impressed. Dark Castle's sound is positively mammoth, and through the large PA at Emo's they sounded bigger than ever.
Salome was similarly massive, and I felt fortunate to have the band booked for their only unofficial appearance at SXSW. With the band having issues unloading gear due to street closures and general parking malaise, it seemed like vehicular frustration bred more stage-side fury. The trio's sludge doom caused numerous screams of joy and lots of recitations of the word "amazing". Agreed, and I truly believe that Salome was one of the best bands at SXSW this year.
Grace Perry may have been given the dubious ranking of one of the "hottest chicks in metal" according to Revolver (even though I agree), but don't think that Landmine Marathon's success is attributable to anything but hard touring. This band's strength is in the live show, which was firing on all cylinders at Emo's and leading to circle pits, including one with Perry on vocals! Video of that is below.
Withered's icy blasts were the antithesis of Torche's pop bliss, but the band were as sinister and powerful. I caught them again at Mohawk later that night (pics coming). I was honestly worried about Withered and Dark Castle's lighting rigs, and their ability to translate on stage during the day time, but I forgot about the most important part of those bands: both have intense and kinetic live shows, whether with or without a fancy stage setup.
Torche closed out the room with an assist from a fill-in drummer in the absence of Rick Smith (who broke his hand while touring with his side project Shitstorm). Although Smith's theatrics were missed (you rarely ever see anyone standing and jumping down TOWARD the kit, save for Rob Shaffer of Dark Castle and a few others), the band played a well-executed set of bubblegum pop which contained one song from their upcoming split with Boris, and a ton of thundering but sugary classics. The band closed with my favorite Torche track ever, the sickeningly heavy "Tarpit Carnivore" from their killer In Return EP.
More pics and some videos from the show are below...


Kill The Client (by Tim Griffin)
Kill the Client (by Samantha Marble)
The Atlas Moth (by Samantha Marble)
Javelina (by Samantha Marble)
Dark Castle (by Brian Reilly)
Dark Castle (by Samantha Marble)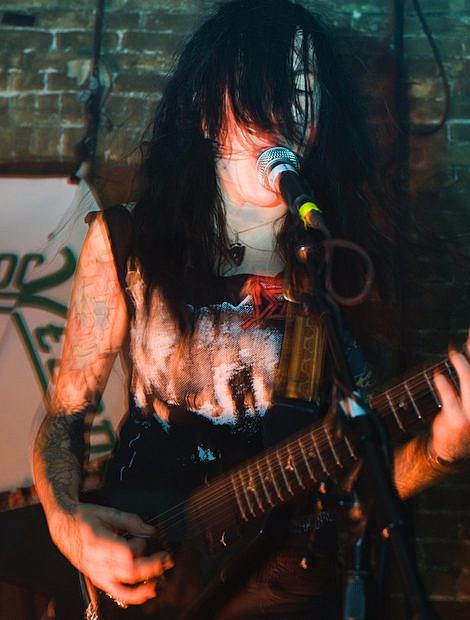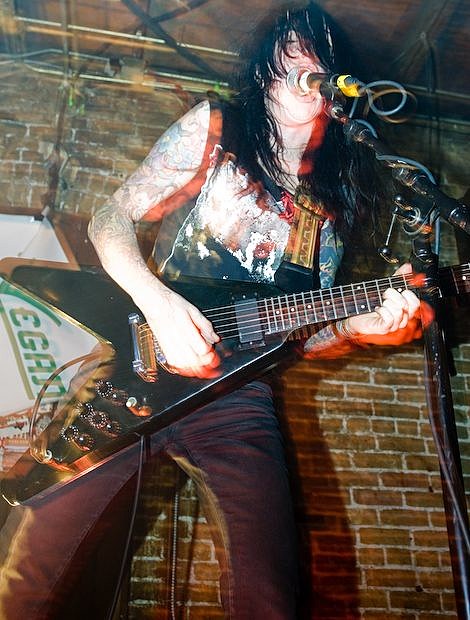 Salome (by Samantha Marble)
Landmine Marathon (by Tim Griffin)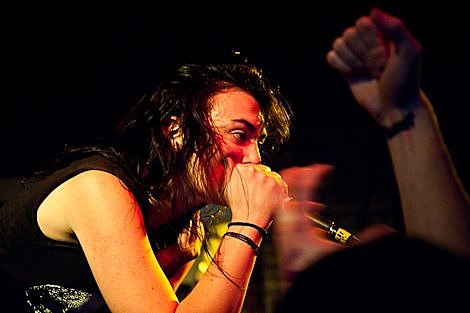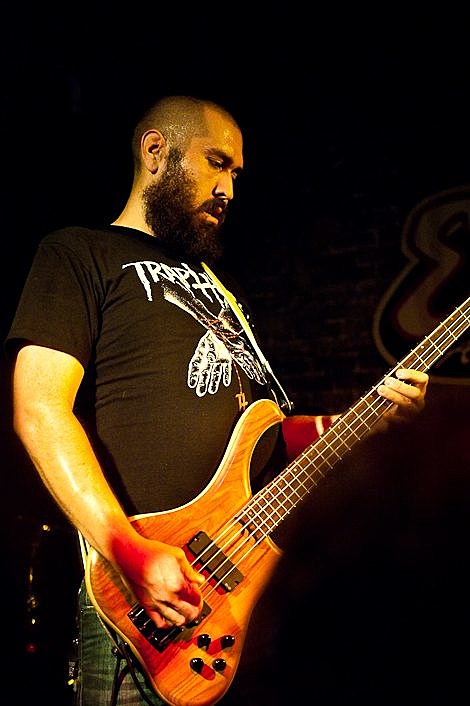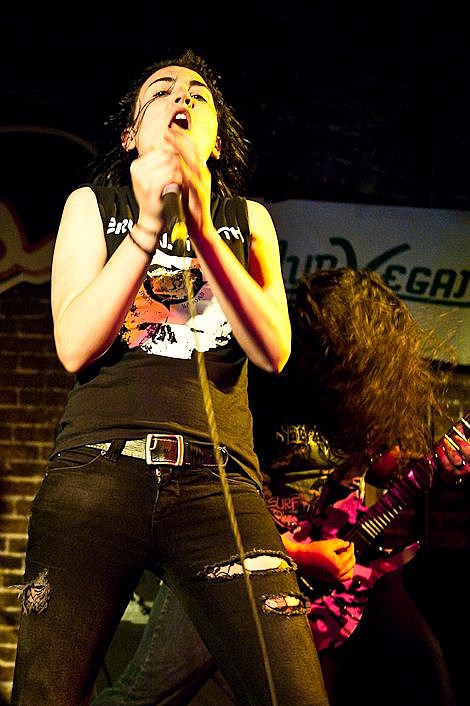 Withered (by Samantha Marble)
Torche (by Samantha Marble)
And pictures from the other room HERE.
Salome - Carving The Ether at SXSW 2010

Landmine Marathon performing at Emos at SXSW

Landmine Marathon - 'Crisscross Thoughts' @ SxSW