BrooklynVegan Friday day party lineup (Twin Peaks, Single Mothers, TWIABP, Protomartyr, King Gizzard, Wytches, free beer, free rum, free tattoos & more!)
Photo by PSquared
Tweens

It kicks off early at noon with a FREE KEG OF BELL'S BREWERY CRAFT BEER while it lasts (UPDATE: we'll have their very rare Sweet Potato Stout for free while it lasts!), and a set by Dilly Dally, the Toronto lo-fi rock band who only have a few tracks out, but they all sound very promising.
Dilly Dally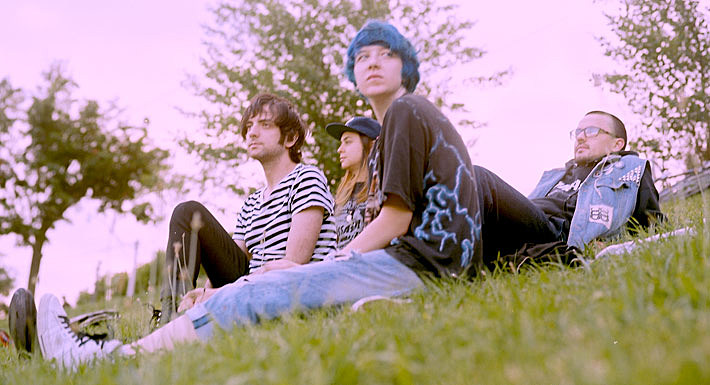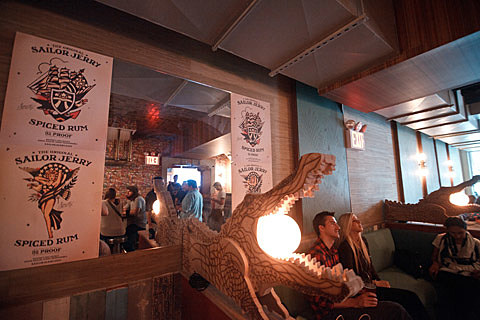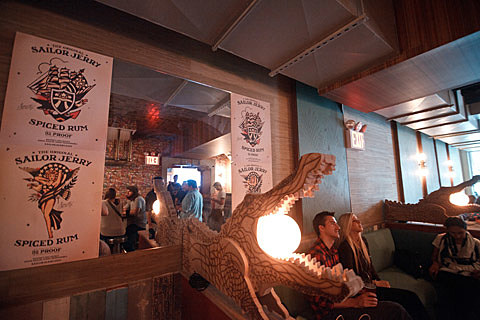 Noon is also when Matt Marcus of Three Kings Tattoo will start giving out free tattoos courtesy of Sailor Jerry Sign up at his table for the chance to win one and get inked right inside the front room of Baby's for free. (this year tattoo recipients will be picked by raffle instead of first come, first served like last year).
Then it's the UK's The Wytches who recently released their debut LP on Partisan which is a little psych and a little garage.
By the time the Wytches get off stage, we'll start handing out complimentary Sailor Jerry rum beverages while supplies last.
Complimentary Sailor Jerry will still be flowing and we'll have multiple varieties of Bell's on tap for you to try out.
Then the volume gets turned up for Canadian punks Single Mothers, who finally put out their debut LP after some delay this year, and Chicago's raucous Twin Peaks will wrap up the day on an equally loud note. Hopefully nobody rips down the ceiling this time!
Again, the show is totally free (no badge required). RSVP here. 21+ to enter.
King Gizzard (more by P Squared)

Listen to some of the Friday artists below...

--
Dilly Dally - "Next Gold"

Dilly Dally - "Alexander"