BrooklynVegan Friday day party lineup (Twin Peaks, Single Mothers, TWIABP, Protomartyr, King Gizzard, Wytches, free beer, free rum, free tattoos & more!)
Photo by PSquared
Tweens

As mentioned, BrooklynVegan is returning to Baby's All Right for our free day parties during CMJ on Friday (10/24) and Saturday (10/25).... like 4 days from right now. We already told you the Friday (10/24) party would have Protomartyr, and King Gizzard & the Lizard Wizard, and now we're thrilled to announce the full lineup:
FRIDAY, Oct 24 @ NOON @ Baby's --- FREE (RSVP)!
12:00 Dilly Dally <---- first u.s. show
12:45 The Wytches
1:30 Tweens
2:15 King Gizzard & The Lizard Wizard
3:15 Protomartyr
4:00 The World is a Beautiful Place & I am No Longer Afraid to Die
5:00 Single Mothers <----- only cmj show
5:45 Twin Peaks----->---->
It kicks off early at noon with a FREE KEG OF BELL'S BREWERY CRAFT BEER while it lasts (UPDATE: we'll have their very rare Sweet Potato Stout for free while it lasts!), and a set by Dilly Dally, the Toronto lo-fi rock band who only have a few tracks out, but they all sound very promising.
Dilly Dally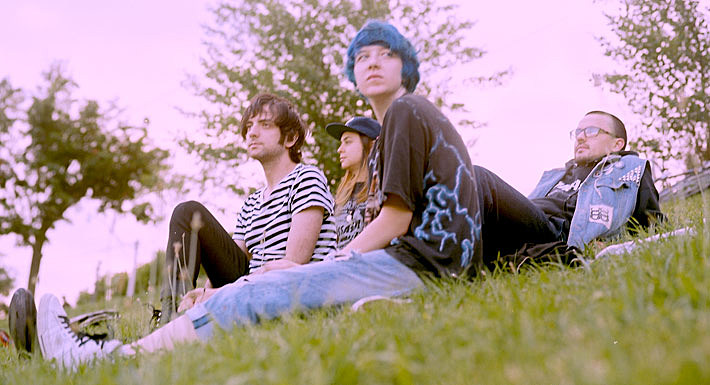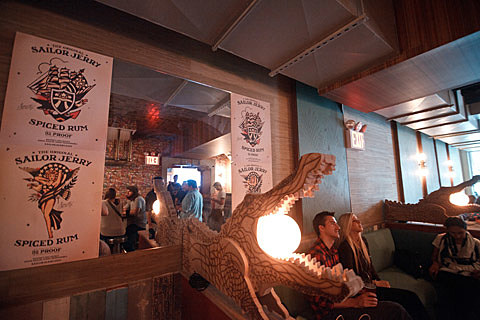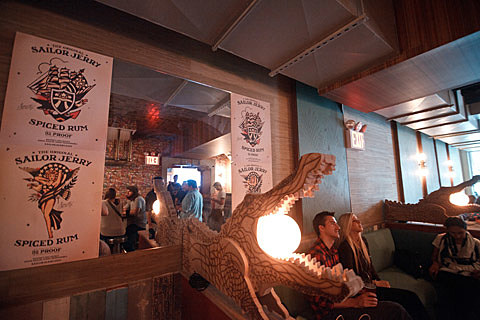 Noon is also when Matt Marcus of Three Kings Tattoo will start giving out free tattoos courtesy of Sailor Jerry Sign up at his table for the chance to win one and get inked right inside the front room of Baby's for free. (this year tattoo recipients will be picked by raffle instead of first come, first served like last year).
Then it's the UK's The Wytches who recently released their debut LP on Partisan which is a little psych and a little garage.
By the time the Wytches get off stage, we'll start handing out complimentary Sailor Jerry rum beverages while supplies last.
The always-fun Tweens, who were great at our SXSW party earlier this year, follow, and then it's the Australian psych maniacs King Gizzard & the Lizard Wizard who always bring the party.
Complimentary Sailor Jerry will still be flowing and we'll have multiple varieties of Bell's on tap for you to try out.
Then it's the sarcastic and smart post-punks Protomartyr, followed by lushly arranged emo band The World is a Beautiful Place & I am No Longer Afraid to Die.
Then the volume gets turned up for Canadian punks Single Mothers, who finally put out their debut LP after some delay this year, and Chicago's raucous Twin Peaks will wrap up the day on an equally loud note. Hopefully nobody rips down the ceiling this time!
Again, the show is totally free (no badge required). RSVP here. 21+ to enter.
King Gizzard (more by P Squared)

Stay tuned for the Saturday day lineup (so far we've announced Bo Ningen), also stick around for our official showcase at Baby's on Saturday night.
Listen to some of the Friday artists below...

--
Dilly Dally - "Next Gold"

Dilly Dally - "Alexander"

flyer by Kevin Showkat