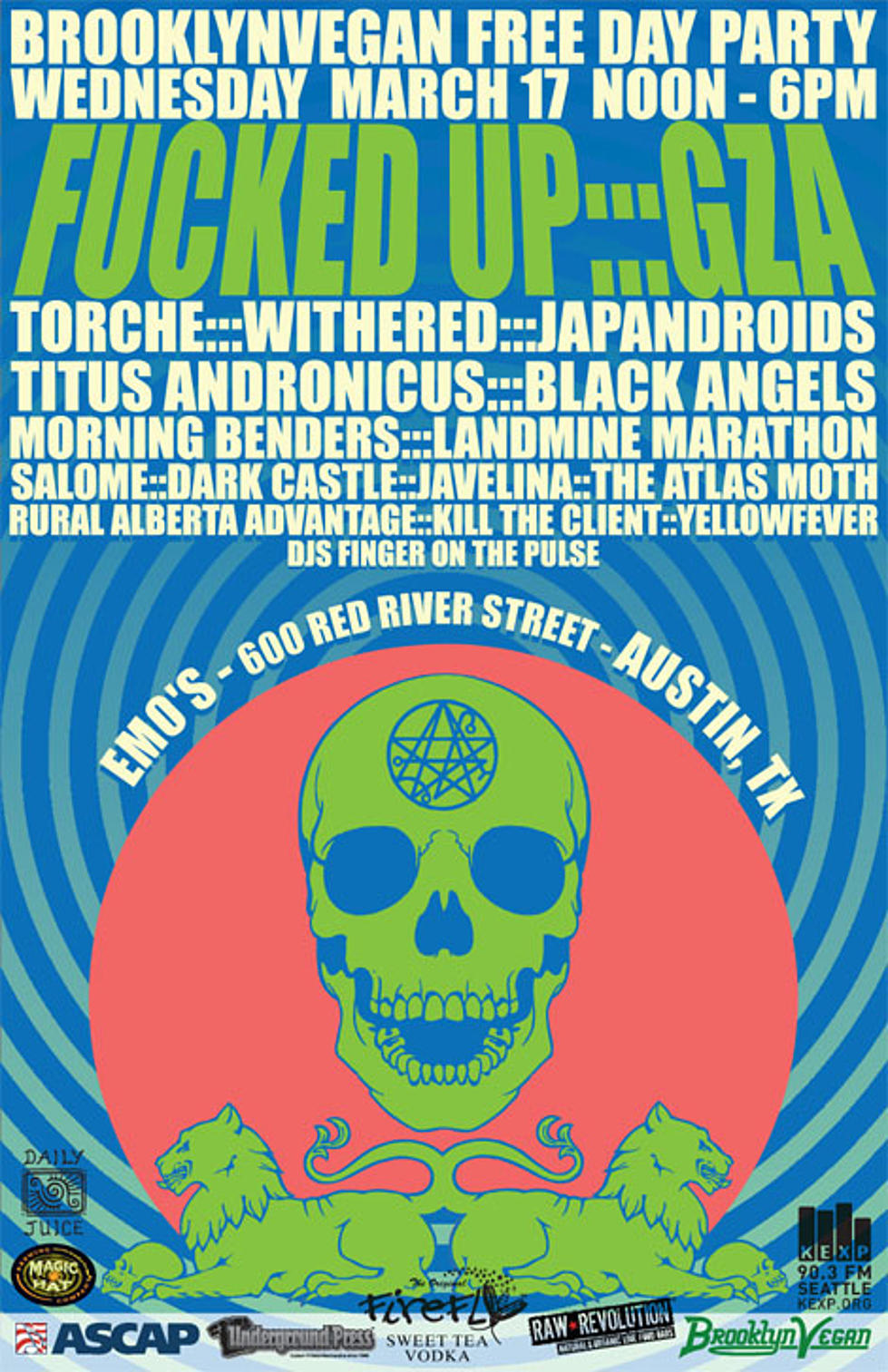 BrooklynVegan presents a day party @ Emo's (Fucked Up, GZA, Black Angels, Torche, TRAA, Withered & much more)
As previously mentioned, we've lost our minds and are doing seven shows in Austin during SXSW this year. The first of those parties kicks off at Emo's at noon on Wednesday, March 17th, 2010 (doors @ 11:30am) on two 100% FREE stages:
Thanks Zach Jaeger for the sweet flyer.
It should be a wild first day in Austin and needless to say, we're very excited for this one. And did we mention this was all free? No RSVP. No Badges. Just stop by. Get there early if you want a free vegan breakfast taco. Stay around if you want even more catering by Daily Juice. Drink for free from our 10 kegs of Magic Hat beer and the many bottles of Firefly Sweet Tea Vodka that we'll be pouring. Then after the show, if you're still hungry (and standing), get dinner quickly and head over to the official BrooklynVegan SXSW showcase at Club DeVille right down the block (Dawes go on at 8, Serena Maneesh finish things off at 1am). Then get some rest because you've got 19 more bands to catch on Thursday afternoon at Spider House.
GZA's "Liquid Swords" video below...


--
follow @bvSXSW on Twitter for all things SXSW.