pics & video from the BV/Power of The Riff Deathmatch party at Scoot Inn (part 2)
Trash Talk @ Scoot Inn, Austin, TX

The BrooklynVegan/Power of The Riff day show took over two stages at Scoot Inn on 3/16, and one day of the multi-day Converse/Thrasher Deathmatch at the venue. With a ticket price tag of free and a stacked lineup that included High On Fire, Trash Talk, Off!, Ceremony, Deafheaven, Black Cobra, Full of Hell, Dead In The Dirt, Code Orange Kids, Heartless, and Balaclava, its understandable that there was a line around the block for most of the amazing day.
We already posted one set of photos from the show at BV Austin, including shots of Heartless, Ceremony, Balaclava, Full of Hell, and Code Orange Kids. Here are some pictures & video of High on Fire, and Off!, and more of Balaclava, Trash Talk, and Ceremony. Photos of Dead In The Dirt, Deafheaven, Black Cobra, and others are on the way. More below...

--
Dead in the Dirt SXSW Full Set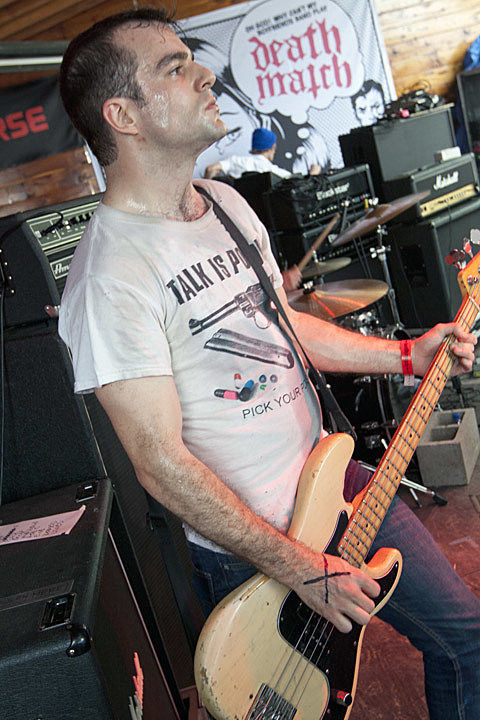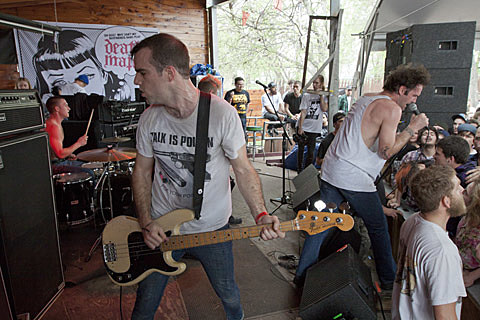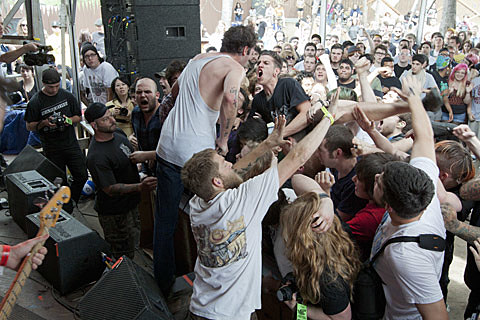 Full of Hell SXSW full set

OFF! live at Scoot Inn SXSW 2012

Black Cobra at Thrasher Death Match 2012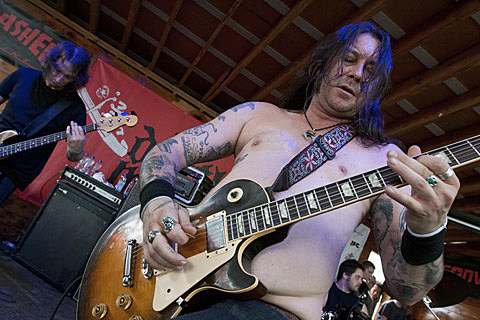 Thanks to every band that busted their ass to get to travel from places near and far, our partners in crime Power of The Riff, Thrasher and Converse, but most of all each and every person who came to the show.