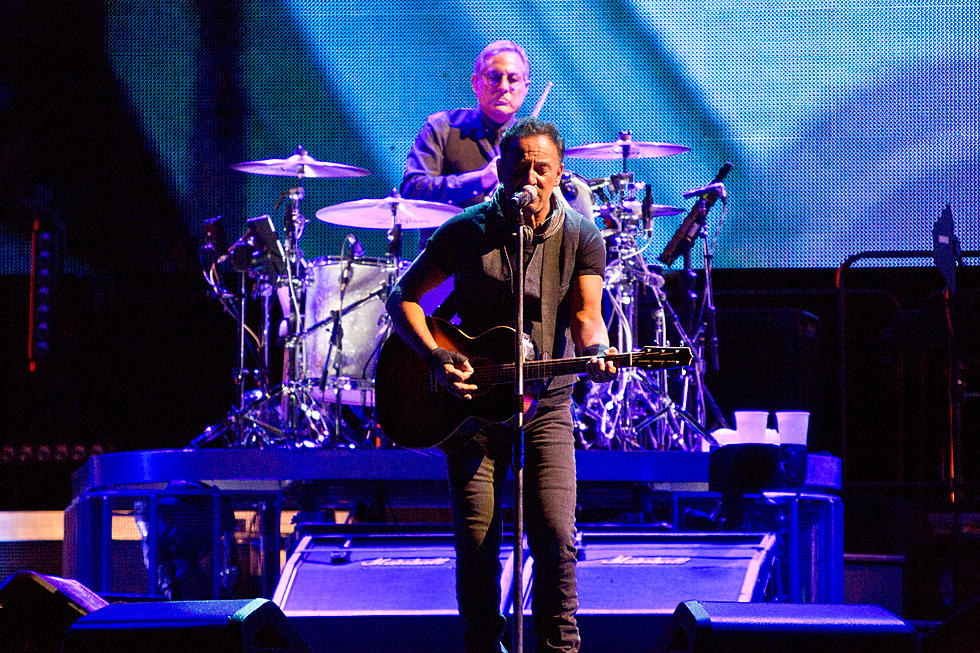 Bruce Springsteen, Jon Stewart, SZA, Chris Rock & more appearing on NJ benefit livestream
Bruce Springsteen at MetLife Stadium in 2016 (more by Greg Cristman)
Bruce Springsteen announced that he'll appear on "Jersey 4 Jersey," a charity broadcast benefiting the New Jersey Pandemic Relief Fund. It streams on Wednesday, April 22 at 7 PM ET on Apple Music and AppleTV apps, E Street Radio on SiriusXM (which is free to try for another month), WABC Channel 7, WPVI 6ABC, WPIX, News12, NJTV and on radio stations including 1010 WINS, WCBS 880, CBS-FM, WFAN, New York's Country 94.7, Alt 92.3, and Q104.3. Bruce appeared on Good Morning American Tuesday morning (4/14) to share the news, as Rolling Stone points out:
Jon Stewart, SZA, Chris Rock, Chelsea Handler, Tony Bennett, Bon Jovi, Danny DeVito, Whoopi Goldberg, Halsey, Saquon Barkley, Charlie Puth, Kelly Ripa and more are also set to appear on the benefit show, which is being produced by Joel Gallen (who also produced March's iHeart Living Room Concert for America with Billie Eilish, Billie Joe Armstrong and others).
Last week Bruce did a SiriusXM DJ set of "songs that kind of work with the times that we're living through."