Burger A-Go-Go fest in pics (Best Coast, The Muffs, Dum Dum Girls, Shannon & the Clams, Coathangers, La Sera & more)
photos by Debi Del Grande
The Muffs / Best Coast / La Sera

Song by song, band by band they came. Peach Kelli Pop, the catchy, girl-group suggestive punk band fronted by Allie Hanlon, delivered verse-chorus-verse songs about love and heartbreak. The primal Coathangers, from Atlanta, offered a more menacing set, highlighting tracks from their new album, "Suck My Shirt." Featuring swapped vocals from Julia Kugel (a.k.a. Crook Kid Coathanger) and drummer Stephanie Luke (Rusty Coathanger), the band delivered the most dangerous and aggressive set of the night -- and one of the best.
Scene figureheads the Muffs, led by rocket-fueled singer-guitarist Kim Shattuck, recently reconvened to release a new album on Burger, and the band performed selections of it and its much-loved '90s back catalog to fans who knew every word, and younger others first hearing the bridge that connects older acts with new headliners like the Dum Dum Girls and Best Coast. - [LA Times]
Burger Records presented Burger A-Go-Go on Saturday (8/2) at The Observatory in Santa Ana, CA featuring an all-girl-group (or at least female-fronted) lineup, including Best Coast, Dum Dum Girls, The Muffs, Shannon & the Clams, La Sera, The Coathangers, Peach Kelli Pop, Death Valley Girls, and a whole lot more. Pictures from Burger A-Go-Go are in this post.
For those of us who don't live in the OC, you can get a taste of Burger's spirit on the upcoming Burger Caravan of Stars tour, featuring The Coathangers, Cherry Glazerr (who was in NYC this past weekend), together PANGEA and more. The NYC stop at Bowery Ballroom is October 30 and tickets are still available. Shannon & the Clams will be here soon too.
More pics from Burger A-Go-Go below...

---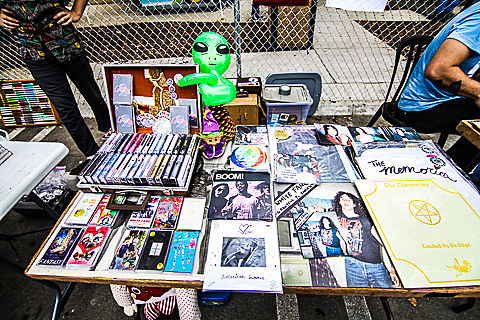 Dead Pansies
Death Valley Girls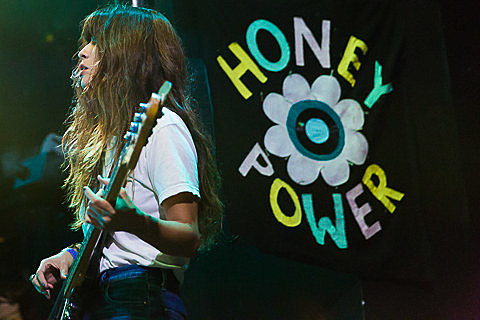 Sex Stains
Kim House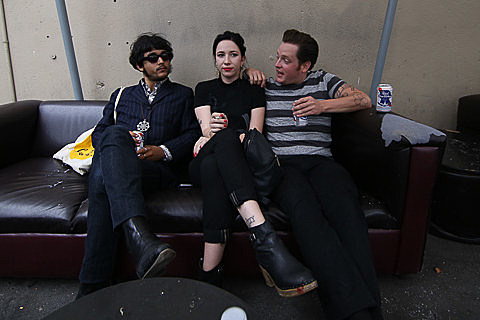 Summer Twins
Penny Machine
Teenage Burritos
Cheryll
The Muffs
Peach Kelli Pop
Bombon
La Sera
Colleen Green
Bleached
The Coathangers
Shannon and the Clams
Dum Dum Girls
Best Coast