Butch Walker wrote a book, jams w/ Brett Hinds of Mastodon (video), and…. Pink in Brooklyn (pics from MHOW)
Butch Walkter in Brooklyn

"Well, I left the town of sinners, redneck priests and meth lab stalls
To find myself a few more just like me
The option's pretty skinny and the order's pretty tall
To swim the hippest waters in the sea

Somewhere in the sticky city, driving back and forth
I found myself a squat in Williamsburg
Nobody seemed the same sincerely this could be a curse
But everyone's the same with different shirts"
Former Marvelous 3 lead singer Butch Walker peformed at Music Hall of Williamsburg last month (10/25), "3 Kids in Brooklyn" included (the song quoted above)., in support of his recent album The Spade. Butch is known for his many pop star connections, so I guess it wasn't a complete surprise that Pink showed up and did a duet with him at his Williamsburg show (like she has done in the past). Not as cool as Mastodon's Brent Hinds jamming with him on 10/7 in Atlanta, but much crazier considering the size and location of the venue and the size of the special guest's fame. Videos of both are below.
Members of Butch's backing band, the Black Widows, opened the Brooklyn show, as did Shovels and Rope (who have shared bills with Jason Isbell and the Felice Brothers in NYC over the past year). Pictures of the whole Brooklyn show are in this post.
Pictures, videos, and Butch's WNYC interview, below...


Butch joined them during their set...
Butch Walker and the Black Widows (note: members of the Black Widows played before Shovels and Rope as short openers)
Pink joined Butch Walker during "Here Comes the Heartache"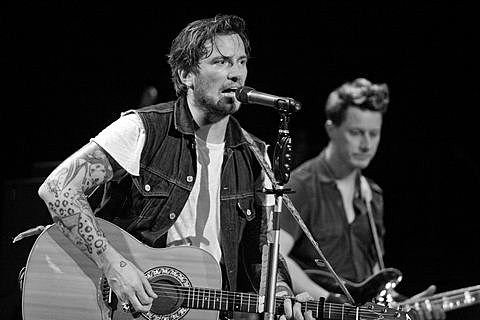 Butch Walker LIVE "Here Comes The Heartache" w/ Pink Music Hall Of Williamsburg

Butch Walker and The Black Widows/Brent Hinds-Sucker Punch