Butthole Surfers played opening night @ Emo's East (pics)
Timothy S. Griffin
photos by Tim Griffin
Butthole Surfers @ Emo's East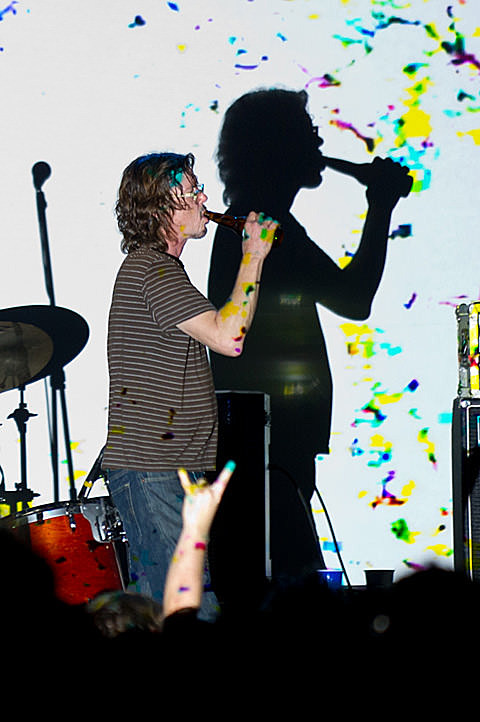 Less than one week before the final show ever at Emo's Outside, Emo's introduced a new Austin venue to the world...
"For those completely in the dark about the new venue, it is appropriately and bluntly titled Emo's East, because it is located east of downtown on E. Riverside Drive at the site of another iconic, but closed, Austin club, the Back Room.

Emo's East is technically a $2 million renovation of the now deceased metal club. However, there are very few recognizable remnants of Back Room at the new venue. This is not a bad thing by any means, but calling it a "renovation" is a bit of a stretch. The outside of the club is basic and modern looking (the club was designed by Michael Hsu, architect of Uchi) with a brightly lit Emo's sign that distinguishes the venue from the landscape of pawn shops, taco stands, and fast food establishments that line East Riverside.

There are an ample amount of parking spaces (around 600 from what I hear), but they are scattered between the street, the venue, and at least two other random parking lots, making parking pretty tricky. This show was sold out, so maybe I am being unfair. Parking may be a little chaotic, but it is nowhere near the pain of trying to find a spot for a show downtown." [The Horn]
Pictures from the first show which happened on 9/11 with Bodytronix, 400 Blows & Butthole Surfers are in this post. They continue below...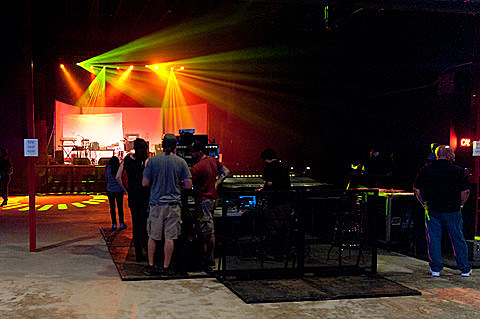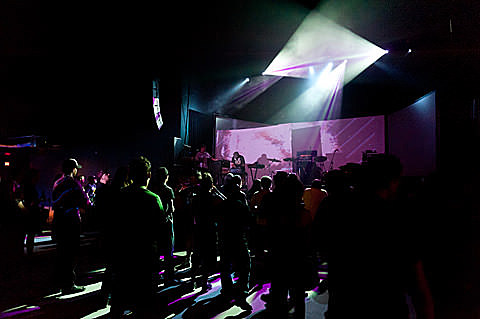 Bodytronix
400 Blows
Butthole Surfers