BV & Converse day party in pics & video – part 2 (Jamie Lidell, Big Freedia, Ted Leo, Titus Andronicus, Wild Nothing, more)
photos bt Chris La Putt
Ted Leo / Big Freedia

Thanks again to everyone for an amazing extended CMJ 2010 weekend that started Thursday night at Music Hall of Williamsburg, continued Friday afternoon at Public Assembly followed by a loft party followed by the free Converse-presented show at Public Assembly on Saturday afternoon, 10/23 (the subject of this post), and which ended on a high, and heavy, note at Union Pool later that night.
Thanks again to Converse who just opened a big store in SoHo, and to our sponsors V-Spot (go eat there for a great vegan meal in Park Slope), Firefly Vodka + Bourbon, Magic Hat, and Raw Revolution.
This second set of pictures from the event continues below...


Morning Teleportation
Ted Leo
Dale Earnhardt Jr. Jr.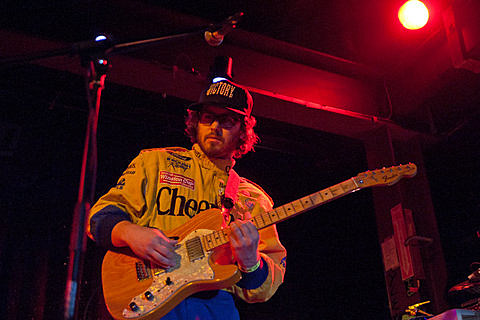 Wild Nothing
Titus Andronicus
Big Freedia
Jamie Lidell