BV Friday day party in pics & video – part 2 (Times New Viking, Shrag, Lower Dens, Phantom Band, Luyas, Corndawg & more)
"At Brooklyn Vegan showcase. Free booze & food. Sick line-up. Ty segall, times new Viking, Dom, lower dens, asobi seksi, devotchka, etc. #cmj" - death & taxes
"Packed at publc assembly but there's still some room...
Shrag are on at 3:15..." - Bill Pearis
"Almost forgot about Shrag, what a find! fun band!" - Ryan Muir
Ty Segall

"The large number of bands at the BV party was split between Public Assembly's two stages, with sets overlapping. With free Magic Hat Number Nine (somehow apricot-flavored beer seemed like a suitable substitute for breakfast), both sides of the club were filling rapidly. So while I caught a minute or two of Lower Dens' vespered melodies, I wasn't about to miss Times New Viking . The Columbus trio recently wrapped up work on a new record (due out on [a label] sometime in the near future) and this was to be the first time I would hear the new stuff. Though the band was by their own admission still tired from the night before, their set didn't show it, with the buoyancy of songs like "Skull Versus Wizard" and "Teenage Lust!" undiminished. The new tracks, which showed the most prominent melodies TNV has composed yet, fit in alongside the older cuts. Though I've now lost count of how many times I've seen the band, I'm always struck by how they remain too anxious to stay in one sonic realm for long, their quick succession of albums marked by continual revision." [ Limewire]
This is part two of our coverage of our own Friday day party that took place at Public Assembly on Friday, 10/22/10. Any bands that were missed in the other post, are definitely in this post. Some are in both.
Did you miss the Phantom Band at this show or one of the other few CMJ shows they played? Well, don't miss them this week when they return as part of their tour with Frightened Rabbit (at Terminal 5 on Saturday they're on first of three before Plants and Animals).
More pictures and some more videos from Public Assembly, below...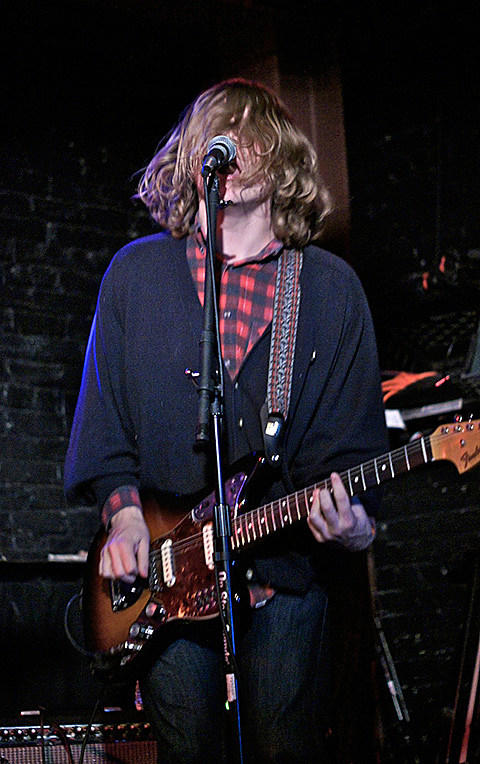 More pictures and videos from this show HERE.
Asobi Seksu "Thursday" @ Public Assembly 10/22/10

Times New Viking - Fuck her Tears

TNV- Don't go to Liverpool