BV Holiday Party pics: Twin Sister, Widowspeak & Ava Luna (part 1)
photos by Amanda Hatfield
"Thank you The Bowery Presents, Brooklyn Vegan , Twin Sister, WIDOWSPEAK for an amazing night full of holiday cheer and Mexican beer. NYC is the best town in the whole land" - Ava Luna
"So, so happy to see Widowspeak tonight. They are a real dream." - Jaime Chu
Twin Sister @ Bowery Ballroom

"The five-piece specializes in a mellow style of spaced-out disco, the likes of which might be at home on an easy-listening station--on Mars. Equal parts soothing, chilling, ethereal and danceable, the music contains a unique otherworldly quality, largely due to singer Andrea Estella's singular voice, which ranges from smooth and velvety to a high-pitched coo." [House List]
Twin Sister headlined our third holiday party in a week, at Bowery Ballroom on Saturday (12/17) with Widowspeak and Ava Luna. The sold out Saturday night show was night after we hosted Fucked Up and others at Brooklyn Bazaar and four days after the Anna Calvi show at Music Hall of Williamsburg. Like at Music Hall, we hosted a charity raffle for Toys for Tots. Congrats to all the winners, and thanks to all who donated!
We posted a bit about Widowspeak's set already. And The Girl Rag Doll said:

"Soooo good! The both fo them! I only heard about Widowspeak when I heard they were playing with Twin Sister, but I have been listening to them non stop ever since. And they are from Brooklyn, so even better! Twin Sister was amazing as always, Andrea even gave a little birthday shout out to me :)"
Happy Birthday Emily! More pictures and videos from the whole show HERE, and below...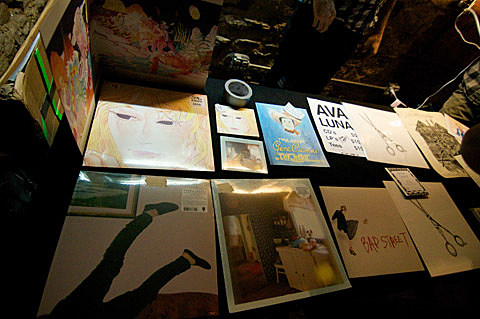 Ava Luna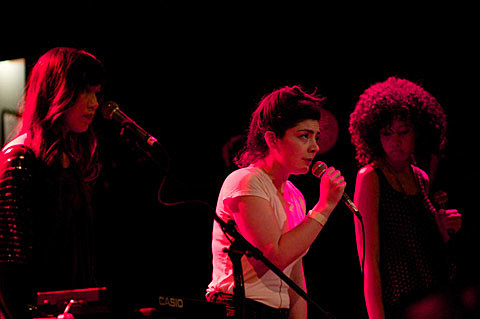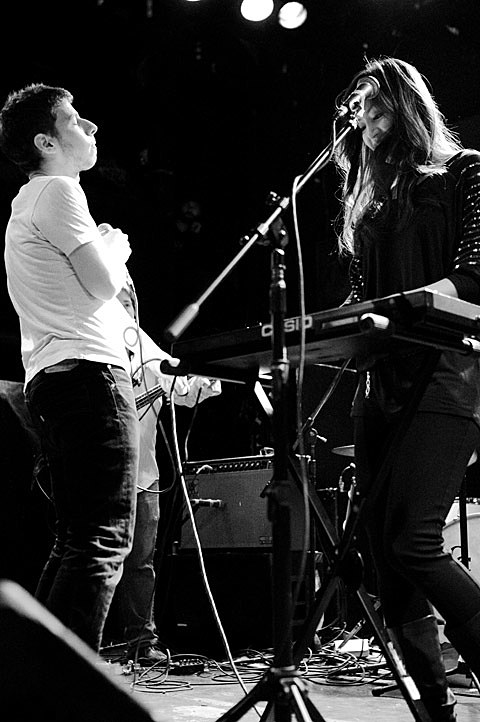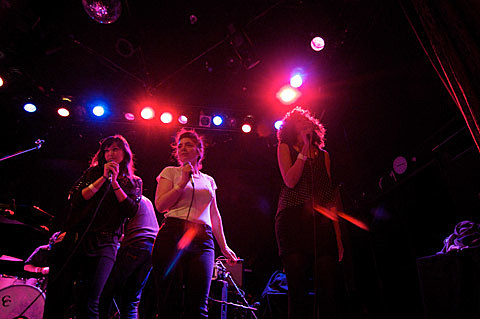 Widowspeak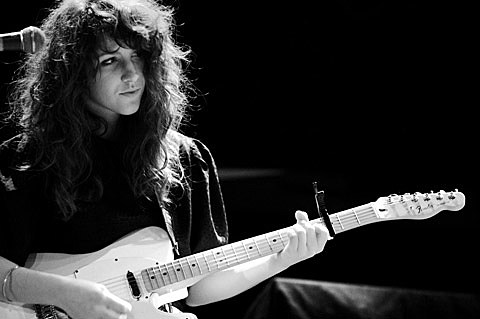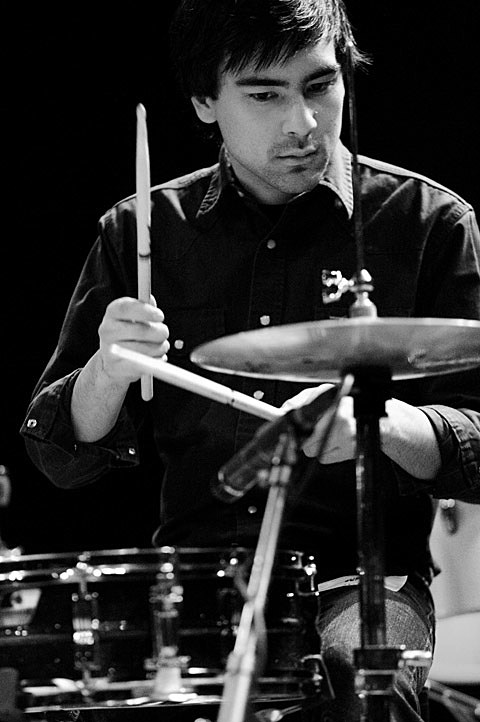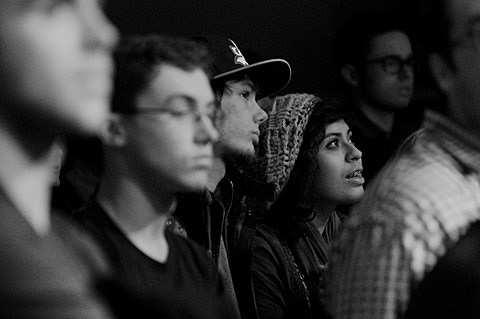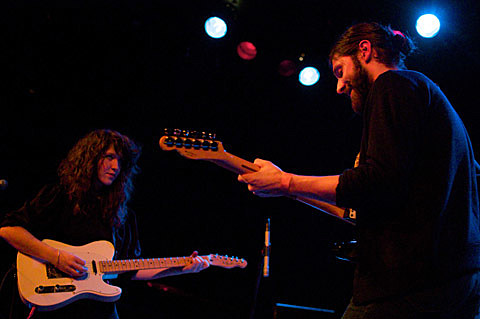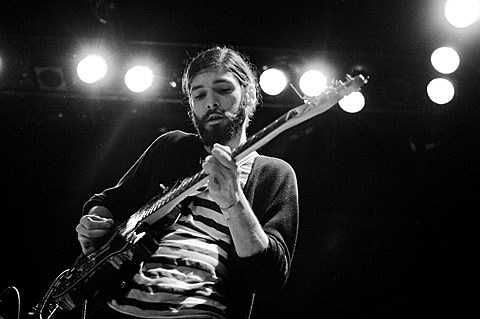 Twin Sister
Twin Sister - "Lady Daydream" at Bowery Ballroom 12/17/11

Twin Sister -"Bad Street" at Bowery Ballroom 12/17/11