BV Presents a FREE not-CMJ day party @ Public Assembly Saturday (lineup) ——– free music, free drinks & more (Miguel, Caveman, Hundred Waters, eXquire, more)
We're at Public Assembly in Brooklyn all day Friday (10/19) and Saturday (10/20). Here's what Saturday looks like...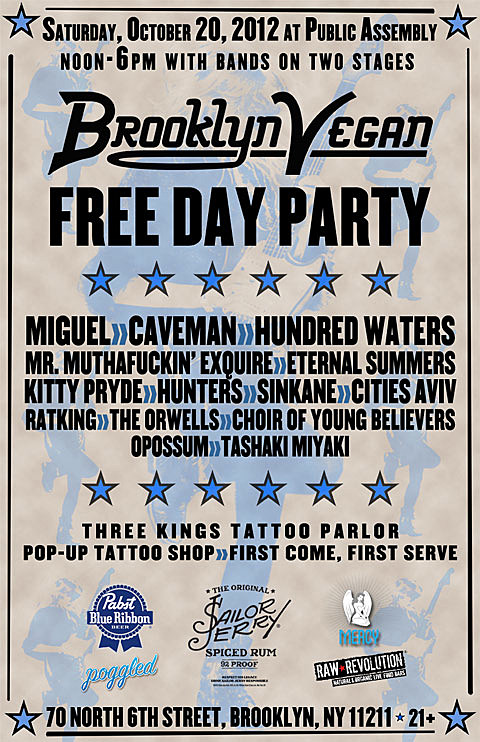 BrooklynVegan SATURDAY DAY PARTY - 10/20/2012
Like Friday, show up early for complimentary drinks courtesy of Sailor Jerry Rum and complimentary beer courtesy of PBR. you can also grab a free hangover prevention beverage courtesy of Mercy, and stay energized with free Raw Revolution organic live food bars.
Pop up tattoo shop flyer and some videos below...

--