BV Thursday Day Party @ KF in pics (Main Attrakionz, We Were Promised Jetpacks ,Yellow Ostrich, Still Corners & more)
Yellow Ostrich @ Knitting Factory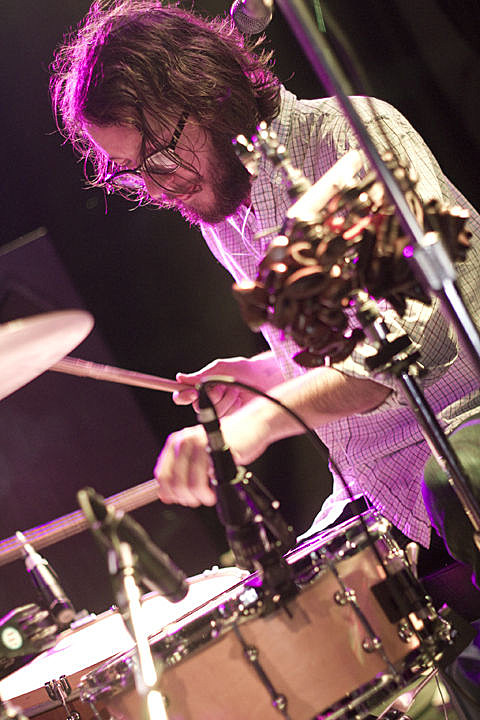 As far as BrooklynVegan shows were concerned, we started out this year's CMJ in a lowkey manner with a free Thursday day show at Knitting Factory in Brooklyn. We Were Promised Jetpacks, announced that same day, headlined the show that began with a set by Yellow Ostrich at 12:30pm.
Though they didn't play acoustic like they did the night before at the FatCat CMJ showcase at Mercury Lounge, WWPJ mixed it up by performing as a three-piece since one of their members wasn't in town yet. Expect a four-piece at Webster Hall and other dates of their tour. Austin's Hundred Visions played their 2pm set despite their 15 passenger van being stolen from its parking spot in Williamsburg the night before. Luckily most of their gear was not in it at the time.
The whole day looked like this:
Thanks everyone who stopped by. Here are some pictures. More below...


We Were Promised Jetpacks