Camera Obscura played Music Hall of Williamsburg w/ Papercuts (pics & setlist), releasing holiday single (stream)
Dominick Mastrangelo
A small group huddled around Kenny McKeeve and Gavin Dunbar not long after Camera Obscura's sold-out show at the Music Hall of Williamsburg on Sunday night (11/22). One globe-trotting fan from Toronto had recently seen and met the band in Barcelona and Glasgow on their recent tour across Europe prompting McKeeve to quip, "You've clocked a lot of miles, haven't you?"
Yet, the same could be said for Camera Obscura. It's hard to think of 2009 as a breakthrough year for a band that's been around in some form since 1996 with several critically-hailed records under its belt. But that's precisely what it was. They produced one of the finest records in 2009 - My Maudlin Career (4AD) - crossing the globe almost non-stop in support. They sold out four shows in New York City in venues of various sizes, made their US late-night television debut (video below), turned out three smartly done videos and still have more touring lined up at the start of next year.
The band showed no effects of their exhaustive schedule on Sunday. And there were several stretches where leadsinger Tracyanne Campbell could have not sung at all such was the crowd's voice on several of the songs, most notably, "French Navy". "Good singing," said Campbell after the song.
The crowd, which spanned from scenesters to indie pop kids and beyond, shook off pretensions and danced to all the upbeat numbers like "Honey In The Sun" and "Let's Get Out of This Country" while couples swayed and held onto each other during slower songs like "James" and "Pen and Notebook." It was timeless pop executed in winning fashion by a band performing at the top of their game.
On December 8th...
...they will be releasing a holiday single [via 4AD]! 'The Blizzard' will be available as a 7" & digital single with the album track 'Swans' as the b-side. 'The Blizzard' is a pretty dour song as far as "holiday" tunes are concerned. It was written by country artist Jim Reeves and is about a gentleman trying to get home to a gal named Mary Anne. He's riding a lame pony in a blizzard, and, well - it doesn't have a happy ending. He ends up just 100 yards short - ie: freezing to death before he gets there.
That's the cover art there to the right. Listen to "The Blizzard" in a YouTube below.
Papercuts is on tour with the band until December 3rd and opened this Brooklyn show. More pictures, the CO setlist, and all dates, below...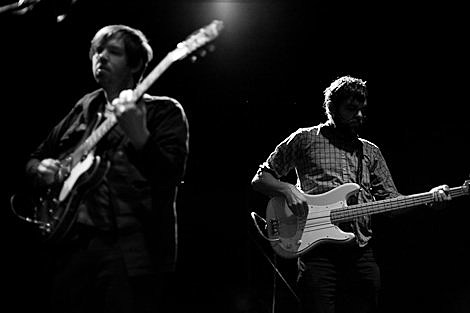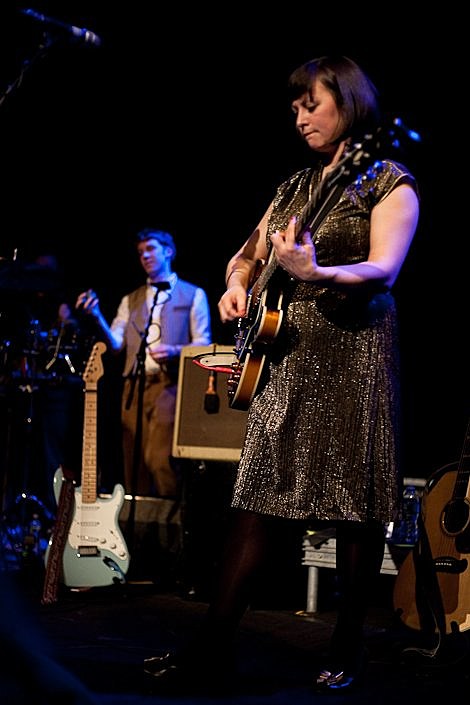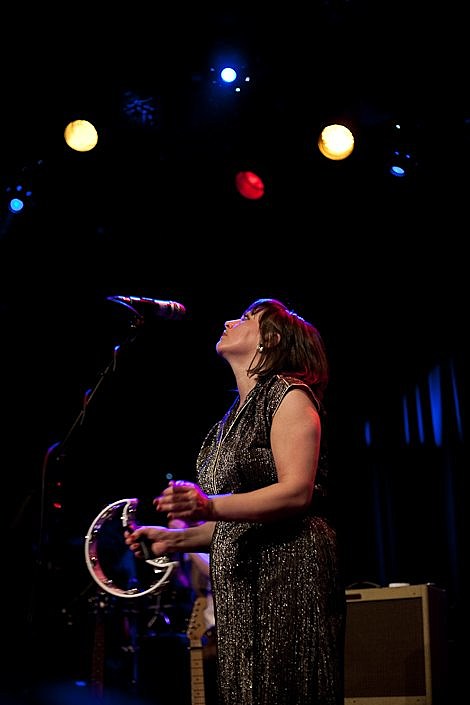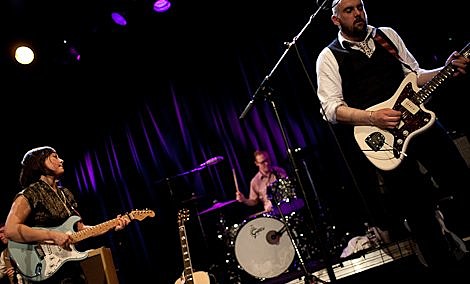 Craig Ferguson 6/15/09 Late Late Show Camera Obscura

Camera Obscura - The Blizzard

Camera Obscura - 2009/2010 Tour Dates
Nov 25 - The German House Rochester
Nov 26 - Phoenix Toronto, ON
Nov 27 - Crofoot Ballroom Pontiac, MI
Nov 28 - Turnerhall Ballroom Milwaukee, WI
Nov 30 - Bluebird Nightclub Bloomington, IN
Dec 1 - Off Broadway St Louis, MO
Dec 2 - The Lyric Oxford Oxford, MS
Dec 3 - 40 Watt Club Athens, GA
Jan 18 - Monte Cristo Room Auckland
Jan 19 - San Francisco Bathhouse wellington
Jan 21 - Beck's Festival Bar, Sydney Festival Sydney
Jan 22 - The Zoo Brisbane
Jan 23 - Corner Hotel Melbourne
Jan 25 - Th Amplifier Perth