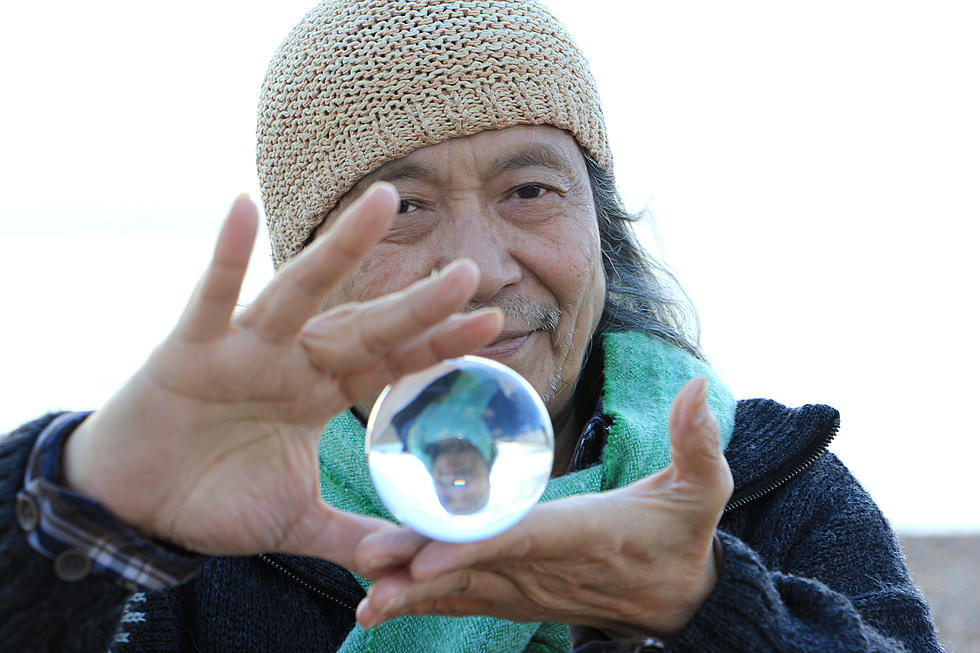 Can's Damo Suzuki announces first U.S. tour in over 10 years
Damo Suzuki, who was the lead singer of krautrock icons Can for their landmark albums Tago Mago, Ege Bamyasi and Future Days, will be touring the U.S. for the first time in over 10 years this spring. Stops include Seattle, Portland, San Francisco, Los Angeles, Austin, New Orleans, Atlanta, Chicago, Detroit, New Haven, the Boston area, Brooklyn, Philadelphia and more. All dates are listed below.
An improvisational performer, Damo will play with a different group of local musicians, which he calls "sound carriers," in each city. In Los Angeles and Joshua Tree he'll be backed by Sun Araw Band; in Chicago by members of CAVE; in New Orleans by Quintron and more; in Boston it's MMOSS; and Brooklyn has Greg Fox and more TBA.
There's a Damo Suzuki documentary in the works, titled Energy, that looks at his whole career while following him through his recent battle with colon cancer. You can watch a trailer for that, and revisit his classic albums with Can, below.
Damo Suzuki - 2019 Tour Dates
4/14 - Seattle - Vera Project
4/15 - Portland - Mississippi Studios
4/18 - Oakland - Ivy Room
4/19 - San Francisco - Great American Music Hall
4/21 - Los Angeles - The Roxy
4/22 - Pioneertown, CA (Joshua Tree) - Pappy & Harriet's
4/26 - Austin - Barracuda
4/28 - New Orleans - Music Box Village
4/30 - Atlanta - 529 Bar
5/1 - Asheville - Mothlight
5/4 - Chicago - The Constellation
5/5 - Chicago - The Constellation
5/6 - Grand Rapids - Pyramid Scheme
5/7 - Detroit - Deluxx Fluxx
5/10 - New Haven, CT - The State House
5/11 - Somerville, MA - ONCE Ballroom
5/13 - Brooklyn - Public Records
5/14 - Philadelphia - PhilaMOCA
5/15 - Baltimore - Ottobar