Cat Power adds 2nd NYC show to growing solo tour, played 'Station to Station' (pics & dates)
Cat Power going 'Station to Station'

When it comes to Cat Power, what do we all REALLY want? We want to hear the Chan Marshall we first fell in love with, the one with nothing more than an acoustic guitar and a microphone. Not surprisingly, her November 14th NYC solo show at Brooklyn Masonic Temple has SOLD OUT. Luckily she added another "special intimate evening with Cat Power solo", though it's a late one (the same night). Tickets for the 11pm NYC show go on sale Tuesday at noon ($40 advance / $45 day of show).
Other dates on the November tour include New Haven, Philly, Ohio, Chicago and the upcoming Elliot Smith tribute at Glasslands (speaking of people we'd love to see play live again with nothing more than an acoustic guitar).
Cat Power @ Station to Station...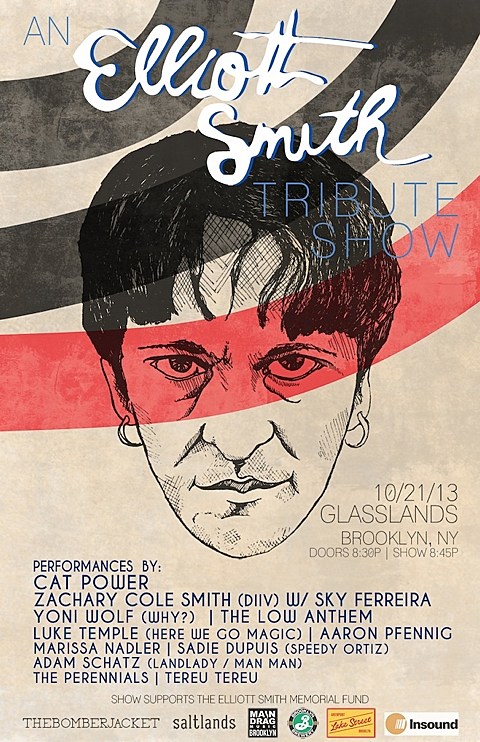 Cat Power -- 2013 Tour Dates
21 OCTOBER 2013 - GLASSLANDS, BROOKLYN, NY
6 NOVEMBER 2013 - 3RD & LINDSLEY, NASHVILLE, TN
7 NOVEMBER 2013 - CENTER STAGE, ATLANTA, GA
8 NOVEMBER 2013 - PONTE VEDRA CONCERT HALL, PONTE VEDRA BEACH, FL
13 NOVEMBER 2013 - Sixth & I Historic Synagogue, Washington, DC, US
14 NOVEMBER 2013 - BROOKLYN MASONIC TEMPLE, BROOKLYN, NY (early and late)
15 NOVEMBER 2013 - Center Church On the Green, New Haven, CT
16 NOVEMBER 2013 - UNDERGROUND ARTS, Philadelphia, PA w/ Nico Turner
18 NOVEMBER 2013 - Paradise Rock Club, Boston, MA
20 NOVEMBER 2013 -- GROG SHOP, CLEVELAND HEIGHTS, OH (early and late) w/ Nico Turner
21 NOVEMBER 2013 - OLD TOWN SCHOOL OF FOLK MUSIC, CHICAGO, IL (early & late)
THURSDAY 13 FEBRUARY 2014 - MONDAY 17 FEBRUARY 2014 Weezer Cruise
---