Causes 2 – a new CD comp for Darfur w/ LCD Soundystem, My Morning Jacket, Decemberists, Sharon Jones & many more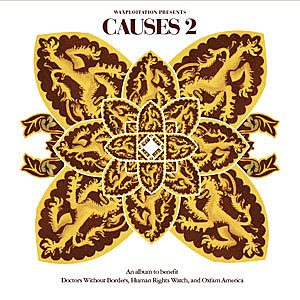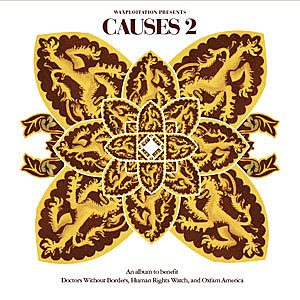 LCD Soundsystem, RJD2, Devendra Banhart, Mum, The Decemberists, Neon Neon, Devlin & Darko, My Morning Jacket, VHS or Beta, Diplo, Gnarls Barkley, Tim & Eric, Black Moth Super Rainbow, and Sharon Jones & The Dap Kings are among the artists contributing tracks to Causes 2, an album to benefit Darfur (out March 2009).
Causes 1 is out now and has tracks by Animal Collective, Bloc Party, Death Cab, Spoon, The Shins, Bright Eyes, Cornelius and many others.
Sharon Jones & The Dap Kings and the Decemberists are also among the artists who contributed to Dark Was the Night, a new comp to benefit the Red Hot Organization which will be released in February.
Sharon Jones just announced some tour dates. My Morning Jacket will be at MSG on New Years Eve.
A video trailer for Causes 2, below...

Causes 2 video preview