Chaos in Tejas 2011 in pics & review (part 3)
Autopsy

An uber-late Thursday night with Tragedy and Origin of M ruined me for Friday day shows (and daylight, for that matter), but I was not going to miss one of my favorite two-pieces, Iron Lung at Emo's outdoors on the 2nd day of Chaos in Tejas 2011 (June 3rd). The band was third on the bill that hot and sticky night. They played after Hatred Surge and Cider, and were followed by an amazing lineup of fast/brutal featuring Innumerable Forms, Extortion, Citizens Arrest, and the piece de resistance, a headlining set from none other than Autopsy. The show was a stark contrast to what was happeing on the inside state: Lower Dens, Milk Music, The Young, and Unholy Two. Allo Darlin' were supposed to play too, but they cancelled (their NYC shows seem to still be happenning though).
My "day" started with a mix of witty banter and powerviolence brutality from Iron Lung, the first of what would be several pits of the evening. The duo are bulldozer-strength despite their numbers, and incited stage dives & pits despite the early hour. After a set from the dependably great Innumerable Forms (though we need some new mat'l gentlemen!), which featured Justin of Mind Eraser backed by Mammoth Grinder, Extortion took the stage to play a fastball of a set to a highly responsive (and stagedive-y) crowd. The band's clean tone fast-core was great, and the band delivered a more powerful set than at Maryland Deathfest... possibly due to the lack of barrier?
Citizens Arrest followed Extortion. It was the NYC hardcore greats' last set in the foreseeable future, and the fans at Chaos in Tejas were definitely more receptive than the MDF bunch (also, barrier?). The show resembled the band's showing at Knitting Factory in December with plenty of stage dives, dancing, and general mayhem. Many of the dancing few were from band's themselves, so it was awesome to see members of great bands going apeshit just like the rest of us. Awesome set.
Citizens Arrest

Autopsy headlined the evening, sitting comfortably in the middle ground between wide-eyed maniac and perfectly executed death metal veterans. The band played material from their latest Macabre Eternal, as well as earlier material during their hour+ set. From the moment that the band's intro music came on, the crowd was pressed up against each other in the front rows, with the audience swaying from side to side and front to back in the humidity. It was hot, but not hot enough for me to take my eyes off of Autopsy. Awesome set.
During Autopsy I poked my head into the Emo's indoor room where a sparsely populated crowd were enjoying Lower Dens (catch them on tour with Cass McCombs). I enjoyed the air-conditioning.
Chaos in Tejas Day One pictures are HERE and HERE. Our first set from Day Two (all from Emo's) continue below...

--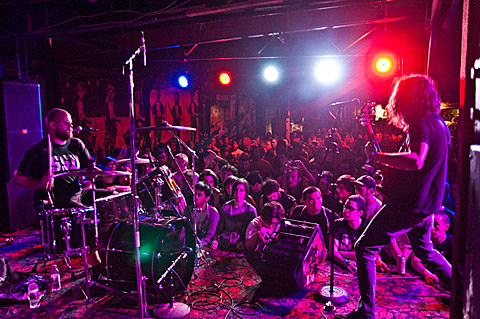 Innumerable Forms by Tim Griffin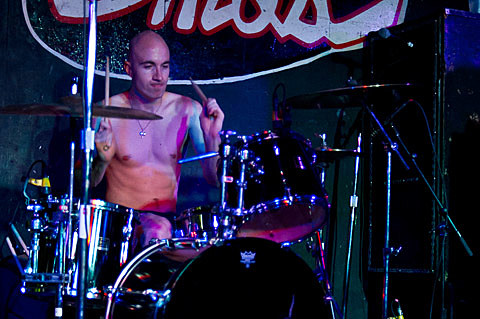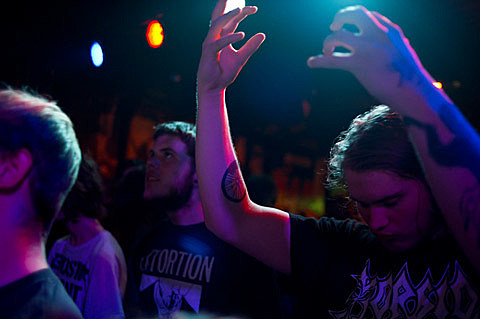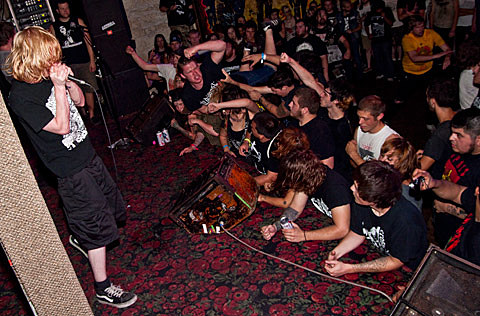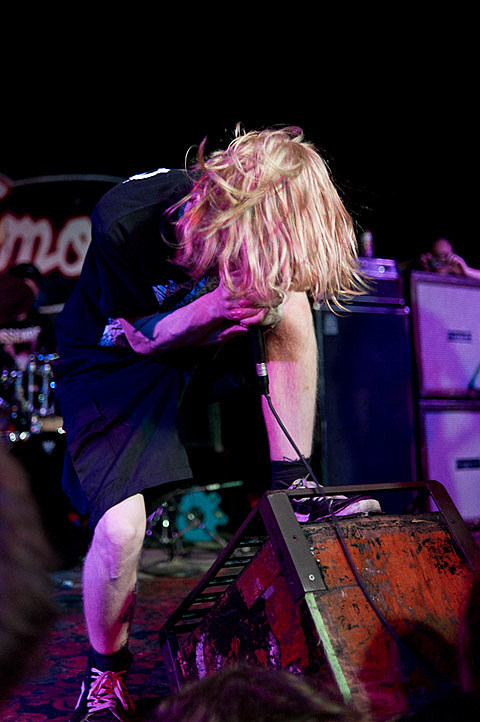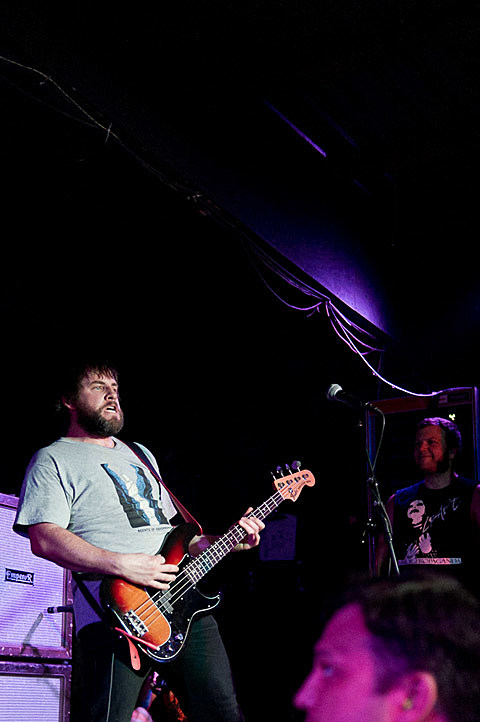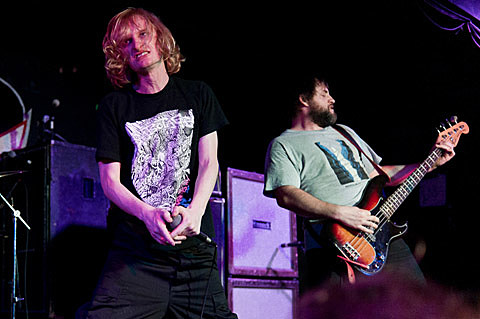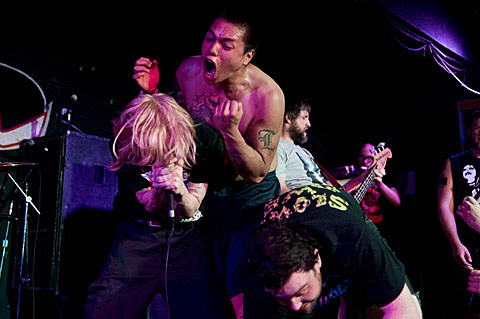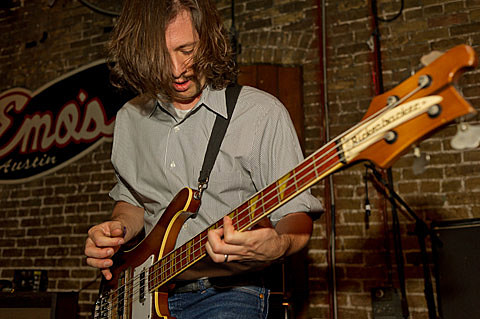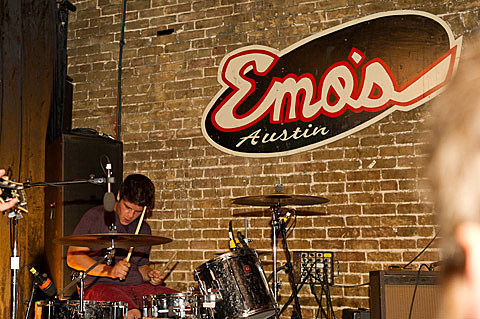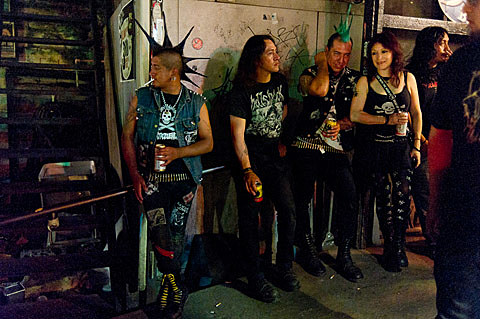 Citizens Arrest by Tim Griffin