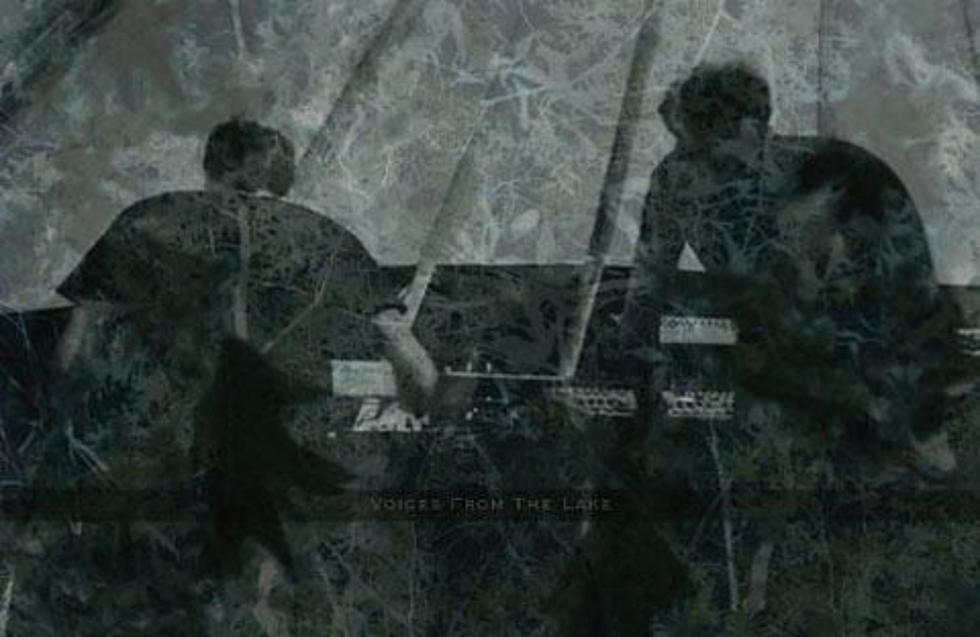 check out Voices From The Lake, on tour, making North American live debut in NYC tonight (dates & streams)
Italian ambient duo Voices From The Lake (aka Donato Dozzy and Neel) released their self titled debut full length earlier this year. The album builds off looping, trancelike patterns, but differs from similarly loop-based music by relying more heavily on textures than hooks. Most tracks on the album fade into each other, obscuring when one ends and another starts. But it's not an album made for the song-skipping world anyway -- its 70+ minutes are meant to be listened to uninterrupted. So if you'd like to hear it that way, do yourself a favor and pick the album up somewhere (maybe Amazon). But in the meantime, you can stream some tracks from the album below.
Voices From The Lake will make their live North American debut in NYC at The Bunker at Public Assembly in Brooklyn tonight, Friday (7/6). That show also includes DJ sets from Donato Dozzy and Neel, in addition to sets from Omar-S and Bunker regulars Spinoza, Mike Servito, and Eric Cloutier. Tickets for that show are on sale now. The flier for this show is below, along with a list of all dates and those song streams.

----
Voices From The Lake - "Meikyu"

Voices From The Lake - "In Giova"

Voices From The Lake - "Iyo"

Voices From The Lake -- 2012 Tour Dates
7/6 Public Assembly Brooklyn, NY (The Bunker) w/ Omar-S
7/7 The Warehouse Washington, DC
7/13 Re-Bar Seattle, WA
7/21 Monarch San Francisco, CA
9/1 The Wall Taiwan