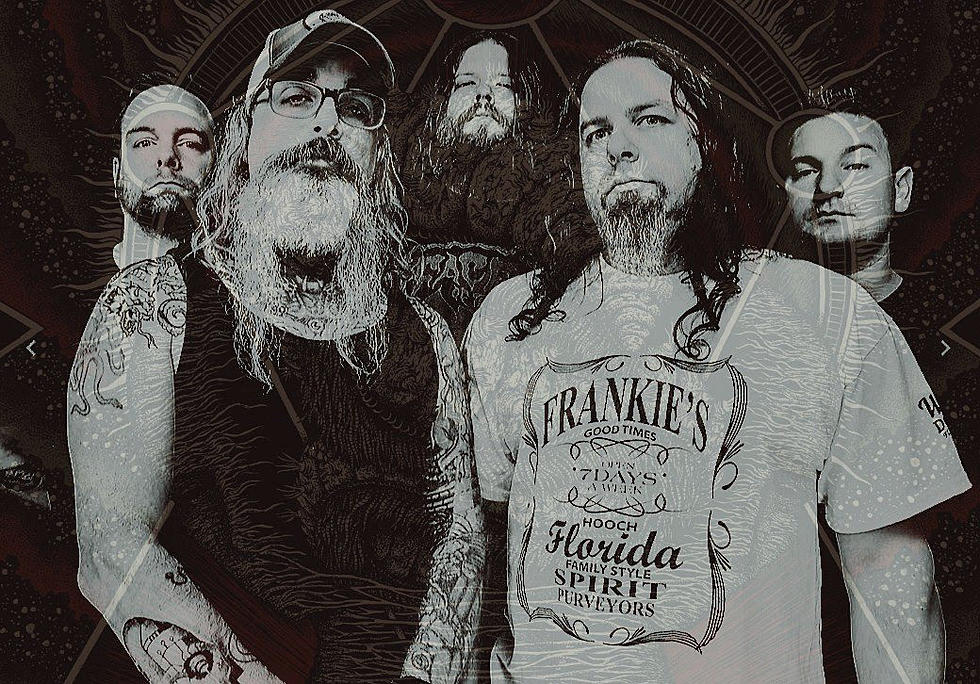 Chicago metal collective Scientist releasing 'Barbelith' (stream a track)
Scientist is an experimental metal collective with a rotating lineup and cast of guest musicians from Chicago's thriving metal scene. Their constant lineup since the start has included ex-Yakuza member Eric Plonka and ex-Taken By The Sun members Patrick Auclair and Justin Cape, and since their 2015 sophomore album 10100II00101 they've also been joined by bassist Mathew Milligan of Making Ghosts. Guests on the first two albums have included Stavros Giannopoulos of The Atlas Moth and Chicago's go-to experimental saxist Bruce Lamont, and their upcoming third album Barbelith will be their first with no guests and a single, full-time vocalist: Barry Kotarba of Boatman's Toll. It was mixed by Chicago staple Sanford Parker (who has worked on every Scientist album thus far), and recorded by Pete Grossman.
We're premiering the album's closing track, "(Home) At Last," which is an awesome slab of psychedelic sludge that should appeal to fans of early Mastodon and Baroness, as well as fans of Scientist's peers and collaborators from Chicago. It's got hints of hardcore punk, trippy atmosphere, and catchy alternative rock in the mix, and the song travels through all these different sounds without ever losing focus. It's a real heater, as you can hear for yourself below. For more background on the song, the band offers this quote:
Existence is a wheel. Life and death are cyclical. Home at last explores the similarities of experience between being born into physical existence and, in dying, being "born" into the afterlife for a brief stay before beginning the cycle of existence once again, told with the imagery of an alien abduction.
Barbelith will be self-released on April 13. You can pre-order the album and hear two more songs here. Scientist also have a few Midwest shows coming up, which are listed below.
Tracklist
1. Chokhmah Binah
2. Magick Mirror
3. Barbelith
4. Fiction Suit
5. Retrograde
6. Shed this Meat
7. (Home) At Last
Scientist, Cokegoat, Corridoré -- 2018 Tour Dates
4/26/2018 Burlington – Chicago, IL
4/27/2018 Quarters – Milwaukee, WI
4/28/2018 The Wisco – Madison, WI