Chris Walla leaving Death Cab for Cutie after festival dates; new LP coming soon ++ pics from Outside Lands
Chris Walla w/ Death Cab in 2012 (more by Toby Tenenbaum)

Chris Walla, original member and guitarist of Death Cab for Cutie (as well as a producer for them, The Thermals, Mates of State, The Decemberists and many other bands) has announced that he's leaving the band after 17 years of being a member. Here's his statement:
I think I long for the unknown. It might be that simple.

I will miss being a quarter of this band, and will support whatever course Death Cab for Cutie chooses from here. I am profoundly grateful to Ben, Nick, and Jason, for the experiences that define my adult life. Truly grateful, beyond words. Thank you.

I am also grateful to, and deeply humbled by, all of our fans. Without you, music would be mere 'content', and nothing could possibly be sadder than that. Thank you all, so dearly.

We've just finished our eighth album, which is our first with an outside producer. That producer is a fellow named Rich Costey, and working with him in this capacity is one of the greatest joys of my professional life. Thank you, as well.

There are so many others to whom I am grateful--our crew, our management, our families, the Atlantic, Barsuk and Elsinor labels, the Billions team. Thank you all.

Deciding to leave the band was not, and is not, easy. It's really, really sad. I love my bandmates, and I'm proud of what we've done, and mercifully, those things don't change with my departure. Moving forward, my plans are simply to continue making music, producing records, and erring on the side of benevolence and beauty whenever possible. Darkness may find me, but I shall never choose it.
The remaining band members also added, "We've had an incredible 17 years of making music with Chris and are very proud of what we've accomplished together, including our 8th studio album which we have just put the finishing touches on."
Chris is leaving after the band's festival dates this summer, all of which are listed below along with some photos from the band's set at Outside Lands in San Francisco over the weekend. Stay tuned for more info on that upcoming album.

---
Death Cab @ Outside Lands....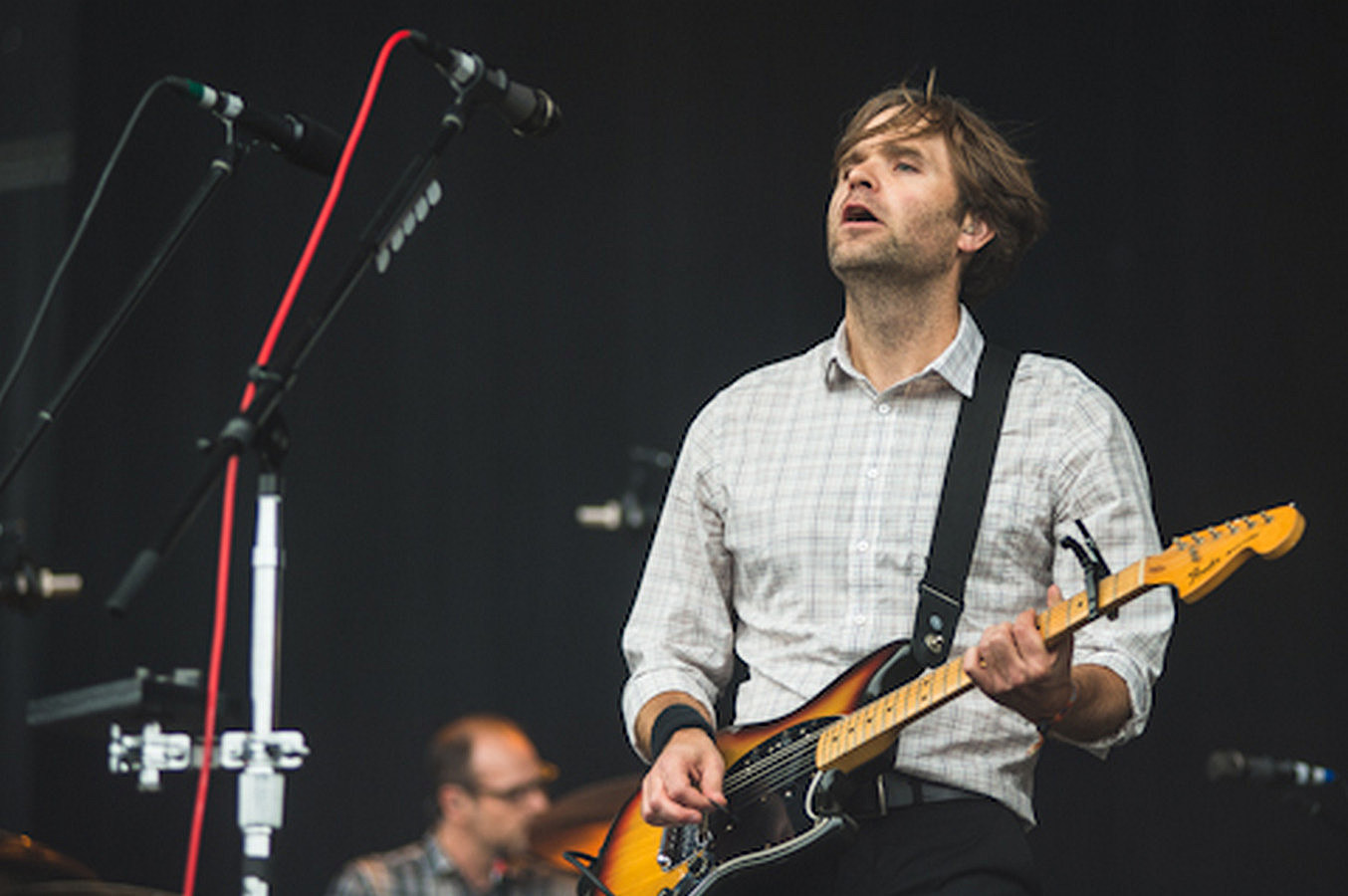 Death Cab for Cutie -- 2014 Tour Dates
August 15 Dallas, TX KXT's Summer Cut - The Happy Funtime Fest
August 16 Omaha, NE Maha Music Festival
August 29 Edmonton, AB Sonic Boom 2014
August 30 Calgary, AB X-Fest 2014
September 5 Chicago, IL The Hideout Block Party & Onion AV Fest
September 7 Toronto, ON Riot Fest
September 11-14 Victoria, BC Rifflandia