Coachella 2011 Day 1 in pics (Chemical Brothers, Black Keys, Robyn, Interpol, Cee Lo, Crystal Castles, Sleigh Bells & more)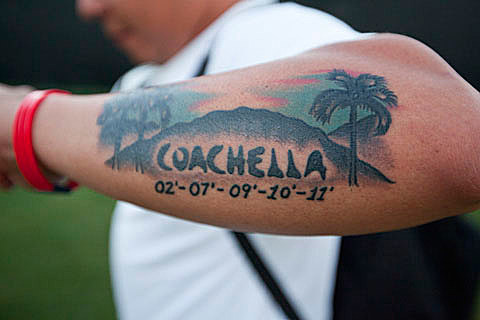 Here are a few things that happened on Coachella Day 1:
it was hot.
lots of celebrities, like Coachella regular Danny Devito, were walking around
The Black Keys, Kings of Leon and the Chemical Brothers were the big headlining acts of the day (all on the main Coachella Stage)
people wore funny outfits, and sometimes NSFW outfits.
Lauryn Hill started late, but not too late (aka she still got to play).
Cee Lo showed up very late, apologized, but acted mad he had to play a short set. He used that anger to give his set-closing hit "Fuck You" context.
Odd Future predictably drew a huge crowd, and were joined by Pharell.
Paul McCartney was there, and along with Usher, stood on stage during Afrojack's set.
Many other people played, and lots of other stuff happened too, as you can see in the pictures below...
Photographer David Andrako managed to catch 18 acts and other random stuff in between on Friday. His pictures from the whole day continue below...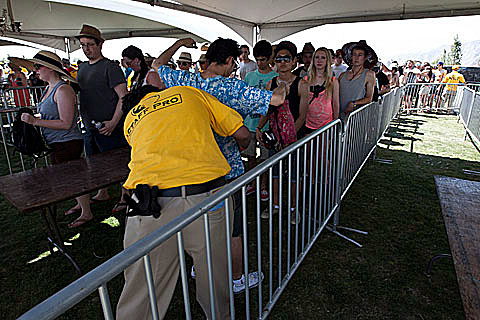 The Rural Alberta Advantage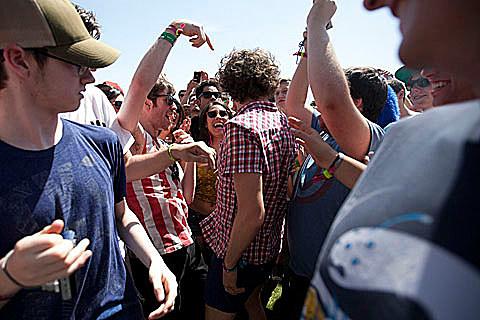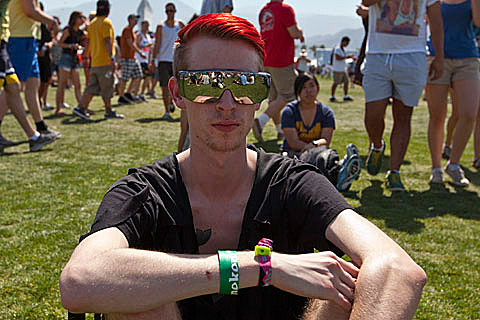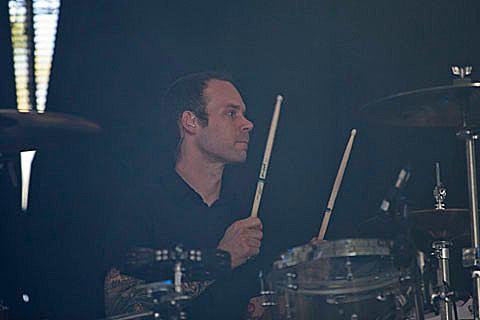 The Pains of Being Pure At Heart
Ariel Pink's Haunted Graffiti