Coachella 2011 Day 3 in pics (The Strokes, DFA1979, PJ Harvey, The National, CSS, MEN, Nas, OFF! & more)
DFA1979

"While it was kind of a running joke that the gnarled dance-punk band was one of the biggest reunions at this year's Coachella (Death From Above 2005 jokes abounded), the band reasserted what made them such a strange and compelling commodity in the first place.

Lacerating bass, Grainger's falsetto wails and a relentless rhythmic urgency both hearkened back to the mid-'00 dance punk craze, yet reminded the audience that their palpable violence set them apart from their more trend-minded peers.

"Romantic Rights" and "Blood on Our Hands" rode slithery, distortion-tangled bass lines over the kind of four-on-the-floor that bassist Jesse F. Keeler would explore more thoroughly in his disco aegis MSTRKRFT.The audience seemed simultaneously enthralled and a bit confused."
[LA Times]
Death From Above 1979's performance on Sunday was the second time the reunited band graced a public stage since announcing their return. The first was a semi-surprise appearance at this year's SXSW at March that got much more attention than anyone even anticipated due to a bit of violence that made the late night news. In May the band does it again at Sasquach.
Coachella 2011 concluded on Sunday with a big headlining set by Kanye West. I already posted some pictures from that one, but a more proper set is also in this post which also includes our full set of pictures from the California festival's final day (day one pics HERE, day two HERE).
Bon Iver's Justin Vernon who played Friday night with Gayngs, made two guest appearances on Sunday, first with the National earlier in the day and then with Kanye West during one of the most high profile sets of the weekend.
The other big set of Sunday was by the Strokes who weren't afraid to play the hits. Their full setlist is below.
The Strokes

PJ Harvey (who arrives in NYC this week) played her headlining set on the "Outdoor Theatre." It overlapped with both The Strokes and Kanye...
"Backed by a nimble three piece band, Harvey, with the Strokes audible from the nearby main stage during the silences between songs, delivered the most emotionally intense performance I witnessed at this year's Coachella, singing songs of violence, war, love and lust (mostly from her harrowing new Let England Shake), before a crowd of rabid supporters...." [SPIN]
a rabid supporter... (this pic not by David Andrako)...
More pictures from Sunday, below...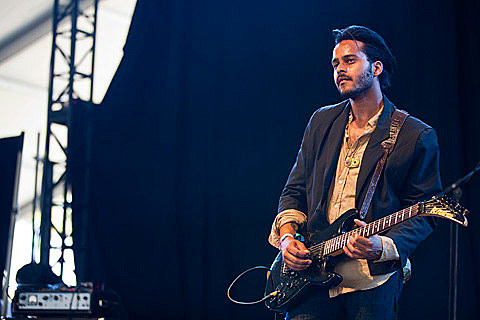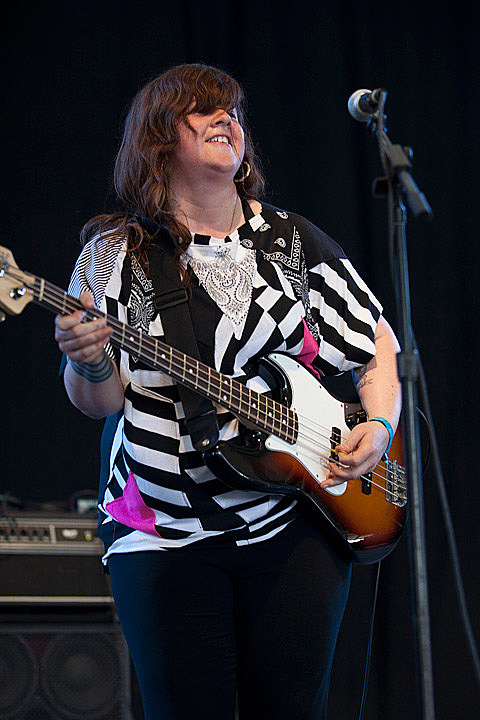 this photo by Marisa N. Jones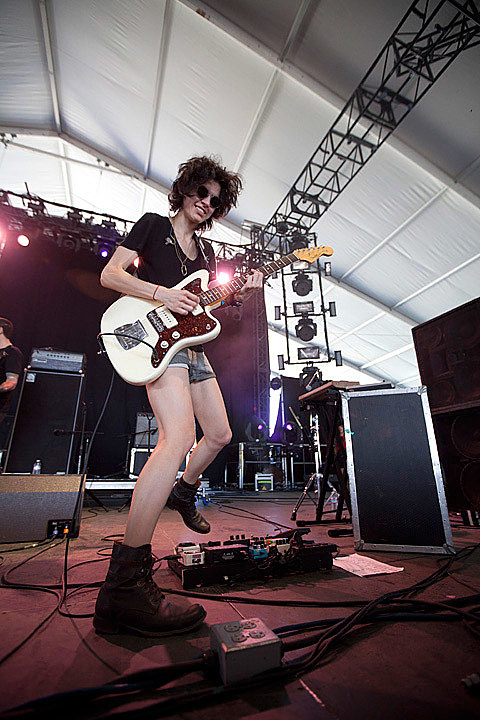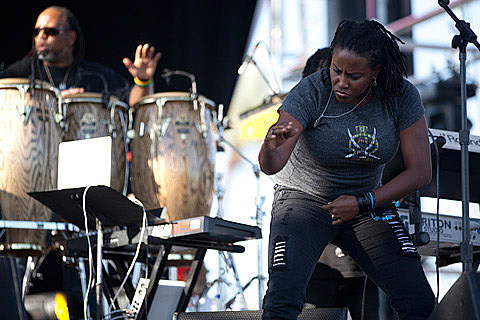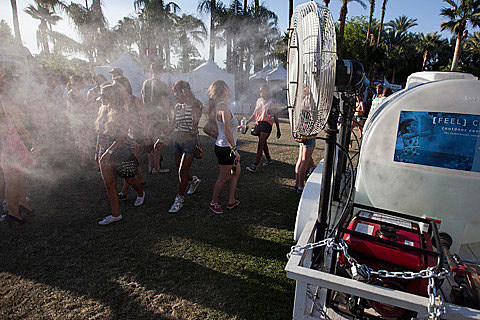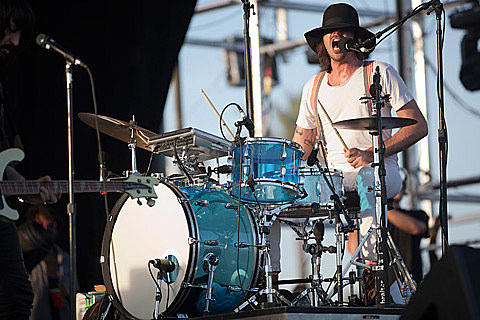 PJ Harvey (these photos not by David A)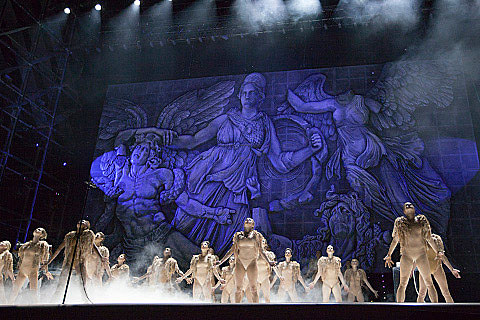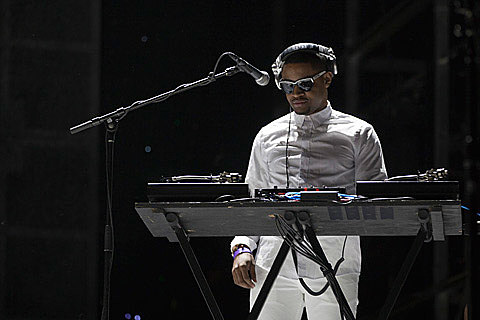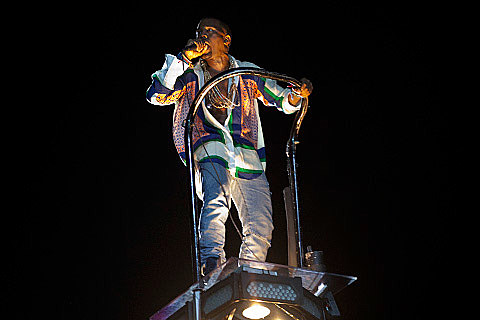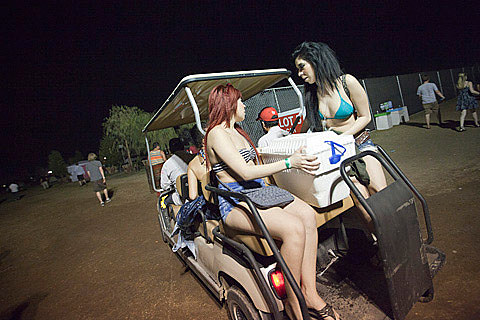 More Kanye pics and his full setlist is HERE.
The Strokes Concert at Coachella Festival, Indio, CA, USA
Setlist on April 17, 2011
I Can't Win
Hard To Explain
Under Cover of Darkness
New York City Cops
Games
Someday
You're So Right
The Modern Age
You Only Live Once
Taken for a Fool
Juicebox
Under Control
Gratisfaction
Reptilia
Last Nite
Take It Or Leave It