Coachella 2012 Day 1 pics (part 1) — Madness, Jimmy Cliff, Arctic Monkeys, EMA, Gary Clark, David Hasselhof & more)
Arctic Monkeys / Jimmy Cliff / Madness
"Jimmy Cliff made his Coachella debut yesterday with a masterful main stage set that included such classics as "The Harder They Come" and "Many Rivers To Cross." But for Cliff, hearing the crowd sing along to one of the tunes from his newest LP, Sacred Fire, was the day's highlight.
"I left the stage, and they were still singing 'One More.' I love it," Cliff told Rolling Stone backstage. It's an impressive feat for the reggae icon, considering that the Coachella crowd consists mostly of twenty-somethings born more than a decade after his Seventies heyday. "One young girl came up to me tonight with about five albums she asked me to sign," observes Cliff. "She said, 'My parents were listening to this and they brought me up on this.' They grew up on the albums. That happens a lot. You see all ages, and I love that." [Rolling Stone]
Jimmy Cliff joined Madness, Pulp, Mazzy Star, Refused, Kendrick Lamar, Jimmy Cliff, Arctic Monkeys, Amon Tobin, EMA, Ximena Sarinana, Gary Clark Jr, Frank Ocean, Death Grips, Explosions in the Sky, and many more on the lineup of Coachella Friday, the first day of the 2012 California festival (4/13).
Coachella Day Two is now underway and streaming (update: Kendrick Lamar and Danny Brown joined Childish Gambino on stage during his early Saturday set).
More pictures from the first day of the fest (with even more HERE), below...

--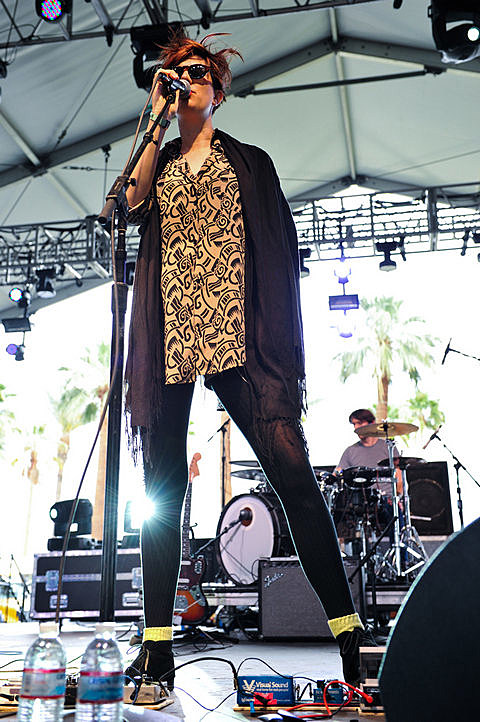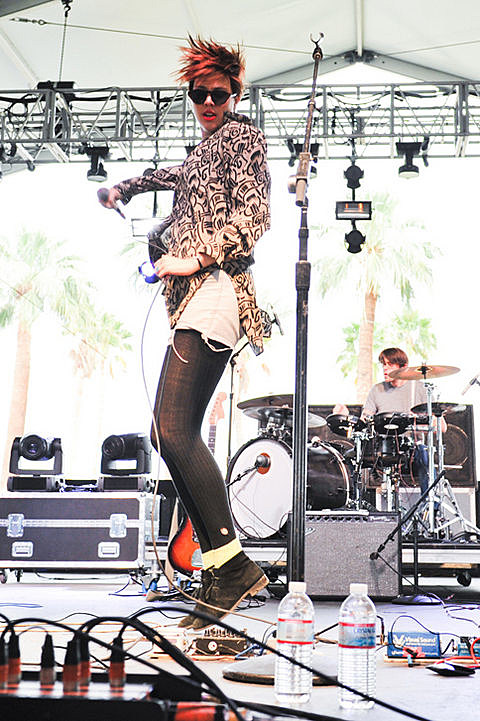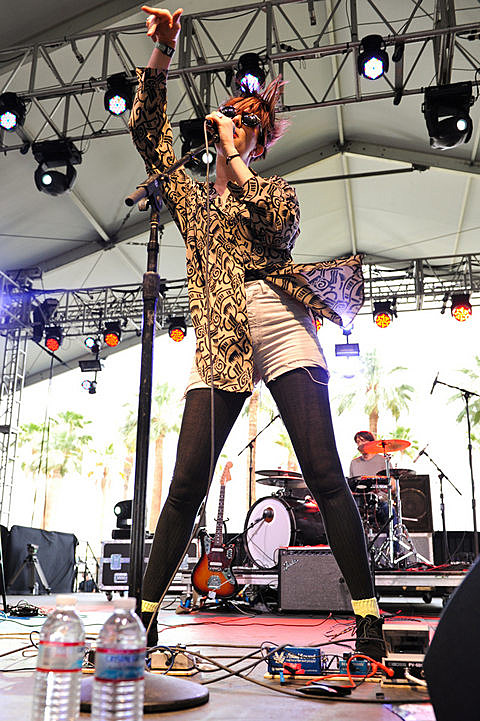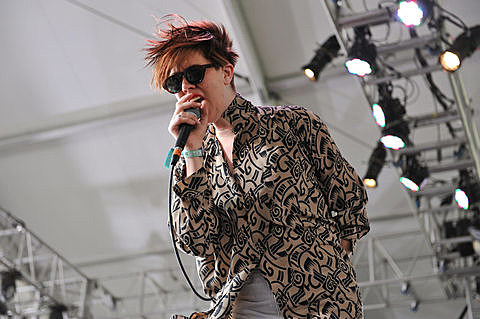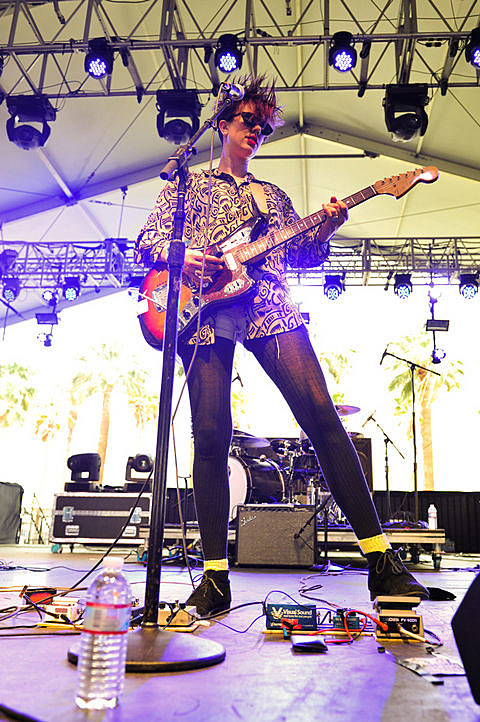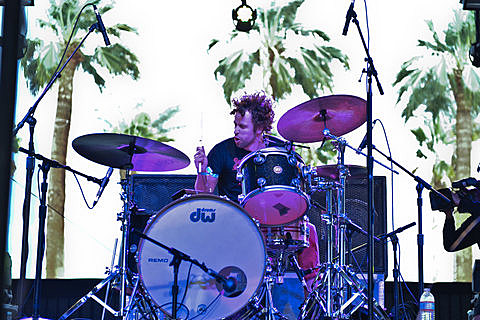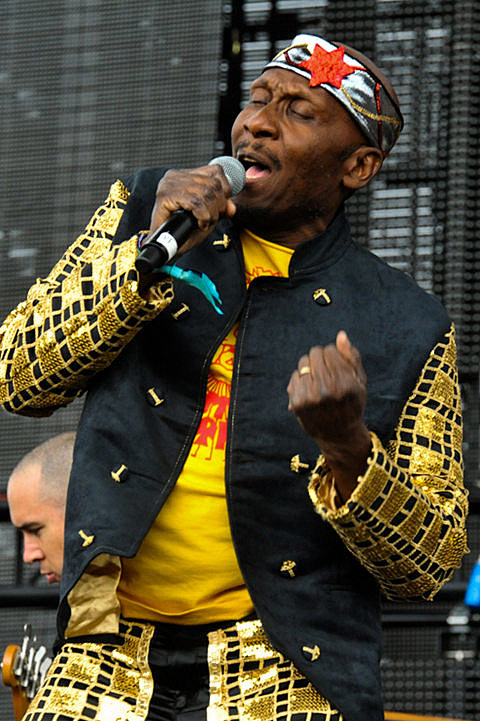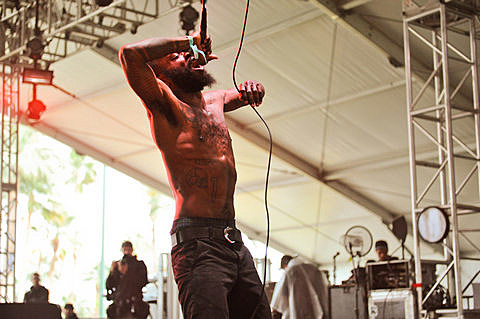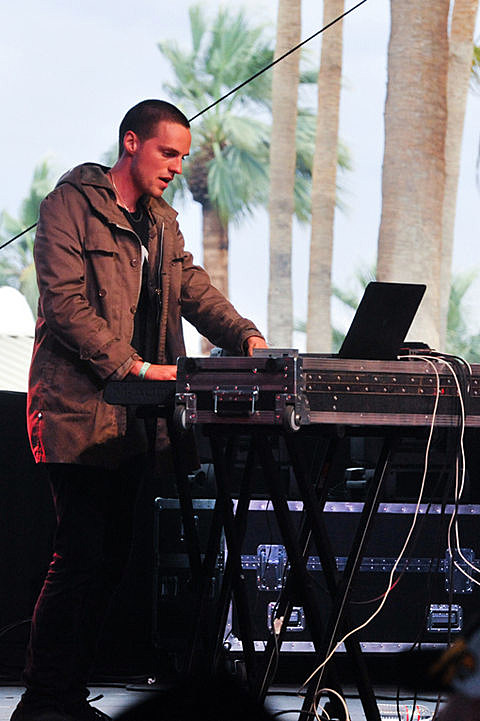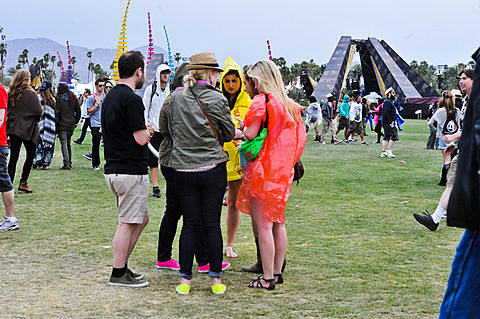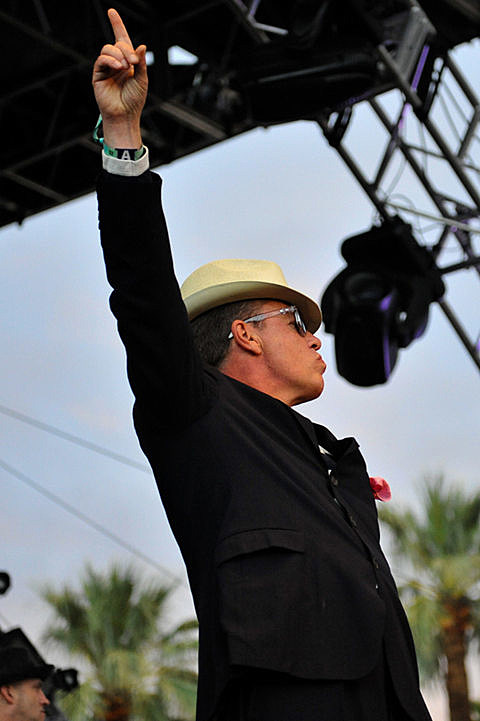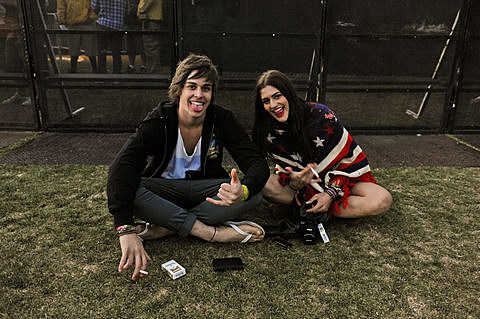 The pictures continue HERE.