Coachella 2012 Day 2 pics — Buzzcocks, Squeeze, fIREHOSE, Godspeed, Bon Iver, Feist, Shins, Flying Lotus, SBTRKT, more
Dana (distortion) Yavin
photos by Dana (distortion) Yavin
Buzzcocks / Bon Iver / Squeeze

"The earlier part of the afternoon felt a little sleepy. People waking up late after Friday, taking their time getting to the festival, and the earliest bands on the bill usually have a gentler style of music anyway. That all changed, for us at least, with the arrival of the Buzzcocks, those spiky, rapid-fire elder statesmen of melodic British punk, on stage in the Gobi tent.
Founders Pete Shelley and Steve Diggle look older now -- it's been 35 years or so since they launched the band --but their voices are strong, their rapid-fire guitar riffing still delivers an electric current to the brain. And, bonus for fans on Saturday, the short length of many of their songs meant you got a whole lot of Buzzcocks packed into a 55-minute set." [Orange County Register]
Before Radiohead closed out Saturday with a near-2 hour headlining set, Coachella-goers were treated to live music by Jeff Mangum, the Buzzcocks, Squeeze, fIREHOSE, Godspeed You! Black Emperor, Bon Iver (videos & setlist HERE), Andrew Bird, The Shins, SBTRKT, Flying Lotus, A$AP Rocky (who played at the same time as Radiohead), Feist, Noel Gallagher, Destroyer, Grace Potter, The Head and the Heart, and many more.
You saw our pictures of Friday HERE and HERE, and St. Vincent and Radiohead from Saturday. The rest of Saturday, below...

--
Azealia Banks (this photo via HERE)

video from her set HERE
Grace Potter (this photo/Instagram via marisak20)
fIREHOSE
The Head & the Heart
The Kaiser Chiefs
Buzzcocks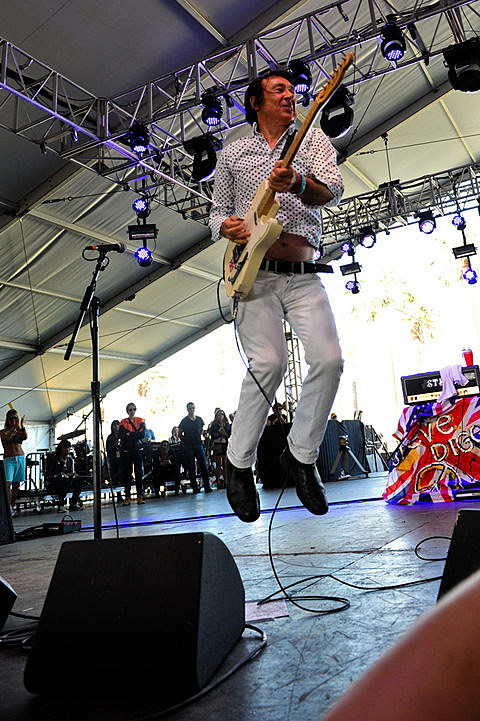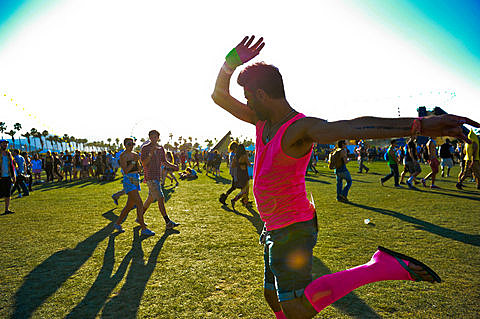 Andrew Bird
Noel Gallagher's High Flying Birds
Squeeze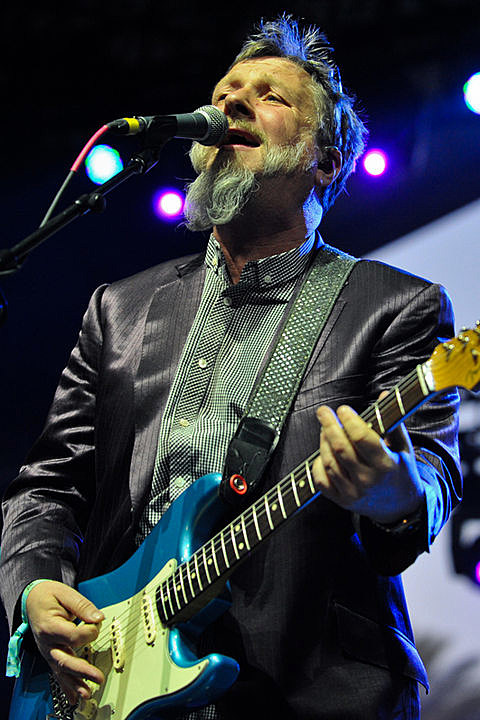 Jeff Mangum (this photo/twitpic by Ernesto Olvera)
St. Vincent
more St. Vincent pics with video of her whole set HERE.
--
The Shins
Feist
Flying Lotus
Bon Iver
Godspeed You! Black Emperor
SBTRKT
SBTRKT closeups (via BrooklynVegan Instagram)
A$AP Rocky (this photo via the BrooklynVegan Instagram)
Radiohead pictures HERE.