Coachella 2012 Day 3 pics — ATDI, Wild Flag, Justice, Hives, Weeknd, Fitz, Company Flow, Florence & the Machine & more)
Dana (distortion) Yavin
photos by Dana (distortion) Yavin
dolphin rider / Wild Flag / At the Drive-In

"Weekend one of Coachella 2012 not only confirmed rock fans' rabid appetite for live music but reminded the music industry that the past is a lot closer than it used to be. There were no rock acts from the 1960s or early '70s on the bill. The look back was dedicated to Coachella's continuing affection for reuniting British bands from the late '70s and early '80s--this year, it was Buzzcocks, James, Madness, Pulp and Squeeze. Other reuniting bands on the bill included American alt-rock bands Firehose, Mazzy Star and At the Drive-In; and Refused, a punk group from Sweden that hadn't been heard from since 1998. One could argue that the "appearance" by the late Shakur was an admission that to become a musical force again, West Coast rap needs a resurrection. Though the beats conceived and developed by Dr. Dre, Shakur, Snoop Dogg and others are now woven into rock and pop's vocabulary, rap had little presence at Coachella 2012, save for the ingenuity of the late Sunday-night oldies show.
And if there was any doubt that electronic dance music is a dominating force, even if it's still underappreciated by the mainstream, Swedish House Mafia and Justice played the main stage. The big tent dedicated to dance music was rarely less than filled to a boisterous overflow." [Wall Street Journal]
It's actually hard to believe that after all that went on over the weekend THE EXACT SAME COACHELLA IS ABOUT TO HAPPEN AGAIN. But back to last weekend for a second...
You already saw pictures from Friday and Saturday, video of an idiot falling off a wooden structure, watched Frank Ocean's set, and Azealia Banks's. The Weeknd's too. You saw Refused's setlist and some videos. You already know what At The Drive-In played on Sunday, and streamed their set in full after you were done watching Real Estate's and M83's, not to mention parts of Bon Iver's and Andrew Bird's. You're already well aware that Dr. Dre & Snoop Dogg and many special guests headlined on Sunday, and you even saw the pictures of them and watched the Tupac hologram video. Now here are the rest of the Sunday pictures, and they continue, below....

--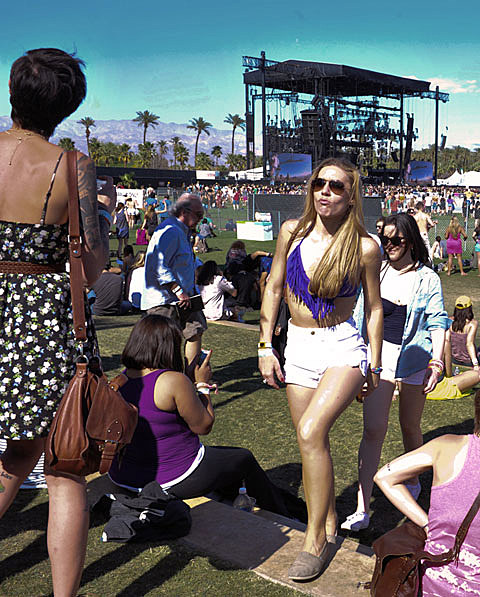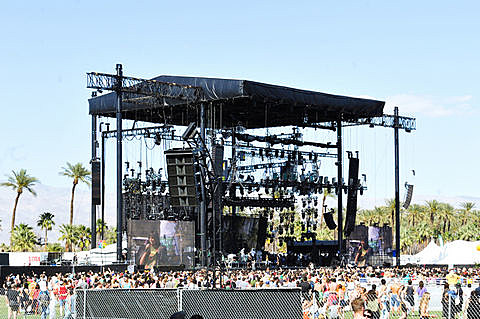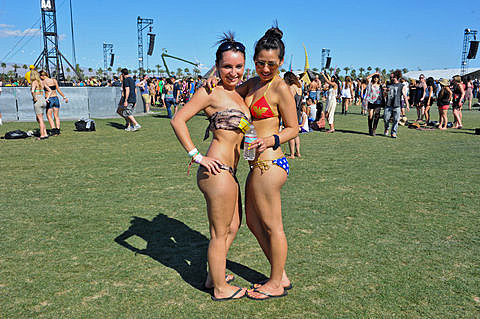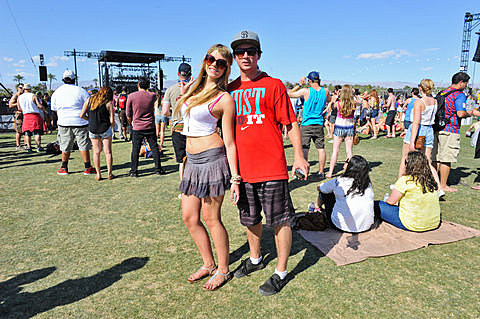 Real Estate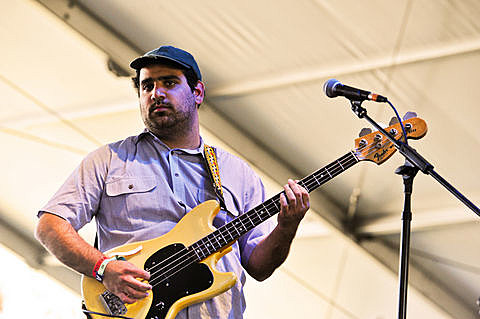 Watch the full video of Real Estate's set HERE.
Fitz and the Tantrums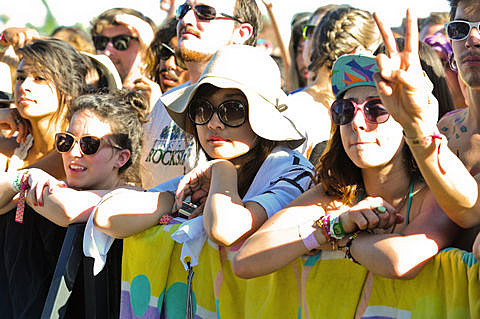 Thundercat
Wild Flag
The Hives
The Weeknd
Justice
Company Flow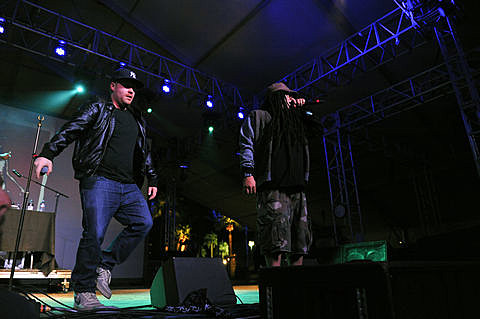 more Company Flow pics & video HERE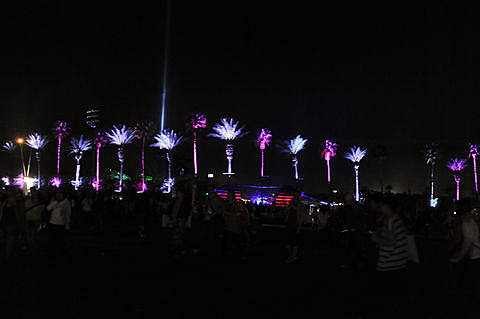 Florence and the Machine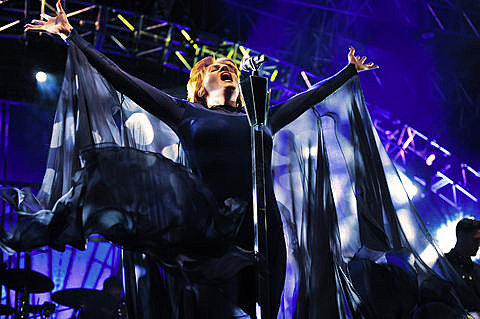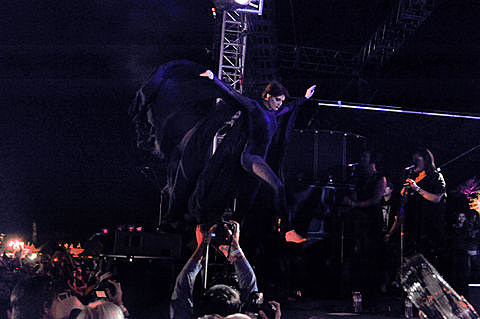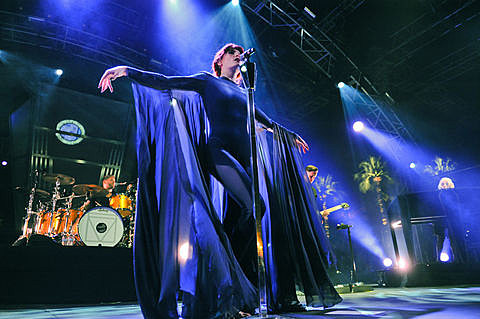 At the Drive-In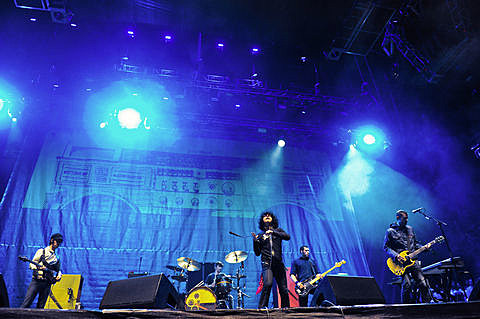 More ATDI with setlist and full video HERE.
The Snoop Dogg, Dr. Dre & Eminem pictures are HERE.