Coachella 2012 Week 2 – Day 2 pics (Radiohead, ASAP Rocky, Azealia Banks, Feist, Firehose, Grace Potter, Squeeze & more)
photos by David Andrako
"Did y'all peep my Lil boob out with tha pastie today at coachella ?!? That was my Lil Kim moment !" - AZEALIA BANKS
hologram Biggie w/ Black Lips / Azealia Banks / ASAP Rocky @ Coachella Saturday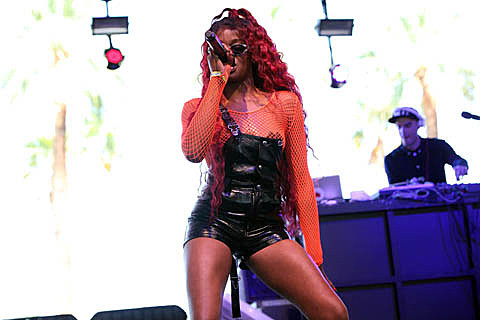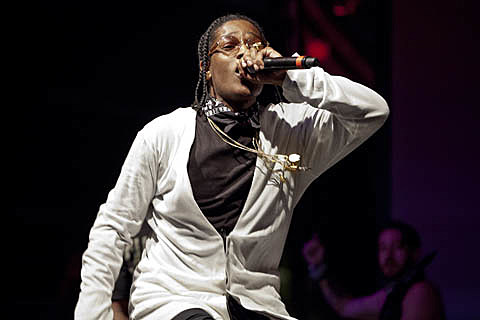 "For a certain breed of diehard Coachella fan, once is just not enough. And since 2012 is the first year that the epic desert music and arts festival is being mounted twice in Indio, California, it was inevitable that some of the most obsessed would find a way to attend both three-day weekends.

"The Monday after the first one, I was kind of licking my wounds and I said, 'Hey, let's go again! I'm down. I get paid on Friday. It can happen," 28-year-old Carlos Morales, from Fullerton, California, told Rolling Stone yesterday. "Radiohead was a big part of it. They were amazing, and I really wanted to see them again."

Tickets for a single Coachella weekend are hard enough to come by; in recent years, they've typically sold out within days of going on sale, which sparked the motivation for festival organizers Goldenvoice Productions to add an identical second weekend this year. About six percent of festivalgoers who bought tickets online directly from the promoter managed to pick up tickets for both weekends, said Coachella co-founder Paul Tollett. Resales are harder to measure, but last-minute impulse buyers for the second weekend were rewarded with some tickets being sold at below face value.

Alison Swing, 21, of Long Beach, bought her second set of tickets "from a friend of a friend of a friend" and got a $100 discount from the cover price, she said with a laugh. "It was nerve-wracking spending the money," Swing admitted, "but I wanted to go back so bad. I'll deal with it after." [Rolling Stone]
Coachella concludes today, Sunday, 4/22, Earth Day 2012.
You saw the pictures from Friday, a video of the Black Keys performing with John Fogerty, video from a Friday night party that Thom Yorke DJ'd, and Radiohead's setlist from Saturday. Here are the pictures from Saturday, 4/21/2012, Record Store Day, the 2nd day of the 2nd weekend of Coachella 2012.
As you can see in the above picture, The Black Lips paid tribute (if you want to call it that) to hologram Tupac (who should be making another appearance with Dr. Dre and Snoop Dogg tonight) with their own hologram (actually a cut out) of Biggie Smalls. St. Vincent joined Andrew Bird on stage to help perform "Lusitania." Azealia Banks, in a different looking outfit than last week, apparently suffered a wardrobe malfunction. A$AP Rocky was joined by Master P, Romeo, No Limit and many other friends on stage in the Gobi tent, as he and Radiohead simultaneously closed out the night once again.
More pictures from all of Saturday, and a video from ASAP's guest-filled set, below...

---
The Vaccines
The Black Lips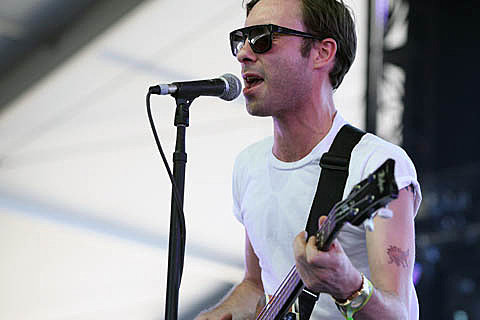 Azealia Banks
Grace Potter and the Nocturnals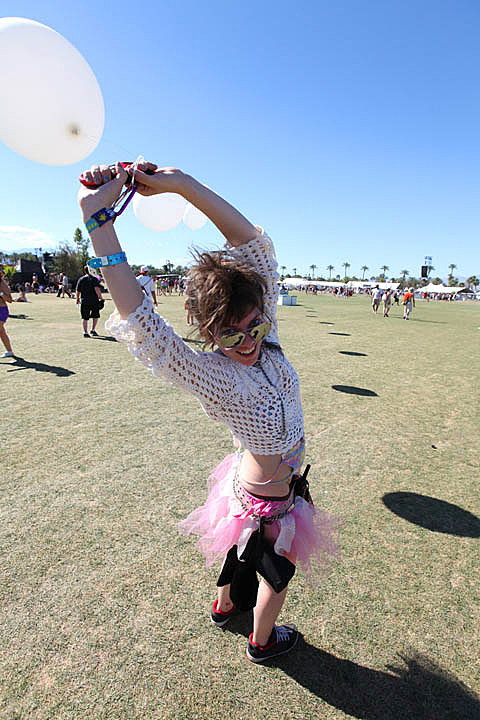 Firehose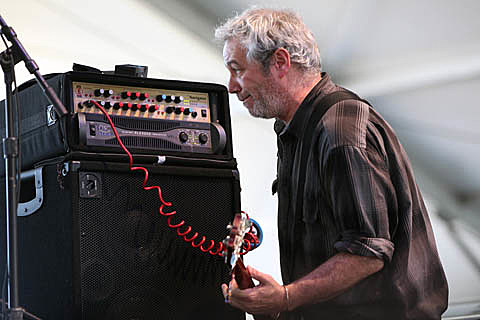 Tune-yards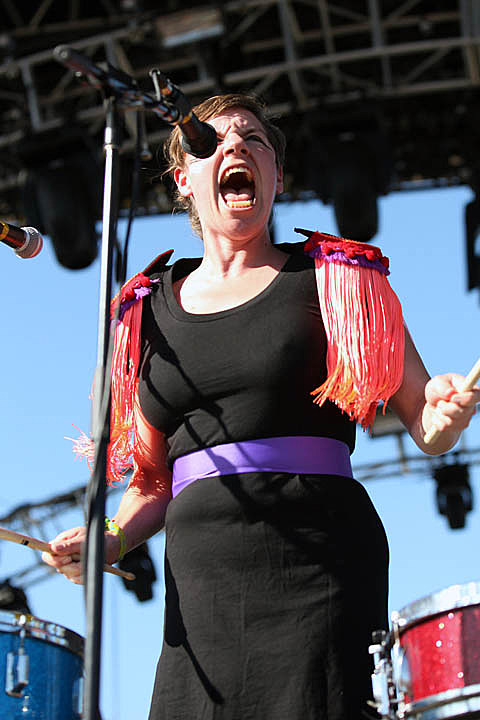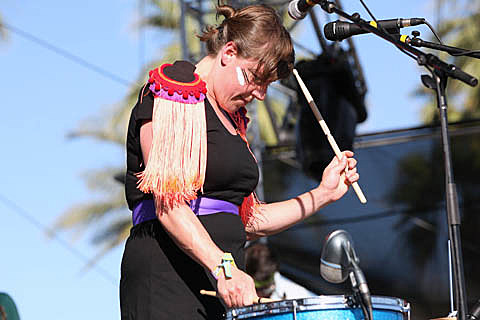 Andrew Bird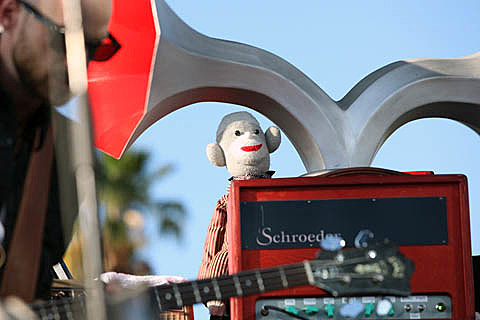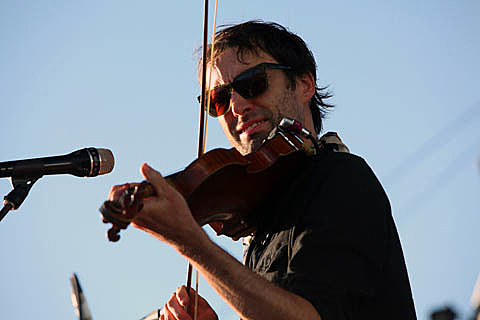 Andrew Bird and St. Vincent
Laura Marling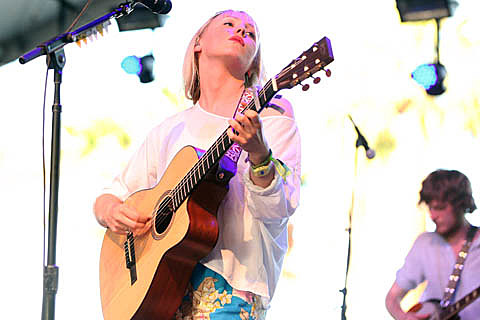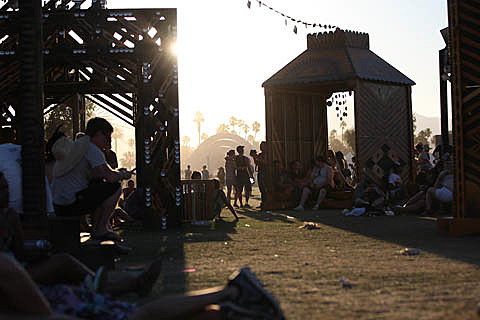 Squeeze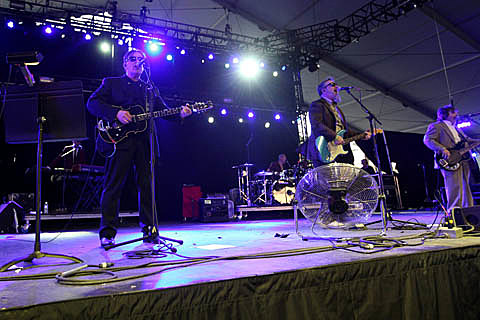 St. Vincent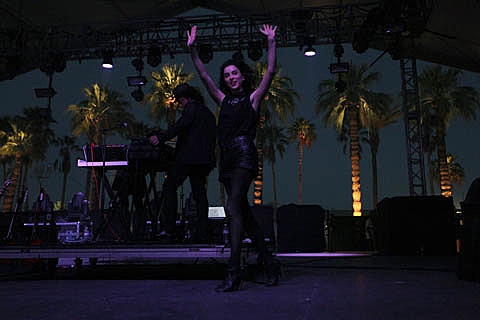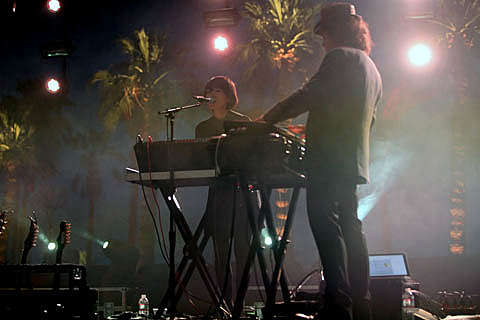 Feist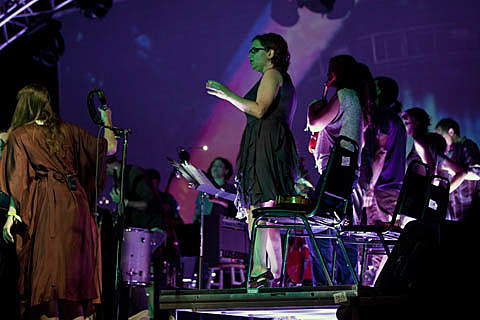 Bon Iver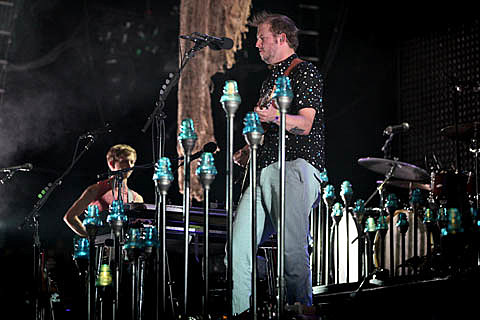 Radiohead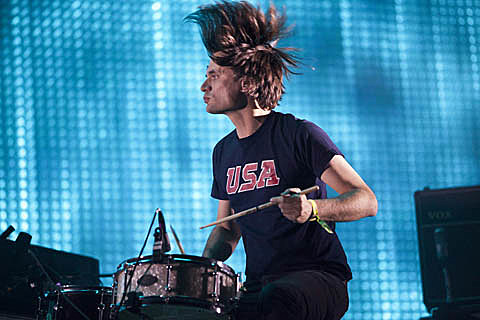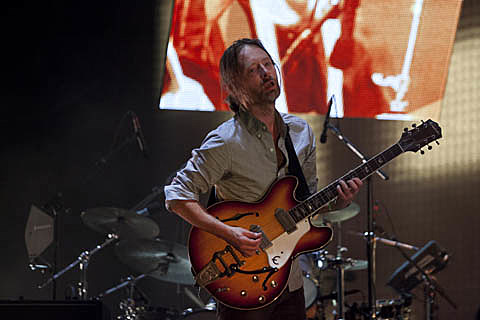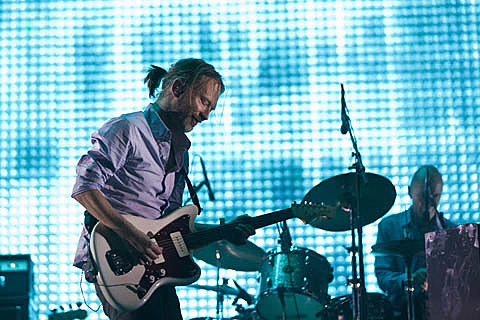 ASAP Rocky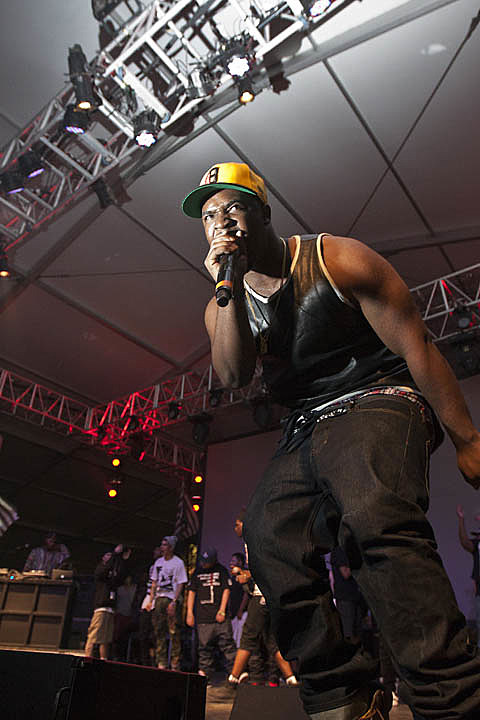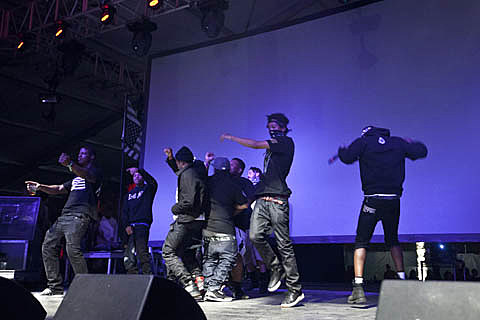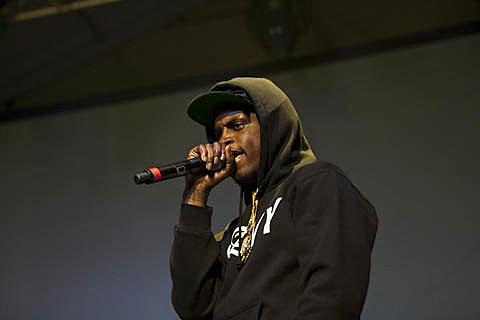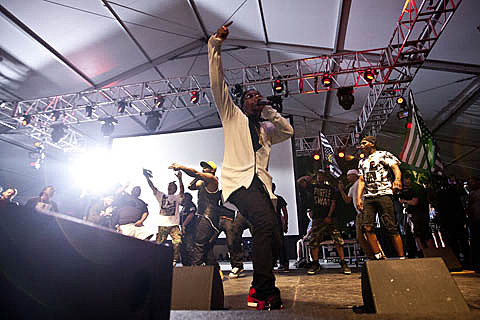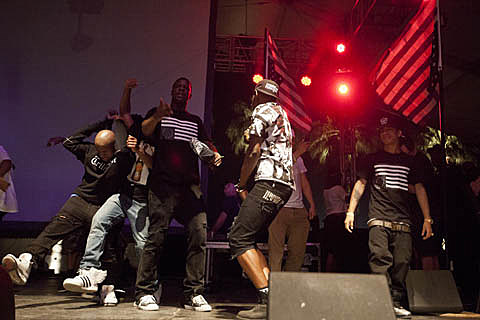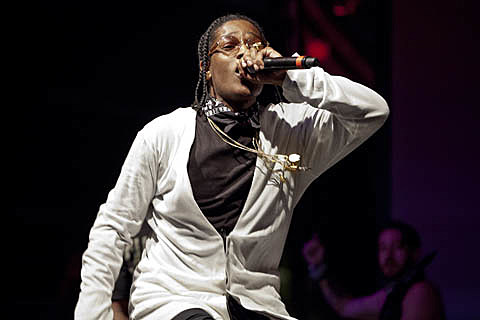 A$AP Rocky Brings Out Master P, Pays Tribute to Trayvon Martin at Coachella