Coachella 2014 day 2 pics & videos (Pharrell w/ huge guests, Nas w/ Jay Z, Solange w/ Beyonce, Pixies, QOTSA, Ty Segall, Pet Shop Boys, Future Islands & more)
Pharrell / Future Islands / Ty Segall / mean girls

Watching Ty Segall at the Outdoor Theatre to kick off my Saturday drove home a 2014 Coachella reality: the relative lack of noisy, guitar-driven bands. While the bill is loaded with synthy, electronic-leaning indie types, traditional rock acts are few and far between this year. As if to illustrate the point, late in his gloriously loud and raucous set, Segall covered "Mötörhead" by Mötörhead, one of a handful of truly heavy bands at the fest.

...I arrived 20 minutes early Saturday night [for the Pixies], just in case, but while the Mojave eventually filled and then some, things never got ugly. As for the set itself, I doubt I'll ever adjust to seeing Black Francis, Joey Santiago and David Lovering on a stage without Kim Deal, but the new-look Pixies produced a quality set nonetheless, bashing out extra-ferocious versions of "Gouge Away," "Nimrod's Son," "Crackity Jones" and more. [Las Vegas Weekly]
Coachella 2014 recently wrapped up its first of two weekends. You already saw pictures of day 1, and we've got a set of day 2 pics in this post, including shots of Pet Shop Boys, Pharrell, Queens of the Stone Age, Pixies, Fatboy Slim, Lorde, Future Islands, Warpaint, Julian Casablancas, Ty Segall, Graveyard, Foxygen, Laura Mvula and more.
Of course there's too much to catch everything, but many other great artists played the second day too, including Solange whose sister Beyonce came on stage to dance with her (video below), Nas whose frenemy Jay Z joined him for "Dead Presidents II" and "Where I'm From" and Diddy (I mean Puff Daddy) joined him for "Hate Me Now" (full set video below), indie legends The Dismemberment Plan, post-rock vets Mogwai, plus sets from MGMT, Washed Out, Bombay Bicycle Club, Holy Ghost and many more.
One of the big talks of the day was Pharrell (and his hat), who brought out loads of guests who reminded the crowd that Pharrell wasn't a nobody before "Happy," "Get Lucky" and "Blurred Lines" (all three of which he played). He produced or co-produced huge hits for Snoop Dogg ("Drop It Like It's Hot"), Gwen Stefani ("Hollaback Girl"), Busta Rhymes ("Pass the Courvoisier") and Nelly ("Hot in Herre"), all of who joined him for said songs. A few videos from his set below.
Day 1 pics here. Day 3 pics here. More day 2 pictures, Blake Anderson of Workaholics moshing to Ty Segall included, and videos below...

---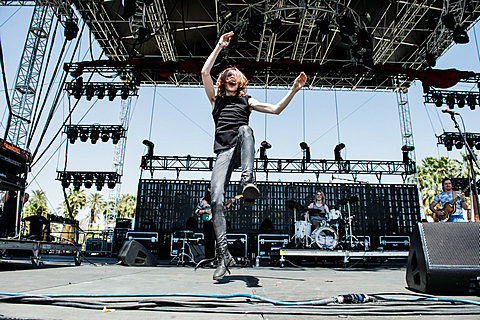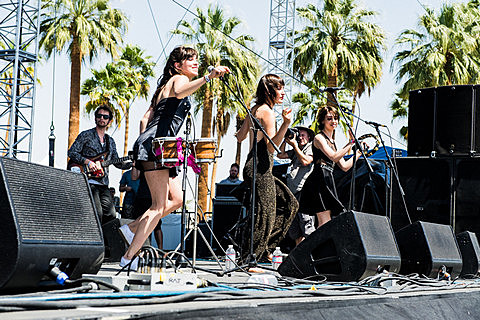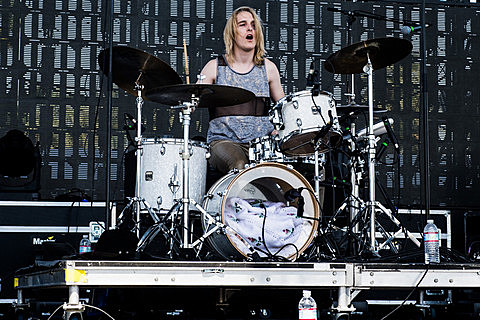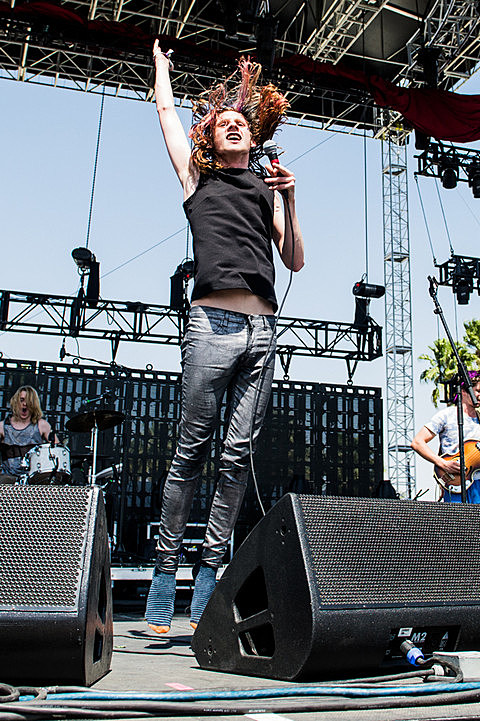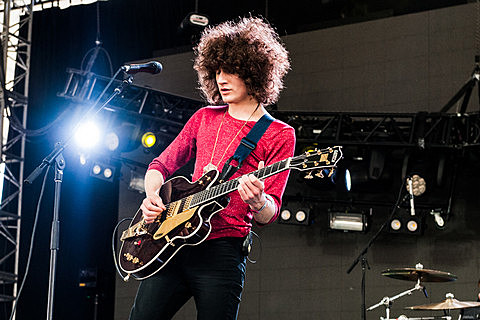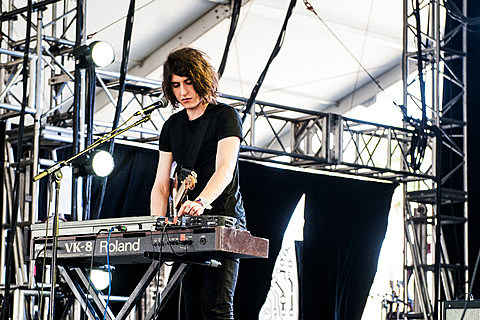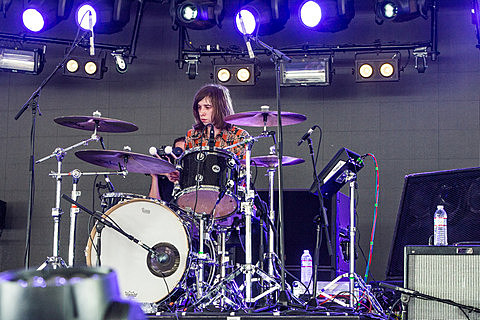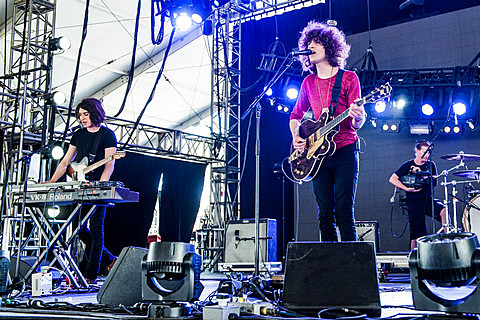 Ty Segall (and Blake Anderson)
Josh Homme

Beyonce dancing w/ Solange

Ty Segall Full Set (Motorhead cover included)

Nas Full Set (w/ Jay Z & Diddy)

Gwen Stefani & Pharrell - "Hollaback Girl"

Snoop Dogg & Pharrell - "Drop It Like It's Hot"

Nelly & Pharrell - "Hot In Herre"