Coachella 2015 day 3 in pics: Drake, St. Vincent, Jenny Lewis, Built to Spill, Desaparecidos, Ryan Adams, OFF! & more
photos by Samantha Saturday
Drake / St. Vincent / Jenny Lewis

Remember punk? The supposed sound of youth and clarity? I don't know about that. Every kind of music has the age it is and the age it wants to be. At Coachella, electronic dance music wants to be young, electro-soul wants to be late-20s and early 30s, and punk, regardless of the age of the people playing it, wants to be middle-aged or older, with mixed feelings. It's the sound of probity, disappointment, disapproval.

The visual clichés of Coachella are sunglasses and dyed blond hair and gym-rats with neon tank tops. The punk shows I've seen so far -- there are a few of them here and there, with small crowds, like secret meetings -- are where the sundresses and tank tops are not. The obstructing monolith disappears; suddenly a different festival reveals itself. Whatever the music might give you, the sight is a relieving contrast. [NY Times]
Coachella 2015 day 3 had the most amount of punk bands of the three days, a genre that was surprisingly well-represented this year, despite the bands' much smaller crowds compared to the increased interest in EDM acts. Day 3 had Brand New, Conor Oberst's recently-reformed Desaparecidos, OFF!, Touche Amore and Joyce Manor, as well as somewhat-related bands like Conor's old Saddle Creek pal Jenny Lewis and Brand New/Desaparecidos' sideshow mate Built to Spill. According to Ian Cohen at Pitchfork, those punk bands "tore through tight and triumphant sets--the difference between bands that had to win over kids instead of critics over the years instead of vice versa was abundantly clear."
It was also the day that Drake headlined (and, uh, made out with Madonna on stage), Florence + the Machine played (and sadly, Florence broke her foot after her set), and we got sets from Ryan Adams, St. Vincent, Jamie xx, Mac DeMarco, Panda Bear, Charles Bradley, Philip Selway, Angel Olsen, John Talabot, Sturgill Simpson, The Cribs and more.
Pictures of day 1 HERE and day 2 HERE. More day 3 pictures below...

---
OFF!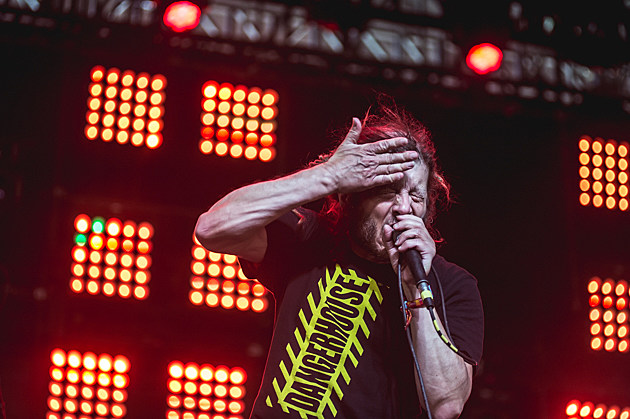 The Orwells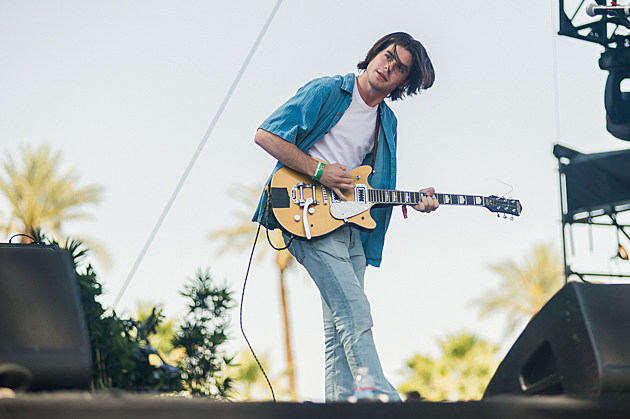 Mac DeMarco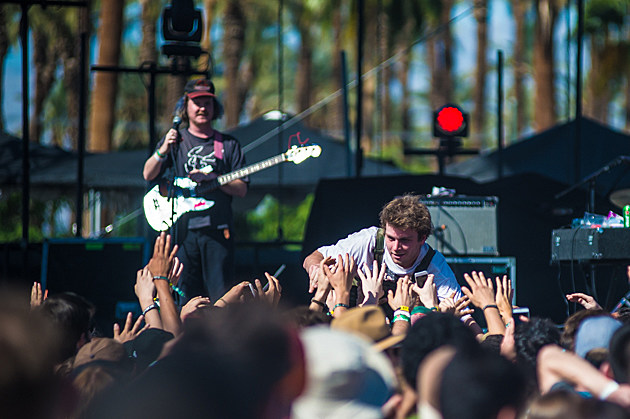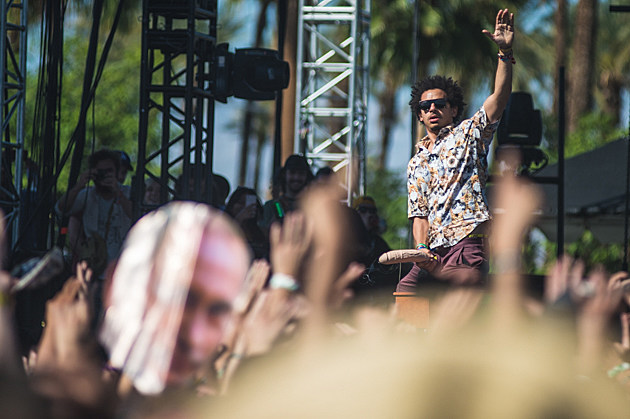 Sturgill Simpson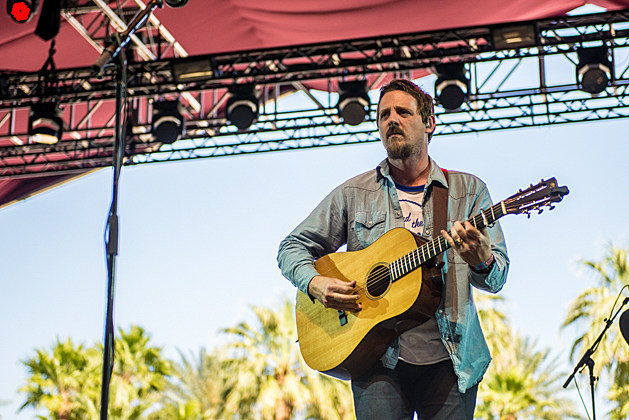 Built to Spill
Desaparecidos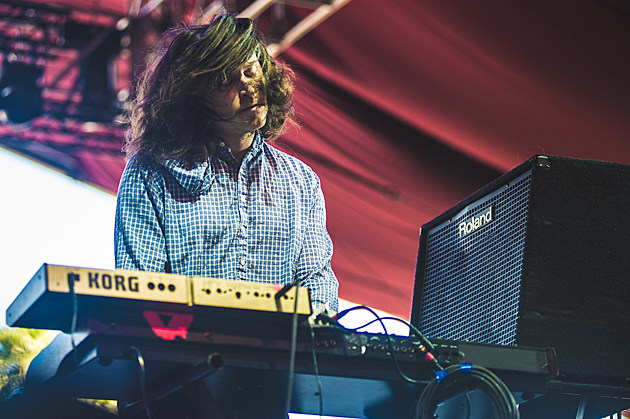 Jenny Lewis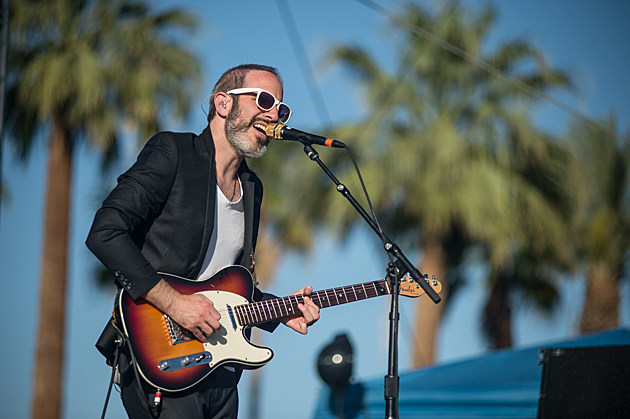 The Cribs
Ryan Adams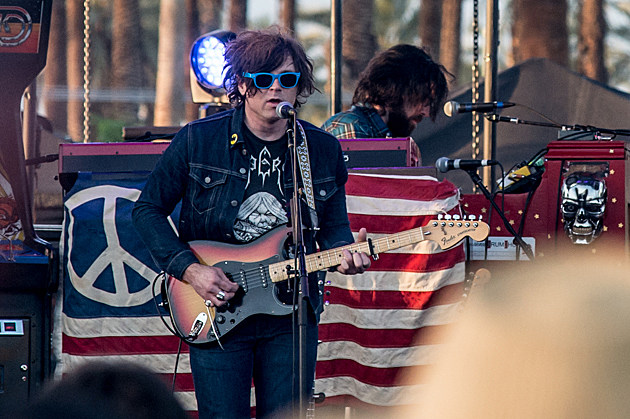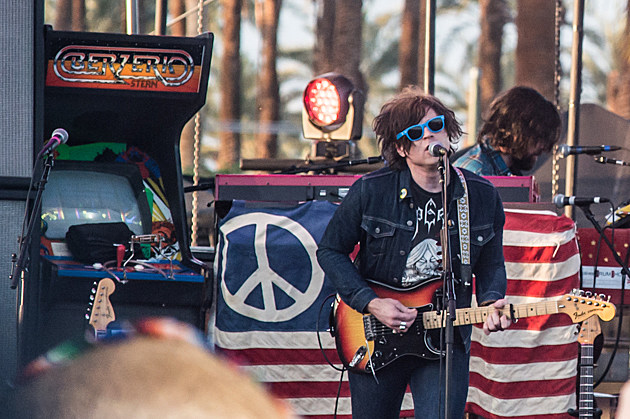 Phillip Selway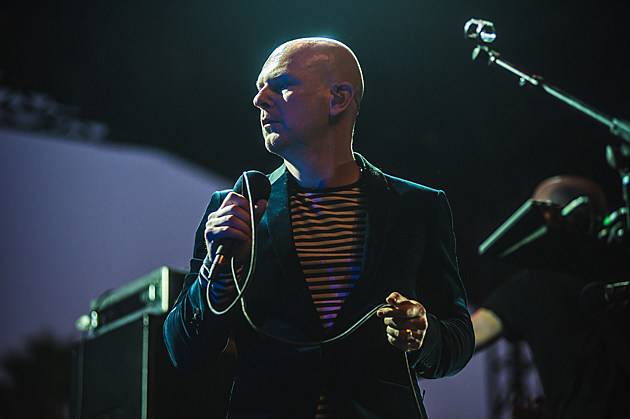 St. Vincent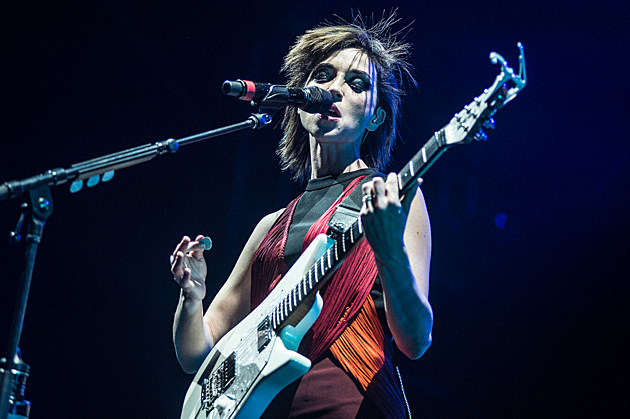 Florence + The Machine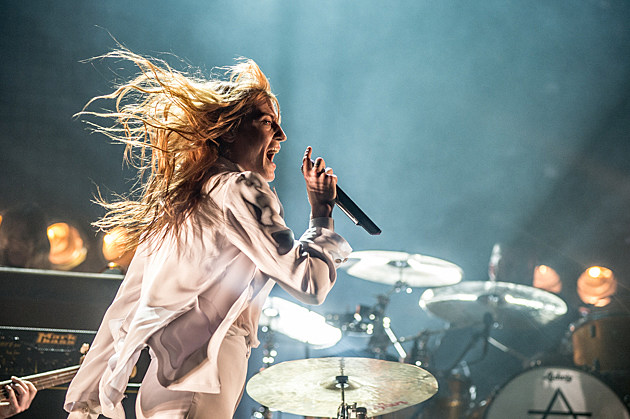 Drake