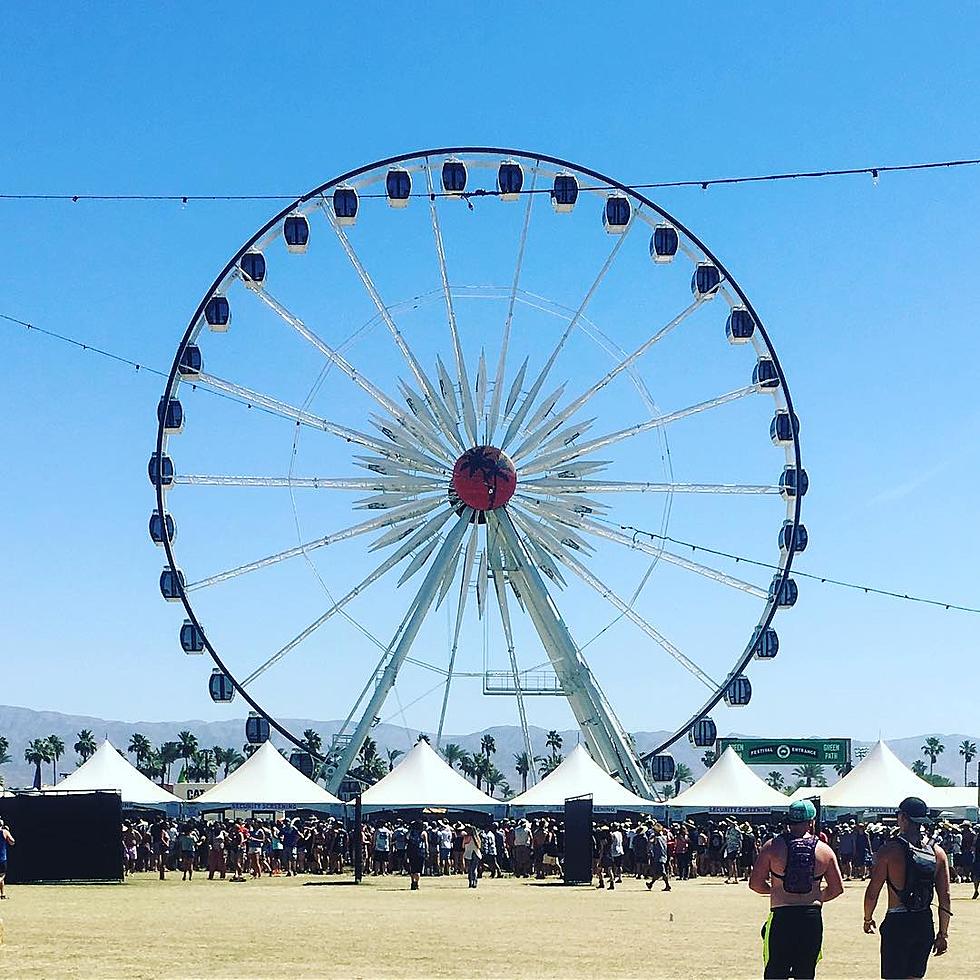 Coachella 2017 weekend 2 underway: set times, stream, pics, videos, more
Coachella 2017, Weekend Two (photo via Dan Davis)
Coachella 2017 Weekend Two begins today (4/21) bright and early at noon Pacific (set times HERE).
UPDATE: Pictures from Weekend 2 Friday, including Radiohead, Travis Scott, The xx, Mac DeMarco, and more; and pictures from Weekend 2 Saturday, with Lady Gaga, Bon Iver, Future, Schoolboy Q, and more.
The second weekend won't stream live on YouTube like the first weekend did, but select sets will once again broadcast on SiriusXM. Starting today, sets will broadcast on Coachella Radio (Ch. 18), as well as Electric Area (Ch. 52), Alt Nation (Ch. 36), SiriusXMU (Ch. 35), Hip-Hop Nation (Ch. 44), Shade 45 (Ch. 45) and The Spectrum (Ch. 28). In the meantime, weekend one sets are replaying on Coachella Radio (and you can also re-watch some weekend one highlights at Coachella's YouTube page).
Here are some early views of Coachella weekend two:
Here's a gallery of weekend one photos: