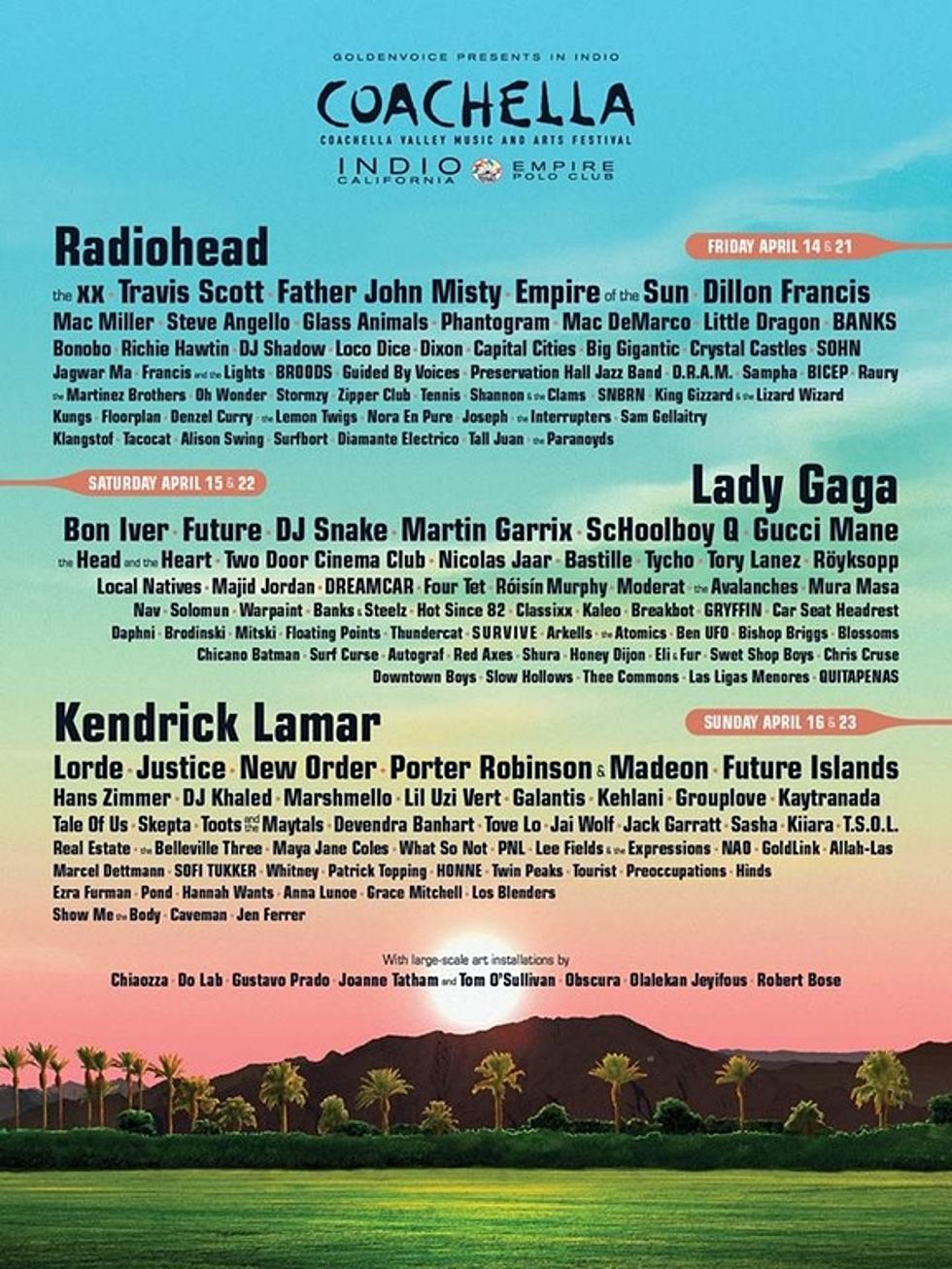 Coachella adds Skepta, Downtown Boys, D.R.A.M. & more; AEG Live changes name
Lady Gaga isn't the only new addition to the Coachella lineup. Skepta, Shannon & The Clams, Downtown Boys, T.S.O.L, Tall Juan, Surfbort and more have been added to the festival which goes down across two weekends in April. That's the full lineup in the new poster above, and you can check out day-by-day lineup additons (and one drop-off) below.
In other news, Billboard reports that Coachella producers (and Bowery Presents owners) AEG Live have changed their name to AEG Presents. Be sure to update your rolodex.
Coachella Lineup Update 3/8/2017 (all additions unless noted)
FRIDAY (April 14 & 21):
D.R.A.M
Shannon & The Clams
Surfbort
Diamante Electrico
Tall Juan
The Paranoyds
Dudu Tassa & the Kuwaitis
SATURDAY (April 15 & 22):
Surf Curse
Downtown Boys
Slow Hollows
Thee Commons
Las Ligas Menores
QUITAPENAS
Declan McKenna (no longer playing)
SUNDAY (April 16 & 23):
Skepta
T.S.O.L